Aside from how cheerful and bright the LA Sunrise posters and visuals were, it was also a case of avoiding FOMO. I seriously thought that the product was mis-priced at The Bay when I walked over to their counter and heard that it was (only) $57 which is a total bargain when it comes to limited-edition CHANEL blush or pretty much CHANEL anything. Quickly checking Temptalia to ensure that my pricing was correct, I had a jaw-drop moment when I saw the US price was significantly higher than ours, a whooping $75! And we know how badly our dollar has tanked this year. I felt pretty darn good post-purchase, not even caring that I had spend CAD$65 on a blush. It was a limited-edition CHANEL and that somehow, made it worth it.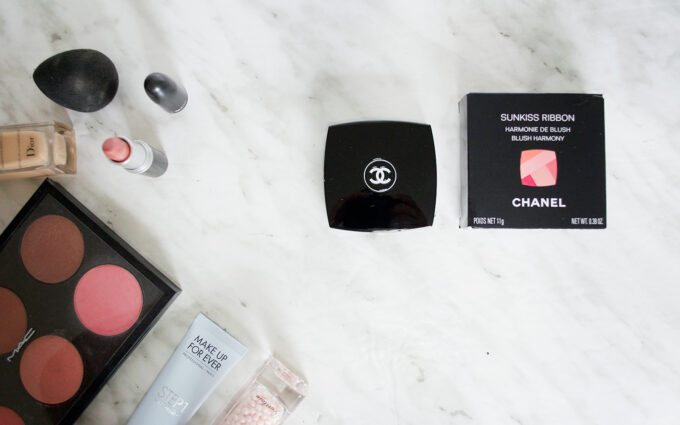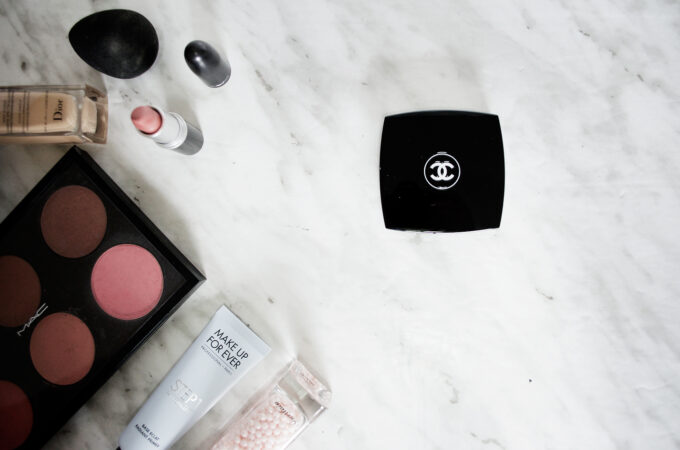 Mis-pricing or not, I am so glad that I picked up this blush. I tend to gravitate to purchasing CHANEL foundations and complexion products which I justify as products I would use regularly. On the other hand, I usually skip what I consider to be the "non-essentials" like eyeshadow quads, or nail polishes even if they are limited-edition. Due to the price point (and pretty much with any brand), I typically reserve limited-edition purchases of blushes, or highlighters to a bare minimum (think once every two years or so).
The blush itself is a work of art – the intricately designed ribbons of colourful orange, red, pinks, and coral hues are beautiful on any kinds of skintone range. On my NC25 skintone, this comes off warm enough to look like that I just stepped in from the cold. There's just enough fine shimmers in most colours to highlight the cheeks, and reflect light in a flattering manner on the face.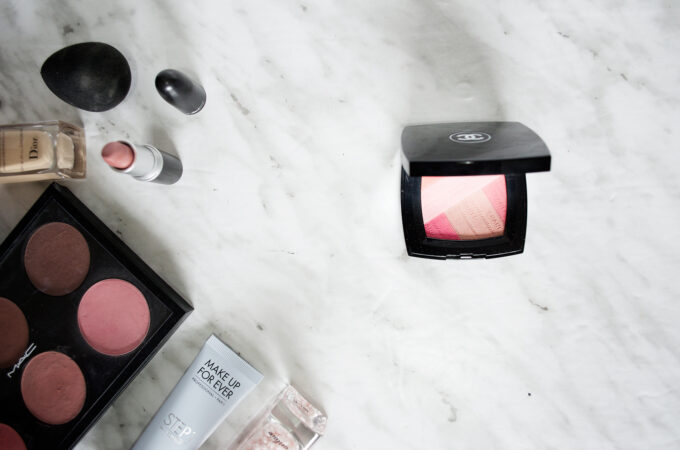 The blush itself comes in a velvet pouch, similar to how many designer beauty products are packaged. It also comes with a mini, slanted brush to apply the product on the apples of your cheeks, although I would assume if you are purchasing these kinds of blushes, you already have a lot of blush brushes on hand.
Everything about this blush, from the pigmentation, design, and colour payoff on the cheeks, is pretty much on point, and worth all $57 spent on the product. Except maybe for one thing. I found the scent of the blush to be way too much! It's like someone decided to dump a vat of fragrance oils in the blush powder before they pressed it. I can smell it even when it's in the box, and sitting in my dresser! Although it is a pleasant scent, it's still too much, especially for someone who is sensitive to smell.
Let's be real, the incredible price, limited-edition availability, and overall quality makes this blush a keeper if you can get your hands on it!
Let me know what you think! Did you pick up anything from the CHANEL LA Sunrise collection?