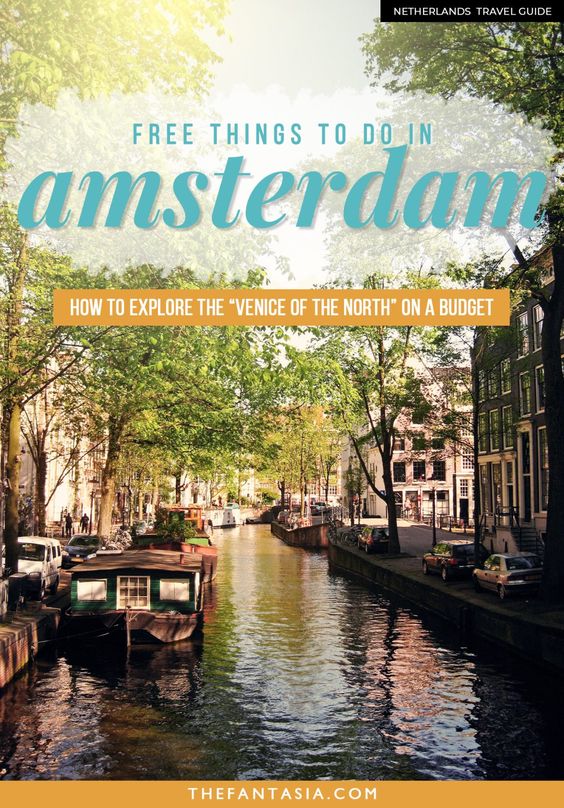 As a major tourist attraction, I found it difficult to find free things to do in Amsterdam. Perhaps some of my booking happened at the last minute or perhaps Amsterdam is a naturally more expensive city, I just knew that I had to be more cautious with my spending to make the most of the city.
With so much to eat, see and do, it was hard to be penny pinching!
Instead of splurging too much on sightseeing, I decided to save those pennies for the food instead! So I'm sharing 10 awesome free things to do in Amsterdam and around! Guaranteed to stretch you money further and make your stay a lot more enjoyable.
1. Vondelpark
Vondelpark is what Central Park is to New York City. This garden oasis in the middle of a packed city is the perfect brief escape from the crowds, and people-watch all day. Pick up some snacks and spend an afternoon away relaxing here and do what the locals do!
2. I Amsterdam Sign
Were you actually in Amsterdam if you didn't take a picture with the "I Amsterdam" sign? Yes, definitely yes. I missed my chance this year because yours truly woke up late. If you show up early enough though (no later than 9am) I've been told you can get a fairly people-free picture!
3. Rijksmuseum Garden
After you take your "I Amsterdam" photo, make sure to go to the Rijksmuseum garden which is free and open daily between 9am-6pm. Not many people pay attention to the signs nor do they know this so here is a good chance to get gorgeous photos of the museum, garden and tulips (if in season) without all the people!
4. The Canals: Prinsengracht, Keizersgracht, Nine Street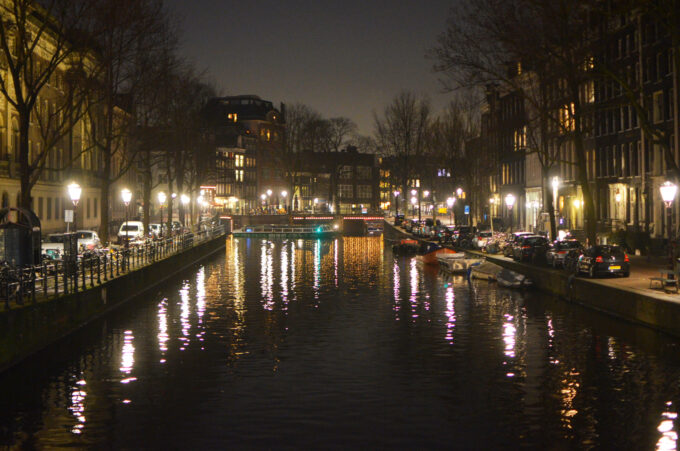 Amsterdam is synonymous with canals, but if I can recommend the best spots, it would be Prinsengracht, Keizersgracht, Nine Street. These are some of the quietest, and most picturesque areas and I guarantee, you will have tons of really great photos to bring home! Skip the other areas, and just stick to these!
5. Markets: Albert Cuyp & Waterlooplein
These markets are fantastic to walk through if you want to experience what it's like to spend a morning like a local. You certainly have the option to not spend money at either markets, but these are some of the least expensive places you can find food, knick-knacks, souvenirs, and enjoy traditional Dutch delicacies! Albert Cuyp is my favourite the bunch as there's tons of food to be enjoyed, so come with a hungry stomach!
6. Jordaan
Jordaan is a neighbourhood that's quintessentially and charmingly Dutch – cobblestones, brown houses, canals, and bridges – these are some of the usual bits associated with Amsterdam. Jordaan is a favourite neighbourhood of locals and tourists alike as it feels authentic – you might even forget that you're there on vacation!
7. Begijnhof
Tucked in the middle of the city is a small hidden garden oasis dating back from the 14th century that most people quickly miss. The Begijnhof was used by Catholic sisterhood (they're not nuns as they have greater freedom and less focus on religion) as their homes. There's something very sanctified about this place and I think it's lovely to take a quick walk through, given most people don't really know about it!
8. The Narrowest House in the World in Amsterdam
The smallest/narrowest house in Amsterdam is so narrow that you'll probably miss it the first time you're looking for it like I did. Situated on the Oude Hoogstraat 22, the narrow house is about the width of a windowpane. It's not exactly the most exciting or quirkest things to post on Instagram but definitely worth checking out if you're passing it!
9. NEMO Panorama Terrace
The NEMO Science Museum is a fantastic place for families and young children; it's also a great place to visit to bring out your inner geek which is what I did a few years ago. Turns out NEMO is not only great if you want to see science experiments but also to enjoy a panoramic view of the city from the upper terrace!
10. Free Tours: City Tour, and Diamond Museum
Free walking tour is my favourite way of getting to know a city; what I love about these tours is you can pay as you feel is deserved by the guides (so tip generously!) I've always made a new friend or two and really enjoyed getting to know the city in a healthy way (walking is always great!)
Travelling to Amsterdam Soon?
I shared a first-timer's itinerary here covering a few places and things to do in 2 days!
I quickly recapped my brief weekend break visit to Amsterdam in this post!
Pin for Later!