Having been fortunate enough to visit Amsterdam thrice in the last few years, I thought it would be lovely to round up some of the best Instagram spots in Amsterdam. There are far more than the ones I've listed and I look forward to knowing yours if you have a favorite spot of your own to share!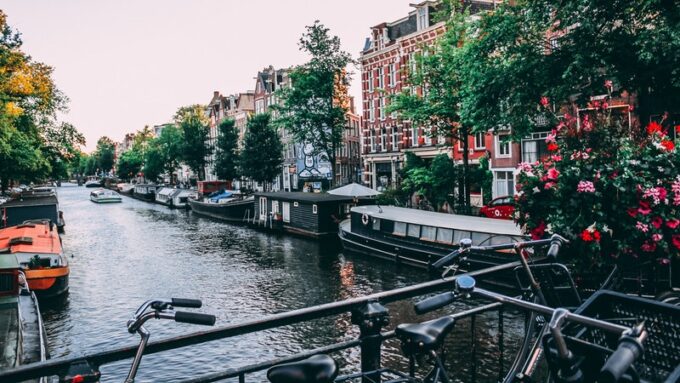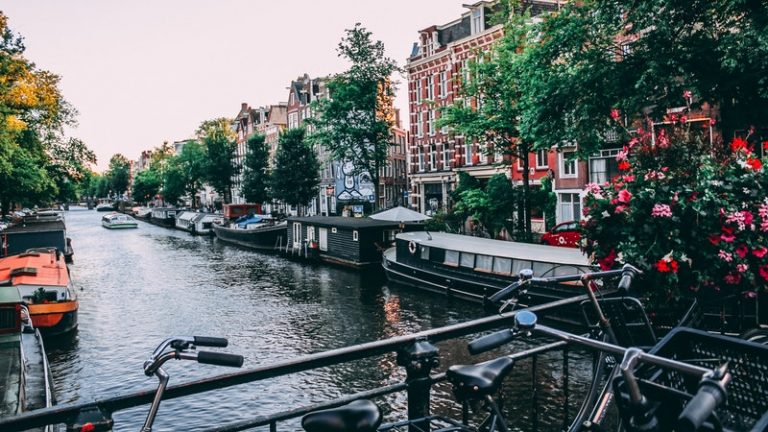 My recent visit to Amsterdam resulted in a lot of photos that even I was shocked by. Amsterdam may not be like Paris, but it won't be argued that it is just as charming and picturesque (or even more so) than Paris. With canals, tulips, cobblestoned alleys and charming brown buildings that dates back to earlier this century lining up the streets, I challenge you to not take hundreds of photos because it's fairly difficult to do!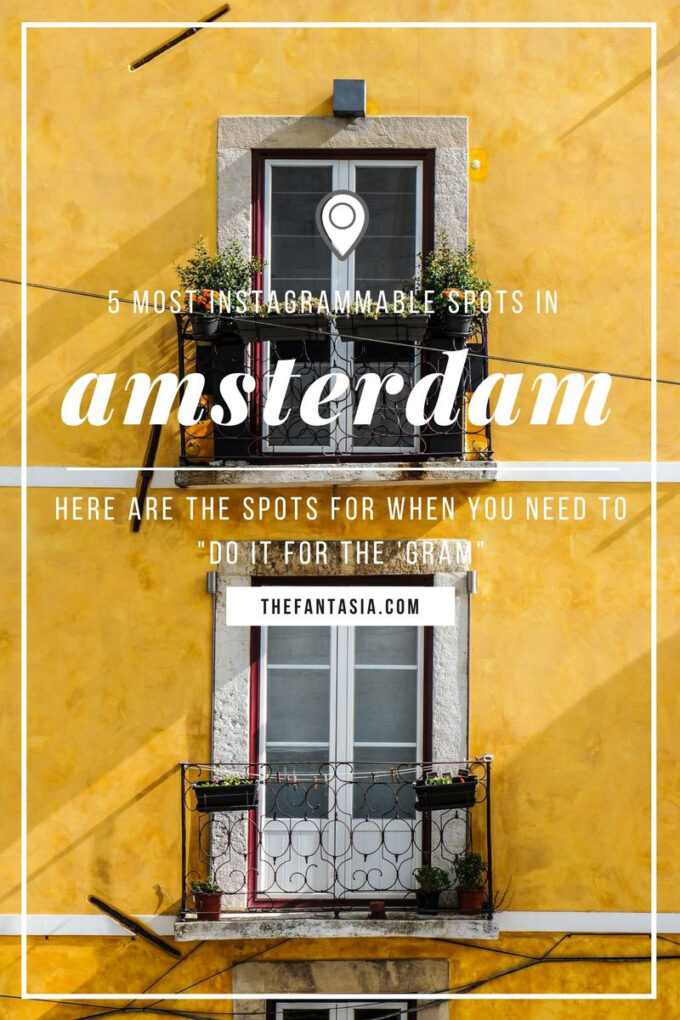 Lately I've been using my Instagram more as a photo album of my travels for friends outside my Facebook circle. I know I'll never win the algorithm game – once I master something, it's guaranteed to be updated just because.
Why Amsterdam
Despite the flood of tourists, there's something so authentic about Amsterdam – perhaps it's the way everything is so compact and tightly built due to the limited space which means building or creating new amenities aren't always possible, so coming back a third time around meant I was able to navigate my way incredibly easily.
It's immensely easily to get around, either on foot or by public transit, so no matter your age, and travel preference, you'll enjoy making your way through the city.
There are a number of things you can do for free and since the city is so compact, it makes for the perfect, easy and hassle-free weekend trip from anywhere!
The Best Instagram Spots in Amsterdam
1. The Coffee or Gelato Photo: CT Coffee & Coconuts and Massimo Gelato
Amsterdam is famous for their cafes and coffee shops but be careful not to confuse them – one is an actual dispensery and the other is a regular coffee shop. Delicious espresso can be had throughout the city for as little as € 1-2 so I recommend stopping by and enjoying a delicious brew during your day. Plus, these make for the perfect coffee instagram shots too!
Although I can't recommend just one coffee shop, the CT Coffee & Coconuts is a popular one for locals and tourists alike. It'll be crowded on the weekend for brunch but if you can make your way to the area, it's well-worth the effort!
For a tasty gelato and lovely picture to go with it, I recommend heading over to Massimo Gelato near Oude Pijp which is a stone's throw away from Albert Cuypmarkt – an open market for all cheap food, trinkets and local delicacies.
2. The Canals: Prinsengracht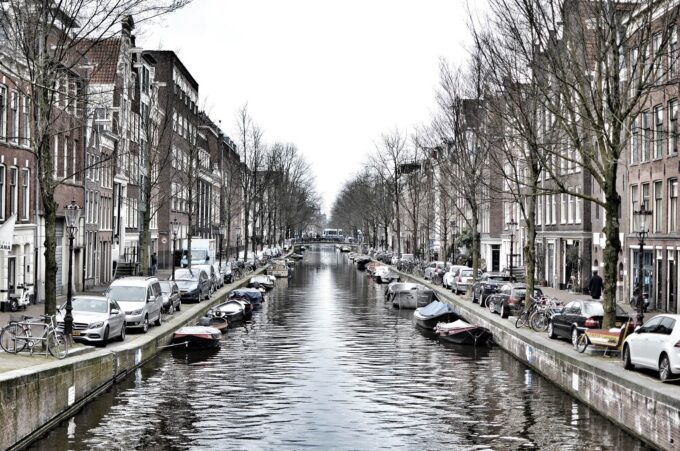 The canals that cuts through the city of Amsterdam makes it difficult to not snap a canal shot. But there's really only a handful of places that actually looks like the pictures in travel magazines and charmingly very authentic. Of the many canal spots, I think Prinsengracht is the best one – it's very quiet and not too crowded, and there are tons of spots to choose from to get that great angle.
3. The Unique Architecture: Dam & Amsterdam Centraal, Museum Quarter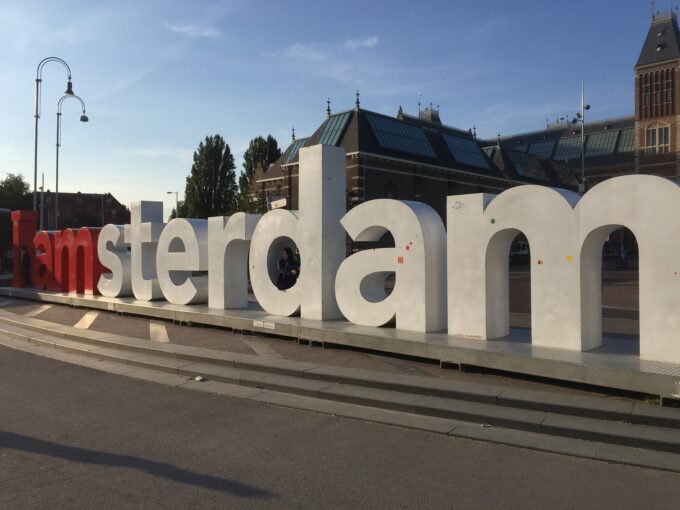 The distance between Dam and Amsterdam Centraal is not too far so it's easily walkable and I highly recommend it. Although you can expect a big crowd, Dam and Amsterdam Centraal have some of the most iconic and unique architecture throughout the city. Find the Royal Palace in Dam, take an evening shot of the Damrak with the silhouette of the lights from nearby casinos and restaurants lighting up the canal.
For even more interesting architecture, head over to the Museum Quarter where you will find… you guessed it! Various museums that Amsterdam is famous for. Home of the "I Amsterdam" sign, Rijksmuseum, the Stedelijk Museum of Modern Art and the Van Gogh Museum, each with their own unique architecture, you won't be bored here! It's the central hub of the city and the contrast between the classic and modern architecture will sure to please any visitors!
4. The Tulips: Bloemenmarkt, or Keukenhof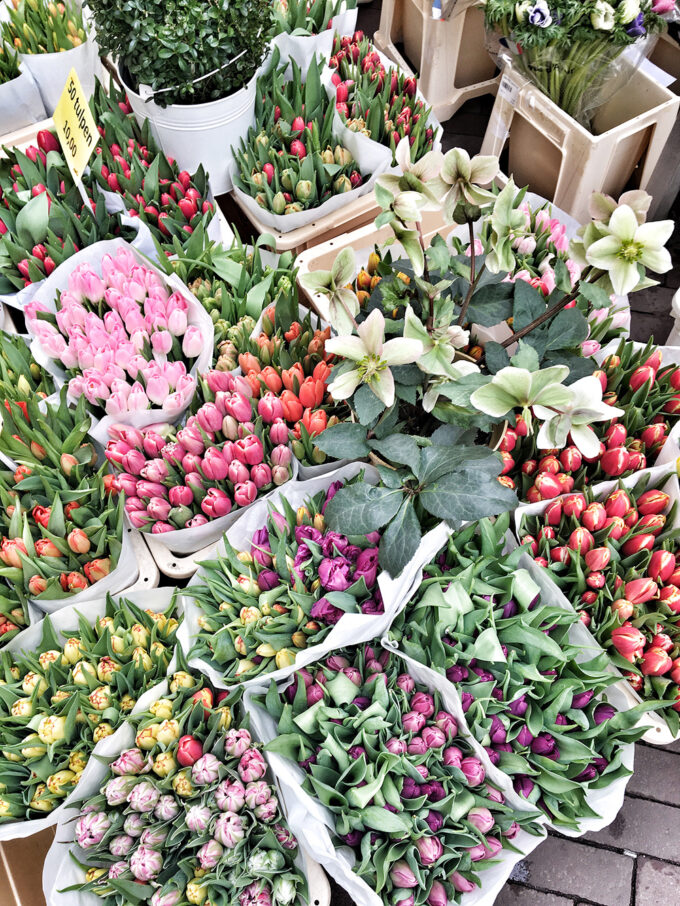 What's Amsterdam without the tulips? A lot, but tulips remain to be its most recognizable emblem. When in season, you can find tulips quite literally, everywhere. Rijksmuseum is a good spot with a lovely background for that tulip shot. Oh, you want that Instagram shot? Head over to Bloemenmarkt (Flower market) which has vendors lining up the street selling all sorts of tulip bunches and bulbs in various colours perfect for that overhead shot like the one below!
If you have time, and can make it out of the city, consider a day trip to Keukenhof. It's one of Amsterdam's most famous tulip gardens and only open for a few months of the year but will satisfy all your tulip photo dreams. And by the way, no you cannot run through the field of tulips and destroy the hard work the workers have put in to make the garden look beautiful for everyone!
5. The Food Shot: Albert Cuypmarkt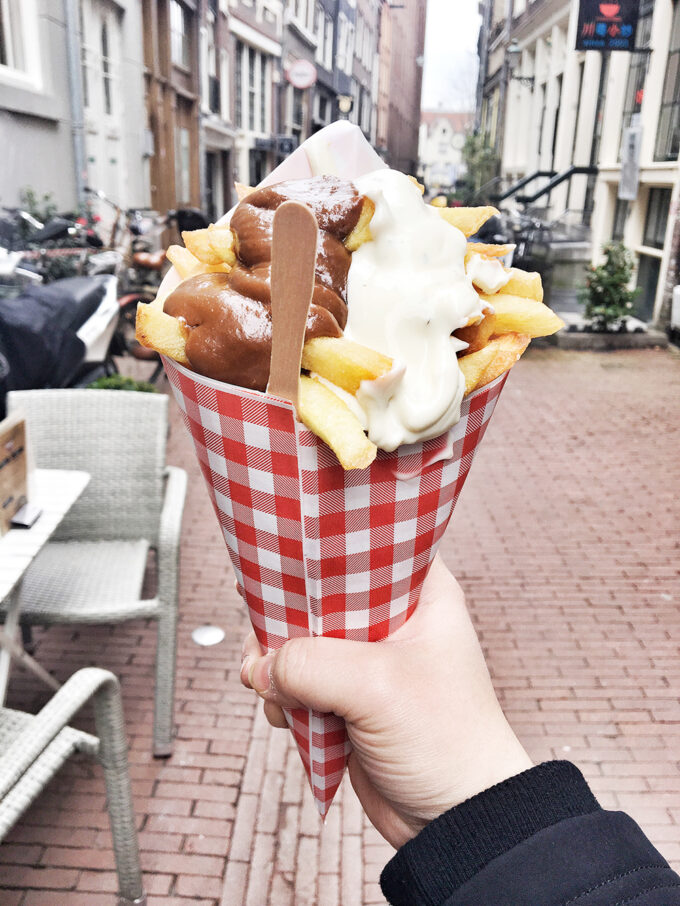 I can't rave enough about the Albert Cuyp open market in Amsterdam because it's the spot to go for any sort of delicious Amsterdam staples and enjoy the open-air market if you're interested in shopping for trinkets and souvenirs. It can get very crowded here so your photos may not be very "clean" looking but these make for the perfect Instastory photos!
Have you been to Amsterdam?
Travelling to Amsterdam Soon?
I shared a first-timer's itinerary here covering a few places and things to do in 2 days!
I quickly recapped my brief weekend break visit to Amsterdam in this post!
On a shoestring budget? Here are 10 Free Things to do in Amsterdam.