The BourjoisDecades of Beauty Collectors Set ($39.99-$59.99, Shoppers Drug Mart) is a limited-edition collection of 7 full-sized beauty products released in 2013 to celebrate Bourjois' 150th Birthday. I was first introduced to the Bourjois brand through the Healthy Mix Foundation which has received rave reviews everywhere including by celebrity makeup artist, Lisa Eldridge (Whose recommendations I fully trust!). I've always been a fan of French beauty (makeup and skincare) brands, and thought that this was the perfect opportunity to give more of Bourjois' product line a try!
The BourjoisDecades of Beauty Collectors Set comes with a generous selection of beauty products, all of which are some of their iconic, most-loved products. The retail value of this set (based on my own estimate, with prices taken from Boots/Superdrug and the Canadian Bourjois website) is roughly $116, which makes the entire set a fantastic value if you've been curious about trying out some of their product. I will include a full product list and price breakdown of the items included at the end of the post.
Bourjois Decades of Beauty Collectors Set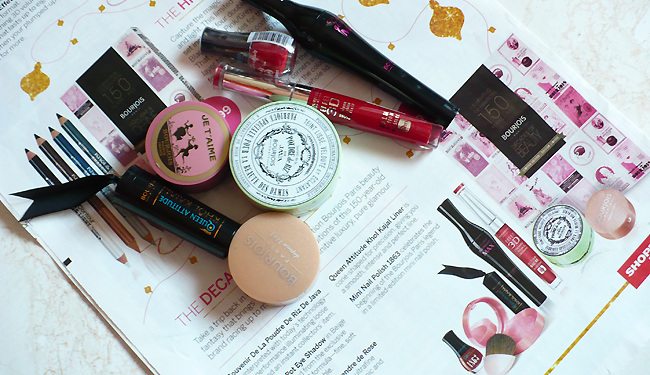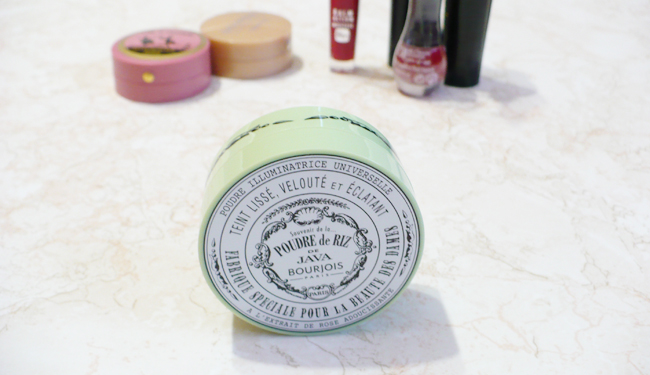 Out of the entire set, I was most curious to try the Java Rice Powder, an iconic highlighting face powder that has remained to be a popular must-have for the last 150 years. Encased in a vintage-themed packaging inspired by the original, this product has been compared to the HourglassAmbient Powders for a good reason. The Java Rice Powder is not sold separately in Canada (at least my nearest Bourjois counters didn't carry it). This product reminded me of the BenefitHigh Beam Liquid Highlighter in terms of the shade. They both have the same pearly pink undertone.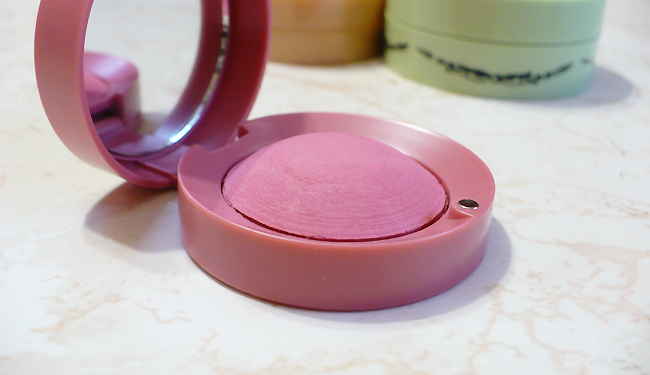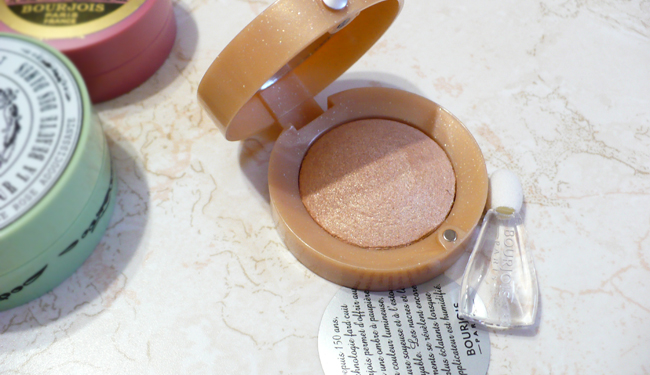 I thought it was also quite misleading for Bourjois to label the Little Round Pot Blush in Cendre de Rose Brune as a limited edition item, as it is exactly the same pot/shade in the permanent collection only this one has a different sticker. The shade however, is a very lovely berry shade and nicely pigmented. The Little Round Pot Eye Shadow in Beige Paillette looked like a promising type of baked eyeshadow formula, but I personally found it difficult to work with. Baked eyeshadows tend to be trickier to apply and this particular shade has tons of glitters in it which compounded the problem resulting in a messy application process involving a lot of fall-outs.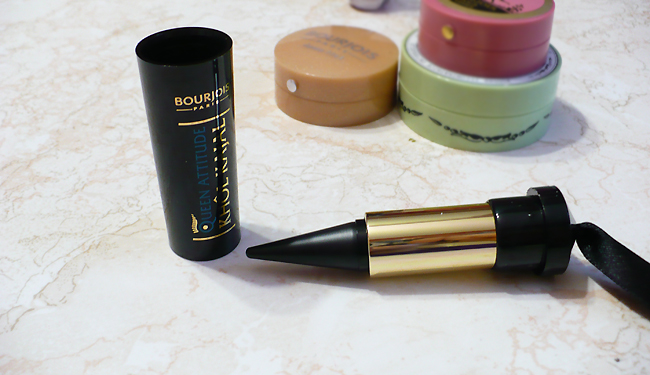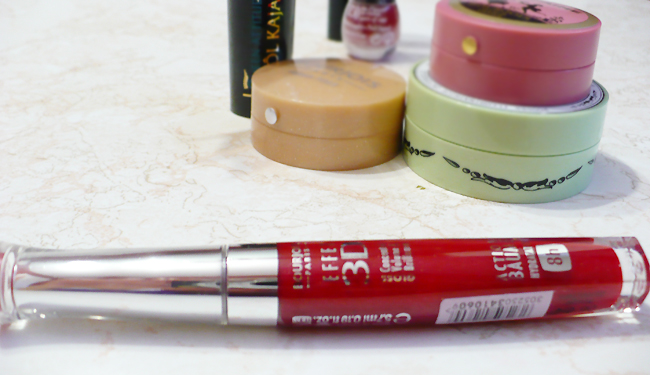 The Volume Glamour Max Mascara and the Queen Attitude Kohl Kajal Eyeliner were ones that I was quite impressed by. The mascara volumizes like no other – it is definitely up there with the BenefitThey're Real Mascara (What the what!?) The brush does a great job at separating the lashes, and the formula is clump-free, every girl's ideal perfect mascara! The wand is packed with fibre bristles which picks up a generous amount of product, however the size of the brush makes it quite difficult to use on the lower lashes. The Queen Attitude Kohl Kajal Eyeliner is fun to apply, and while it is not the blackest black out there, it has a creamy consistency and there is no tugging involved when applying the product. The looks luxurious and encased in a functional lipstick-like bullet which looks a lot like the GuerlainTerracotta Khol Me Kajal Eyeliner. It is a great type of black for everyday, daytime wear.
The best surprise out of the entire collection is the Effet 3D Lip Gloss in Rouge Democratic, a bold, glamorous, glossy red that stays on the lip and leaves a natural stain once it wears off. I really like this shade of red and the hydrating formula leaves very little to dislike. The 150th Mini Nail Polish in 1863 is a blue-toned red released alongside the 15 limited edition, mini nail polishes released for its birthday. Each shade of the nail polish is named after a milestone year in Bourjois' history, and 1863 happens to be the year that the brand was born.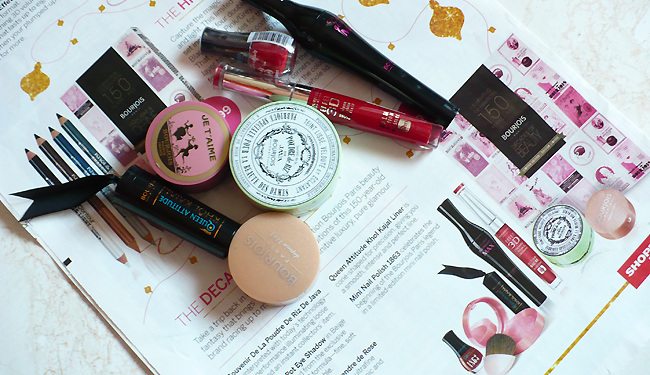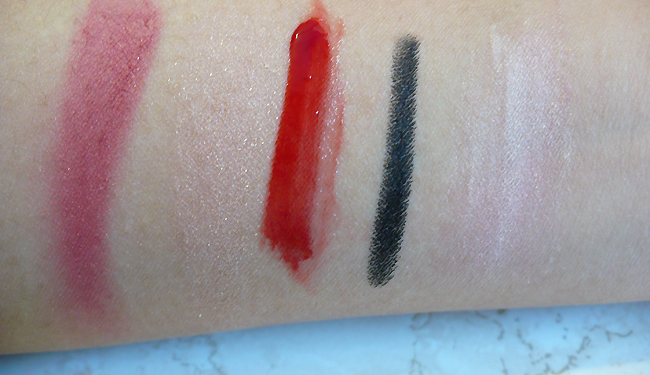 Bourjois Decades of Beauty Collectors Set: Product Content
Little Round Pot Blush in Cendre de Rose Brune: Bourjois' iconic baked blush transforms when applied to the skin into an ultra-fine pressed powder. Easy to apply and blends impeccably. Limited edition collectible pot. 2.5g / 0.08oz ($19)
Little Round Pot Eye Shadow in Beige Paillette: Bourjois' exclusive baked formula. Fine, soft and blendable since 1863. 1.5g / 0.05oz ($17)
Java Rice Powder: Take a trip back in time with Souvenir de la Poudre De Riz De Java – reinterpreted with today's technology. In a vintage box inspired by the original, hides a high performance illuminating loose powder. A not-to-be-missed collector's product. 3.5g / 0.12oz (Not sold separately in Canada, price is estimated at $19)
Volume Glamour Max Mascara: Enriched with black pearl extract for deep black, luminous lashes and visibly boosted volume. 10ml / 0.3 fl oz. ($20)
Queen Attitude Kohl Kajal Eyeliner: Kohl Kajal gives a smooth and perfect line every time. Cone shaped for precision and to create an intense black line. 2.5ml / 0.176fl oz. ($14)
150th Mini Nail Polish in 1863: Celebrate our 150th year (and every special occasion) in style with this limited edition mini nail polish. The formula keeps your nails supple, ultra shiny and highly resistant. 3ml / 0.10 fl oz. ($7)
Effet 3D Lip Gloss in Rouge Democratic: Long lasting and enricled with micro-crystalline wax for deep, luminous, glossy and plumped up lips. 5.7ml / 0.19 fl oz. ($20)
The BourjoisDecades of Beauty Collectors Set is a great value set filled with superstar, iconic products from Bourjois is worthwhile trying. I wasn't a big fan of the eyeshadow, but the rest of the set is quite promising and offers a glimpse at why this brand has been around for so long, and the type of makeup that chic Parisian women would wear. I picked up this set from Shoppers Drug Mart during the holidays and was on sale for $39.99 so there's a good option to save even more.
What about you? Will you be giving the BourjoisDecades of Beauty Collectors Set a try? What's your favourite Bourjois' makeup products?