Deliveries of AMazon purchases have become a daily thing at my house. I wished I could say it wasn't true, but my entire family is honestly spoiled with Amazon's free one-day shipping and/or Prime offers. I'm not writing this content on behalf on AMazon (I only make a small percentage through affiliate links) but I felt compelled to write it because I have honestly found my go-to place for everything from electronic accessories to homeware goods.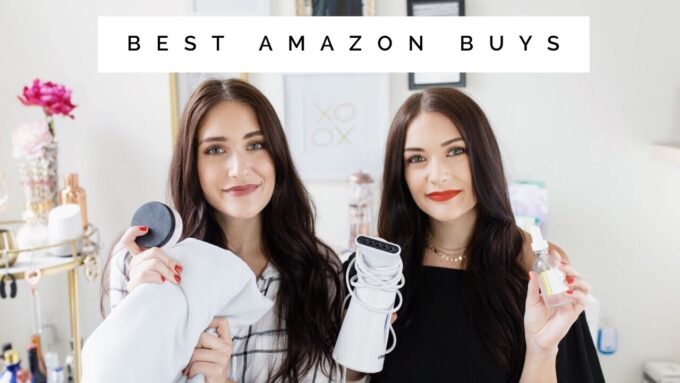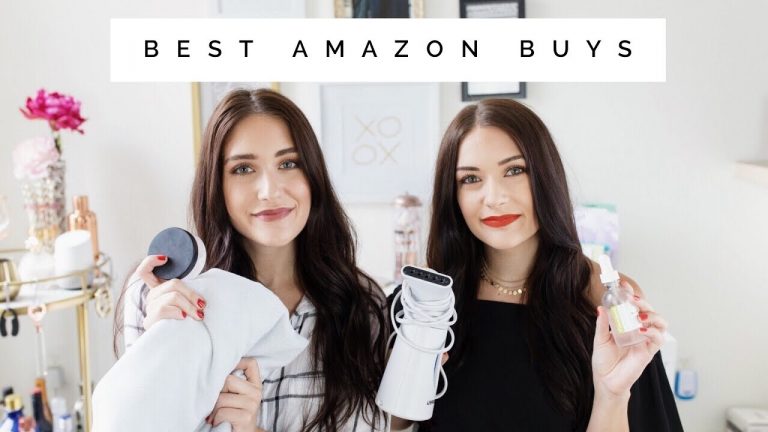 My sister is the one with the Prime account – I just have the regular account and rarely use it for anything but research. My sister is spoiled silly with her prime account, and I cannot even begin to tell you how often she opens and uses the app! She is always doing price comparisons and buying random bits throughout the day – I can tell you that the Amazon app is probably her most-used, most-viewed app on her entire phone!
My Family's Go To Shop.
My entire family takes advantage of my sister's Amazon Prime account and have bought everything from small computer accessories to a mattress. The convenience factor coupled with the fact they've got lower prices than most stores as well as the ease of finding everything you might possibly need make Amazon the most convenient one-stop-shop for everything!
My Favourite Amazon Purchases – Ranked!
As much as possible, I always buy specific things I need from the original brand (i.e. Nikon, Real Techniques, Ray Ban) – you can always check the seller page to ensure you're not buying from third-party sources.
Here are some of my favourite Amazon purchases to inspire your next AMazon shopping trip.
1. AmazonBasics Lightning USB Cable 2-Pack
Raise your hand if your iPhone/iPad/iPod USB cable has seen better days. Like most people, my flimsy Apple lightning cable is frayed beyond repair, and is duct-taped to death with so many layers that it should have been recycled ages ago. I discovered the incredible AmazonBasics Apple Certified Lightning to USB Cable 2-Pack ($18.99, available here) which is probably the best thing compared to spending $35 from the official Apple store for the same thing.
I purchased the 2x 6-feet pack because I always need a backup, and the 6-feet length means I can use my phone without being glued to the wall. The longer length means it's easy for me to roll around my bed with the iPhone while charging the phone at the same time. Honestly, at less than $20 for 2 pieces (you can purchase a 1-pack or shorter length though I don't know why you'd want to!) it's a much better bargain than buying the official one from Apple.
2. iPad Air Case from Moko
I've gone through 2 iPad cases in the last 3 years from Best Buy and Target. Given they were $30/case, I was not impressed and was ready to give up. I thought I needed to pick up a super expensive Apple-branded ones if I wanted a good quality case. It wasn't until I came across the wide offering of Apple product cases from Moko.
I bought the iPad AirUltra Slim Lightweight Smart-shell Stand Cover Case ($16.99, available here) in rose gold and it is far more impressive than any of the $30+ cases I bought from Best Buy. The rose gold colour is so much more vibrant than the picture indicates resulting in tons of compliments from my friends and co-workers. My sisters both have a Moko-branded case for different iPad sizes (Van Gogh's Starry Night and City Night View) and all three of us can attest to the quality – sharp / precise printing on the design, padded protection for the device, and how much of a bargain it is at $14-20 per case!
P.S. We also love their Macbook cases – I have the Marble one from the same brand here!
3. Nikon AF-S DX Nikkor 35mm f/1.8G Lens
You might have read over and over again about how I "upped" my blog photography game when I got a new lens. The 35mm lens ($270, available here) has become my default lens for any blogging needs and I couldn't have scored such a bargain if it wasn't for Amazon.
The lens typically sells for $270 at Best Buy. I tracked this lens on Amazon and bought it for $180 (plus another $25 credit) so my total came to about $130 cheaper than the retail price! It's honestly one of the best deals on photography gears I came across and is my most-used blogging tool to date!
4. Ray-Ban Flash Mirror Aviator Sunglasses
When summer rolls around, the iconic Ray-Ban mirror aviators make a come back. Beloved by celebrities, and bloggers alike, it became one of my wishlist item a few years ago. The problem was that it is pricey – the regular retail price is about $250 at The Bay, Sunglass Hut, and Lenscrafters. I discovered that Ray-Ban sells these authentic glasses on Amazon (there are plenty of fakes and replicas so make sure you are buying from and getting it fulfilled by Ray-Ban and Amazon)
With the discount that they ran, I bought a pair for $150, almost $100 cheaper than retail price, even when including the taxes!
5. LINENSPA 6 Inch Innerspring Mattress
I am overdue for a new mattress for a few years. I've always been a tad bit hesitant to buy a new one because I feel like I could stretch the existing one for a few more years. Well, I couldn't – there's a fricking "valley" in the middle of the bed where the springs are no longer springy and I needed a new mattress desperately.
Not willing to fork out $200+ (I've checked everywhere from Costco to Ikea) I turned to Amazon, where I was able to buy a Full-sized mattress for $150 including taxes from Linenspa. The 6-inch Innerspring Mattress ($110-190, available here) was shipped within a day and I couldn't be happier with my new bed!
Do you shop at Amazon? What are some of your favourite Amazon purchases?