Youth! The most expensive currency. But it loses its value as more time goes on. Today, the battle to stop the aging process is ongoing. What you'll love to hear is the fact that it's the battle we're going to win. No, we are not talking about any alien technology of rejuvenation. Instead, we're going to focus on simple anti-aging treatment methods.
There's plenty to know in this department and that's what we're going to discuss in this article. Let's talk about some of the best available anti-aging treatment methods.
Non-Invasive Methods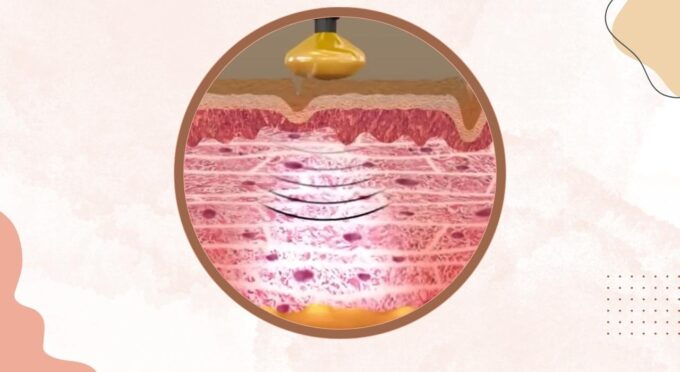 Here, we are talking about some of the most popular anti-aging procedures. The reasons for their popularity are simple – they are safe, and take little time to heal. Some of the best available procedures in this department are microcurrent therapy, LED light therapy, and RF therapy (Radiofrequency Therapy).
These methods can help with anti-aging of the skin without requiring any surgical intervention. The benefits these non-invasive treatments bring your way include improved skin tone, better skin elasticity, and reduced wrinkles.
When you take everything we said into account, it is not strange that so many people seek these treatments as an attack against oldness. If this is the route you want to take, good people from mynewa.com can become your best friends.
Invasive Methods
For some people who want a more aggressive approach different invasive methods could be the right solution. Among the treatments that stand out, people usually talk about facelifts and surgical tightening. One cannot argue. These methods have efficiency and no one can deny that.
But you shouldn't take them lightly. There are certain risks tied to this form of treatment, and the period that one needs to recover the proper way can differ from person to person.
So, if you desire to have drastic changes to your appearance, you can make use of any of the named treatments, but there are serious considerations you must have in mind.
Botox and Fillers
When it comes to different anti-aging solutions, Botox and fillers top every list. The reasons are simple, they give results, and they were super popular and probably still are in Hollywood.
The beauty culture is paramount in the movie capital, and the application of Botox and fillers has never been more popular in every corner of the globe.
What they do the ideal way is the wrinkle reduction and the return of the skin volume. This is done through muscle relaxation, where volume is added and areas under treatment are more voluminous.
What users love about these procedures is the fact that they're not only very effective but also have longevity to them. While you'll need continuous treatments and repetitive procedures every few months, the results are well worth the hustle.
Laser Treatments
As we move on, we are coming to more technological solutions. Modern technology entered the domain of anti-aging quite a while ago and it has developed a lot since.
The most common approach to anti-aging is the famed laser therapy. It is based on light usage to address various skin conditions.
The highly concentrated light forms a laser which has proven over and over again that is amazing in dealing with the issue of skin issues. Lasers can penetrate the layers of the skin that are quite deep, helping with many issues a person might have in terms of skin getting older.
Lasers can treat hyperpigmentation, wrinkles, and loss of skin elasticity. In terms of laser treatments, those that stand out are fractional lasers and intense pulsed light. Both have advantages and downs but so far have been proven to provide almost ideal help in the early stages of skin aging.
LED Light Therapy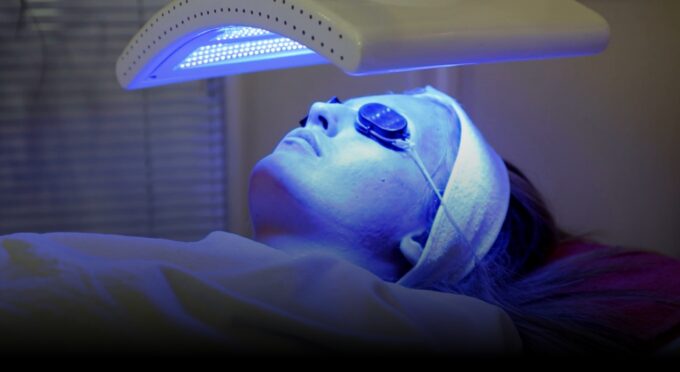 The method we already mentioned in one of the introductory paragraphs is LED light therapy. It is close to the best non-invasive anti-aging therapies out there. It functions on similar principles as laser treatments. With LED light treatment the light penetrates the skin in waves.
What it does to the skin is that it increases the production of collagen after the light starts stimulating cellular activity. This therapy acts as a treatment for the skin acting as a natural instigator of collagen production which aids the derma get rejuvenated.
This is done by reducing wrinkles and making skin texture better which is something LED light therapy does the best. What makes it a first choice for many individuals is the fact that it is both versatile and highly adaptable.
It is suitable for different types of skin, conditions, and age, and it is equally good as anti-aging therapy and as a part of anyone's skincare routine.
Microcurrent Therapy
Here we have another non-invasive method of dealing with aging skin. What makes it so non-invasive is the fact that it operates on the principles of low-level electrical currents. By applying these currents to our skin we start stimulating the muscles and thus the process of increased collagen production is started.
These two things combined do wonders for the rejuvenation of the skin. Medical experts call this therapy a workout for the skin.
Due to muscle activity both tone and texture of the skin are improved. While a great approach on its own, and with great but subtle results, people often seek alternatives to this method which is often found in RF therapy.
Radio Frequency Therapy (RF)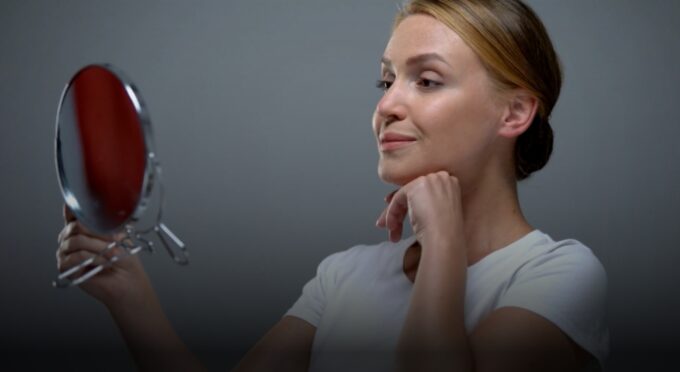 Unlike Microcurrent therapy, RF is based on the usage of radiofrequency to penetrate the deep skin layers and do its magic. What it does after applying is increase the production of both collagen and elastin.
The best result this therapy produces is the tightening of the skin. When successful it removes wrinkles from your face with ease.
The results of this approach are always clearly visible and it is a great move for those who want immediate and noticeable results. The best part is that it can be combined with any of the therapies from this list.
Bottom Line
While we haven't got to a point where turning the tides of aging is possible, we are becoming quite good and above all else innovative in this department. The Benjamin Button cure is still not available, but with the list of therapies we have above you can do plenty of favors to your aging skin.