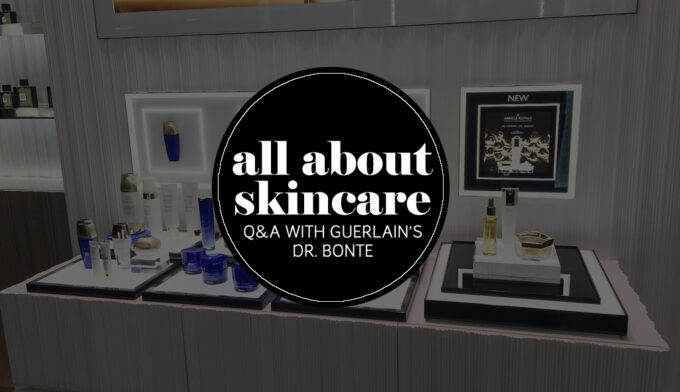 Skincare is one of the trickiest things about the beauty world. Whether inexpensive or out-of-this-world expensive, it can be incredibly challenging to find the products that really suits our skin and its needs. Fortunately, we have an expert who will be sharing everything you want and need to know about skincare.
About Dr. Bonté
Director of scientific communication for LVMH Recherche for more than 10 years, Frederic Bonte is also in charge of Guerlain skincare projects and establishing new partnerships with international research centers. Having joined the Perfumes and Cosmetics Research & Development center of the LVMH group in 1987, with cosmetics research teams, he began to introduce tools and research programs on aging, hydration, pigmentation, lipids of the skin barrier, natural ingredients and the specificity of Asian skin, among other topics.
1. Should one regularly change the line of facial skincare products they use?
Above all, it is important to use a product suited to your skin and to alternate products according to your needs, including "rest periods" if necessary. What you must ensure at all times, however, is that your skin is moisturized and protected from the many stresses that could affect it.
2. How long should a product be used in order to determine whether it is effective and/or suitable?
It doesn't take a woman very long to see whether she likes the feeling, coverage and absorption of a product. The skin is a stimulus-sensitive organ that is linked to the brain; as such, the sensation experienced directly following application and in the hours afterward is key. The technologies (active ingredients) found at the heart of the products require more time to act because they operate on cellular mechanisms at a deeper level.
3. How does one determine their skin type?
To determine one's "classic" skin type, we can either look at sebaceous (oil) secretion, texture, cutaneous micro-relief and photo-type (natural pigmentation, eye and hair colour); ask a beauty counsellor at a boutique or beauty counter to conduct a skin diagnostic; or, my recommendation, see a dermatologist every 2 years for a global check-up, especially if skin is exposed regularly to the sun, and verify with him/her.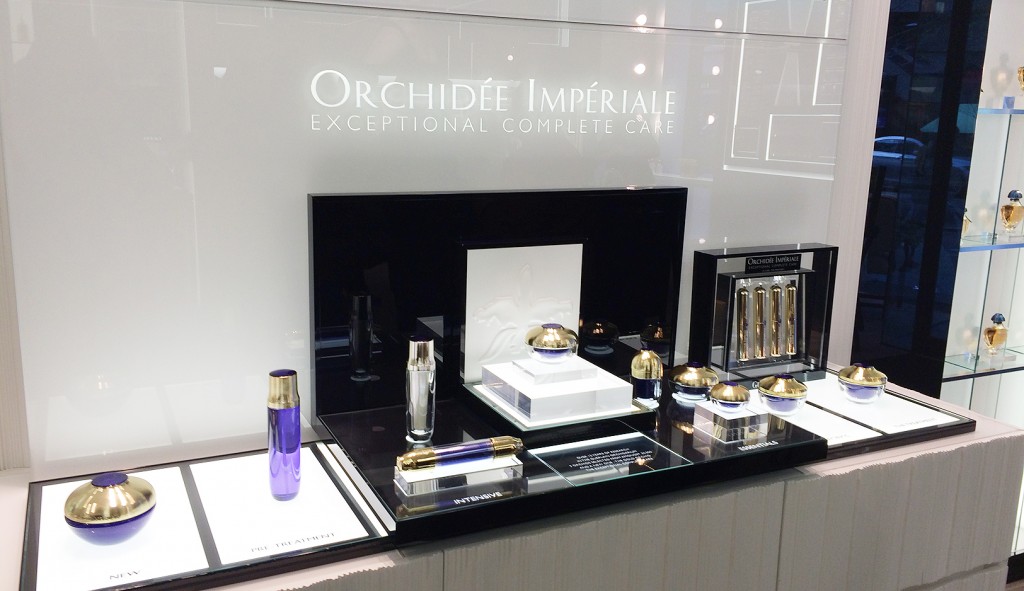 4. What is the major difference between high-end and low-end skincare products?
The major difference lies in the technologies and ingredients used, which do not necessarily provide the same performance or feeling between high- and low-end products. The difference in price reflects investments made into research, industry networks and specific studies that will lead to new and innovative technologies. The materials used, whether in the texture or the packaging, and even the associated customer service, also make a difference.
5. At what age should one begin an anti-aging skincare regimen? What should one look for?
It is recommended to begin using anti-aging skincare around 30 years of age because it is around this time when the skin's natural synthesis abilities begin to slow down, or when its natural defences can begin to diminish. This largely depends, however, on the person's lifestyle and how much they expose their skin to the sun and UV rays. As comprehensive anti-aging skincare both prevents and cures, it will thus neutralize excess free radicals or invisible infra-inflammatory symptoms and, if necessary, fortify the skin's natural defence systems and "good" metabolism.
6. Which is more effective: using products from the same skincare line or mixing products from different lines and brands?
There must be some consistency in the skincare used because unlike make-up, which treats different parts of the face separately, the surface being treated is one and the same (the face) and with long-term results, if we really want the skincare to be effective.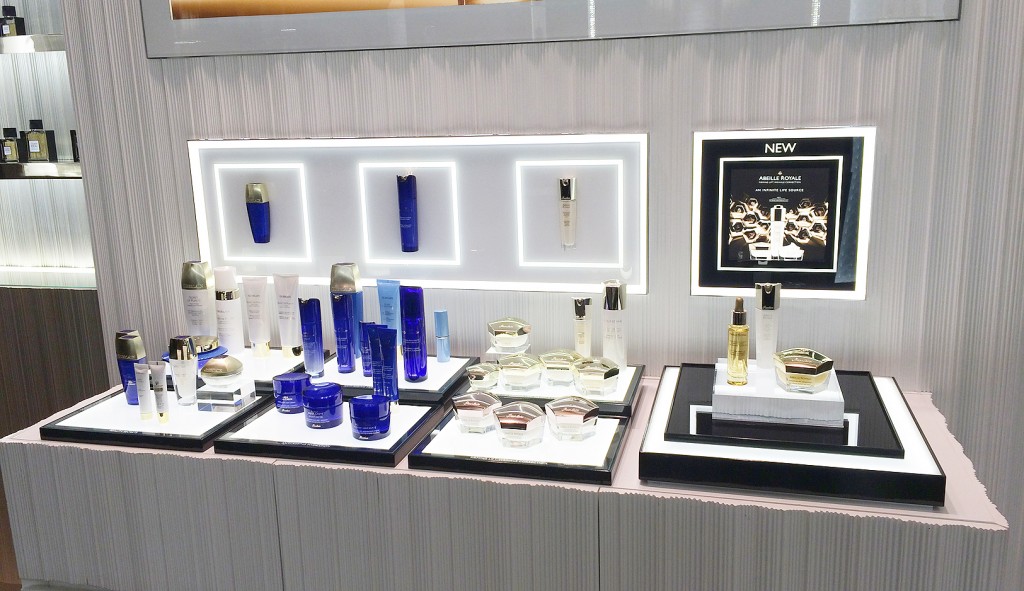 7. With regards to "layering", is it important to use products from the same skincare line or brand?
As for "layering", I recommend using products from the same brand and not to layer too much. The skin needs time to absorb each layer before applying the next; otherwise, the skin becomes saturated and the product will be ineffective.
8. Why don't Guerlain skincare products include SPF?
If our daytime skincare products do not have SPF, it is a marketing decision to do so. If we incorporated UV filters into our products, we simply couldn't achieve the sumptuous texture associated with our skincare, plus our products target specific skincare problems (wrinkles, dry skin, anti-aging).
Like dermatologists, all I can recommend is to protect your skin from excessive UV exposure (normal doses of UV rays are necessary to synthesize vitamin D) and when necessary, to use sunscreen with SPF or a foundation that covers your skin thoroughly.
More Pictures from the Guerlain Event!
[metaslider id=19370]
Now it's your turn! Have you learned something new from Dr. Bonté's interview? As always, I'd love to hear your thoughts! Share with me comment section or through Twitter or Instagram!
---
Disclaimer:
This post features materials and products provided for editorial consideration. All opinions are my own. For more information about my review policy, please
click here
.
---