I made it my goal this year to finish a book every month – I thought this would ease me back into regular reading considering that I used to be able (and occasionally still able to ) devour mostly fictional books in 2 days. So I've been hitting up Chapters, and popping by the store after work to pick up a couple of new reads. Lately I've been switching the genres of my reading to being more focused on non-fiction which is taking me a bit longer to get through and finish.
I figure I would round up what's currently on my reading list and please do share your suggestions with me! I'm keeping an open mind on genres, and topics, so leave me a comment with what you're currently reading!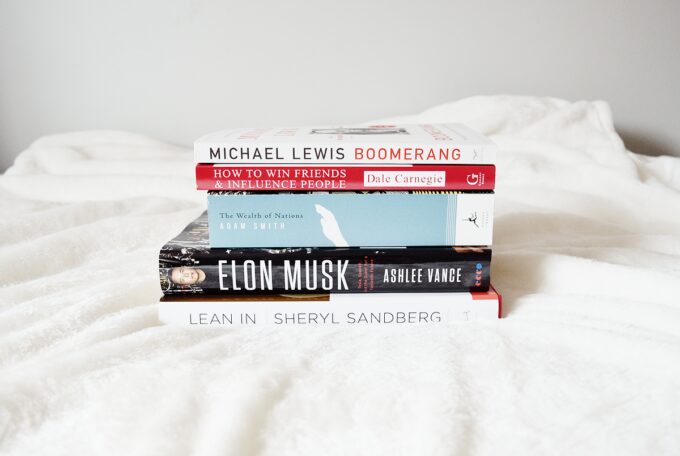 Finished Reads
13 Hours: The Inside Account of What Really Happened In Benghazi – Mitchell Zuckoff
This book is a first-account story of the Sept 2012 attack on an American CIA compound in Benghazi, Libya. The story is told by the 6 security operators that were there and were also part of the combat. Sensationalizing a real-life event can be a quick way to sell a book and fortunately, this story was very much fact-based, and lets the reader form their own opinion of various organizations/groups, and events that led up to the attack and aftermath. I don't normally read military books, or bother myself too much with politics, but I was curious about how this book was going to be presented. Note that this isn't a political book – it's a combat/military book, so there is a lot of content on artillery, weapons that often made me feel lost. However, one aspect of this book that I really appreciated is the level relevant details that gave me a better understanding of what really occurred, like the political situation of Libya at the time (in layman's term), and the background of each personnel.
The Martian – Andy Weir
Growing up, I've always wanted to become an astronomer, until one day, a click switched in my brain that I would have to excel in Physics (my worst high school subject) to actually become an astronomer. I picked up this book completely on a whim – long before the movie came out, there's been a lot of chatter about this story. I saw that it was on sale with another book I wanted to get and let's just say that I wished I picked this up sooner!
I devoured this reading in my usual 2-days timeline and I enjoyed it so much that I re-read the book shortly after. This amazing page-turner will take you on an emotional roller-coaster, and make you feel like you are on Mars with Mark Watney (Matt Damon's character in the book). Despite the harrowing, almost-impossible-to-survive, and multiple failures, he still maintains a positive attitude that also makes you, the reader, feel like there's potentially light at the end of the tunnel. I won't spoil the rest of the book for you, but I don't think the movie did the book any justice. I highly recommend reading this rather than watching it. Although this is can be considered a "science" book, if someone who dropped her last science course in high school could finish and re-read this book, then I think you could too!
Current Reads
Elon Musk: Tesla, SpaceX, and the Quest for a Fantastic Future – Ashlee Vance
The Big Short: Inside the Doomsday Machine – Michael Lewis
Lean In: Women, Work, and the Will to Lead – Sheryl Sandberg
Boomerang: Travels in the New Third World – Michael Lewis
How to Win Friends and Influence People – Dale Carnegie
The Wealth of Nations – Adam Smith
What are you currently reading right now? Leave me your suggestions below!