Happy New Year! Saying goodbye to 2015 will be tough, but I'm very excited to welcome 2016 and start the year on a clean slate again. There's always so wonderfully refreshing about the new year – I always feel so rejuvenated, and there's this sense of "invincibility" – like I can do just about anything I want!
Saying goodbye to another year is like waving a goodbye to an old friend that I will one day fondly talk about and forever cherish! It has been another year filled with learning, and challenges – complete with months and weeks that felt like it was stretching on and on but in the end, I can look back upon those times and be reminded of the stronger person I've become.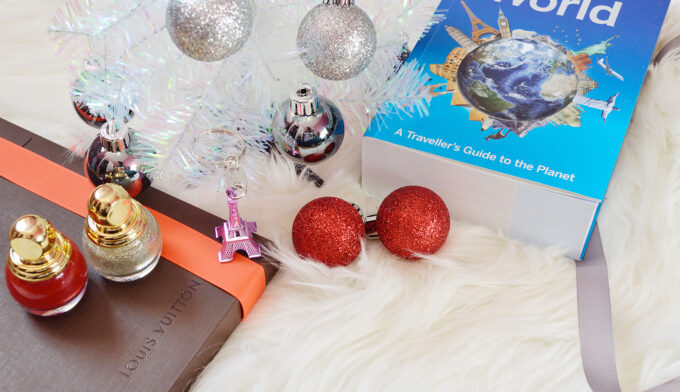 Blogging Community
The blogging community continues to grow and what a supportive place it continues to be. From the folks at Canadian Beauty Bloggers, and the various bloggers/friends I've met online and in real-life, I continue to be inspired by your hard work and drive to continue and make blogging a legitimate, and true venture that it is! I continue to be humbled and forever grateful for the people I've met, the friends I've made, and stories we've created together as it makes blogging continue being an artistic escape from our day to day job that we could truly enjoy.
25 countries before 25
Last year, I made a vague "I will continue to travel" promise, not realizing that 2015 was the biggest year of travel for me thus far. From New York, Milan, Florence, Rome, Budapest, Cape Town, Dubai, Manchester, Punta Cana, Paris, and Dublin, I've been somewhere every 2-3 months this past year, and I've really filled up my passports with so many stamps and visa's that I will need a new one shortly. 2016 is going to be an exciting year – I have 3 trips bagged already, from Iceladn, Mexico, and South Africa, I will conquer 25 countries before 25!
Work and Learning From Experiences
Nothing will be given to you and you will always have to work hard for it. Work has been an emotional journey throughout the year. At the start, I was really excited to have 2 promotions bagged by March, but I realized that I was on the steepest learning curve thus far. I've never been challenged, pushed, nor been stressed out in my life as I have been in my work in the last 9 months. That being said, I will continue to be challenged, and be pushed so it's important to continue learning from the good and bad experiences.
In Numbers:
26200 km: The furthest trip I took this year, round trip to Cape Town, South Africa
32: Number of flights I took in 2015
7: The number of trips I took in 2015
13: Number of countries I visited in 2015
5: Number of times I was in New York in 2015
196: Number of blog posts that were published in 2015
116: Number of countries that visited my blog in 2015
224: Instagram snaps that I uploaded on my voxielle account!
8232: Instagram likes accumulated throughout 2015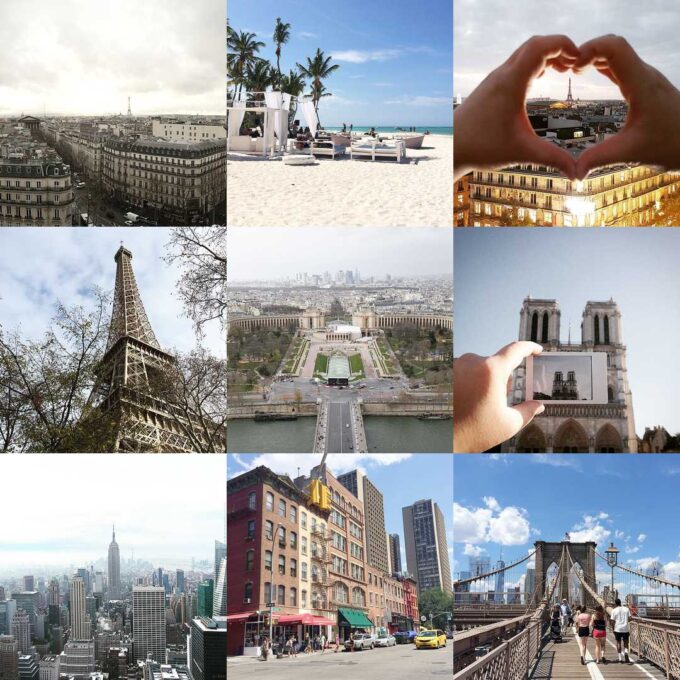 Since everyone was sharing their #2015BestNine on Instagram, and I was really late to the game, here it is! Y'all are making me laugh – my most liked posts (at least for a beauty account) is all the travelling that I've done ;-P
For the New Year…
Be a more Active Blog Reader
I am guilty of being one of those "invisible" blog reader – I read through blog entries on my bloglovin' feed voraciously but never make my presence known! I need to change this because I do appreciate all the hard work that does into writing a blog post! A comment is one way of showing that appreciation, so I've made it my weekly daily mission to leave at least 10+ comments per day (or every other day)!
Travel
The first thing I'll be doing is continuing to travel and fill up my entire passport with even more stamps and visa's. I'm aiming to hit and conquer 25 countries before I turn 25 next year, but I'm hoping there will be opportunities to hit even more than that.
Live positively emotionally, spiritually and physically
I think it's important to continuously remind ourselves to live in the best way possible for our minds, body and spirit! I'm a firm believer in continuous learnings and development of all those aspects and hope that 2016 will become a year where I can make these goals come to reality.
Learn a New Language
One of my my biggest goals for 2016 is to polish up my language skills. As someone who loves to travel, knowing and being able to communicate in another language is a valuable asset and helps me connect with the cities and locations on a deeper level. I hope 2016 will be a year where I can perfect my French and Italian language skills!
Live Slowly
I realized that I am zipping through my day-to-day and barely making time for anything else. My biggest goal for 2016 is to live life, and enjoy small moments with family and friends.
Say Yes more Often and Create Moments
There's been a lot of times this year where I felt I couldn't do something because of budget restrictions, societal norms, and pressure from friends and family. I feel that there's always a need to do things the way it's been done before, and it's done me no good or helped become happier. I found myself being happiest when I'm as far away as possible from the status quo and that's one thing I want to keep doing in the new year.
Now it's your turn! What are your goals for the new year?