I have long been a fan of the Real Techniques brand – aside from the fact that the brand was started by two really excellent makeup artists but also because their brushes are really unique and get the job done. I recently heard that Real Techniques has expanded their range and one of the new launches include the Real TechniquesEye Shade & Blend Duo ($14.99, available here) which come with two permanent brushes that is available in the Starter Kit ($26.99, available here).
The new Real Technique brushes extension and launches are now available at Farlyco and at Walmart!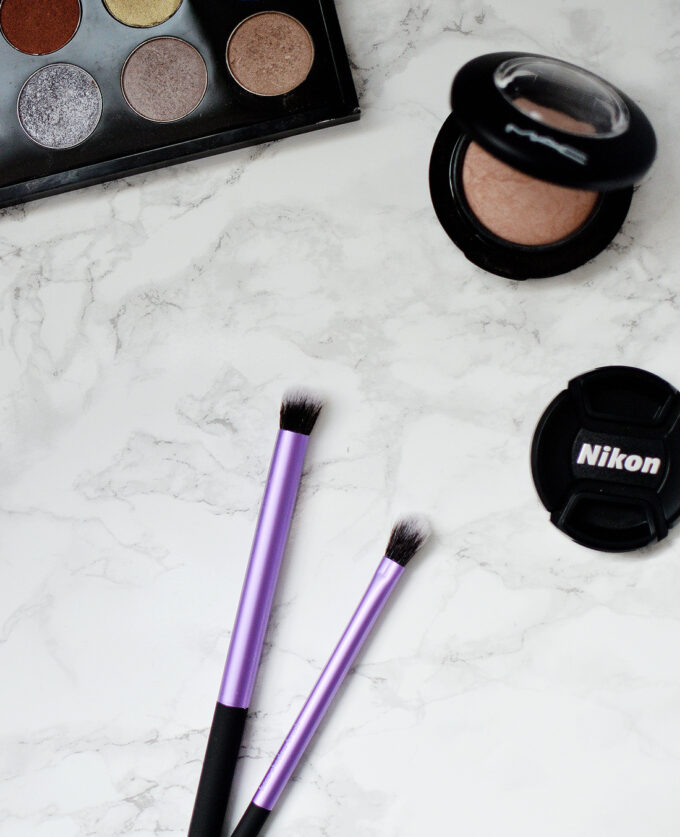 Real Techniques Eye Shade & Blend Duo
The Real TechniquesEye Shade & Blend Duo comes with the base shadow brush and the deluxe crease brush. I think it absolutely makes sense to put together a practical eye brush set like this just in case you don't need everything that comes in the Starter Set. The brushes are something that I've used for some time and based on my experiences with these, they've been very well performing. I've always been a fan of Real Techniques' brushes and they have the right amount of density and the right kind of shape for different eye types and shapes.
What I enjoy about these is the fact that they are quite versatile as well – I sometimes use the base brush as a concealer brush and sometimes the fluffy crease brush to set the area under the eye. I've always been impressed by the quality of these brushes – I've never any issues with them "bleeding" (the dye colour washing off) and I didn't have any issues with the bristles coming off during the washing.
The Real TechniquesEye Shade & Blend Duo is very much a well-built, and sturdy brush. I've had no peeling or chipping from the ferrules / handle portion of the brush. I've never had issues with any of my Real Techniques brushes and most I have owned are about 6+ years old and they've bene in perfect condition since.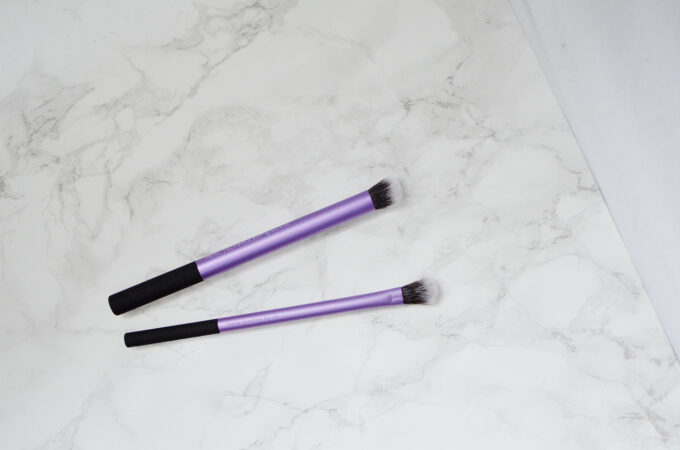 Loving the Smaller Brush Duo Sets
I really hope that Real Techniques will continue to sell these great brushes either individually or in smaller sets like these. It would be nice to not have to buy unnecessary additions to my collection as I always like to repurchase my favourite pieces of brushes!
Overall, Real Techniques continue to bring out great makeup brushes and I think repackaging them in a smaller set makes more sense for more people who may only need to replace a few brushes at a time.
Have you tried the Real Techniques brushes? Which ones are your favourite?
---
Disclaimer:
This post features product(s) provided for editorial consideration. All opinions are my own. For more information about my review policy, please
click here
.
---