Pearls have long been recognized for their beauty and grace. Admirers appreciate their shimmering luster and iridescence as symbols of sophistication and grace, which is why building your pearl jewelry collection can be such an engaging journey. But with the global pearl jewelry market estimated to be worth $10.49 billion by the end of 2023, starting to build your pearl jewelry collection can be overwhelming.
This blog post serves as your guide, providing invaluable insight and tips to help you curate an impressive pearl jewelry collection. From understanding the nuances of pearl types to setting clear goals, we'll walk you through the essential steps to ensure your pearl collection becomes a treasure trove of beauty and sophistication.
Whether you're drawn to classic pearls or crave unique and innovative designs, this guide will equip you with the knowledge to build a collection that reflects your style and appreciation for these ocean-born jewels.
1. Learn About Pearl Types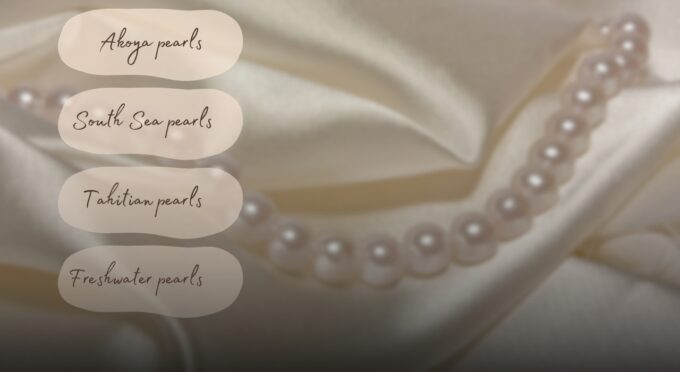 As part of creating a pearl jewelry collection, the first step should be educating yourself about all of the available types of pearls. Each variety differs slightly, and understanding their differences will help you make more informed decisions when adding new pieces to your collection. Some popular types include:
Akoya pearls:
These iconic white, round pearls are highly esteemed for their stunning luster and near-perfect spherical shape. Additionally, their smaller size makes them suitable for delicate jewelry pieces.
South Sea pearls:
Pearls found in the South Pacific are among the largest and most valuable pearls found anywhere, often featuring white, golden, or black hues. South Sea pearls are prized for their size, unique colors, and thick nacre.
Tahitian pearls:
Cultivated in the waters around Tahiti, these pearls are famous for their stunning dark colors, ranging from deep black to peacock green. Tahitian pearls are known for their exotic and dramatic appearance.
Freshwater pearls:
Affordable and versatile, freshwater pearls come in various shapes, sizes, and colors. They are perfect for those looking to start a collection without breaking the bank.
Moreover, understanding the difference between natural and cultured pearls is crucial. Natural pearls are extremely rare and formed without human intervention, while cultured pearls are grown with the assistance of pearl farmers. Most pearls on the market today are cultured.
If you want more information on the most popular types, you can visit here to learn everything about pearls. These experts offer valuable assistance as you select pearls to meet your style preferences and build your collection.
2. Set Clear Goals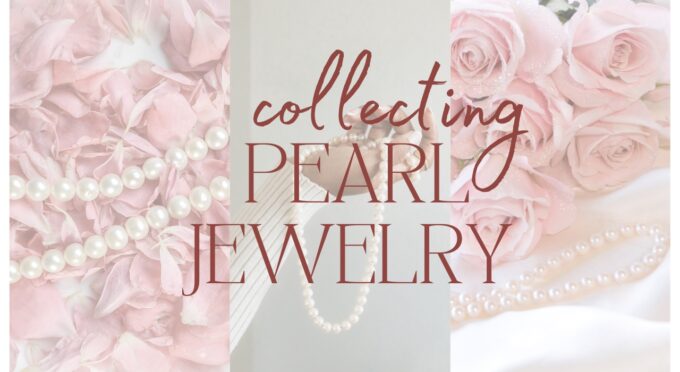 Before you start collecting pearl jewelry, it's essential to set clear goals for your collection. Determine what aspects of pearls intrigue you the most. Are you collecting pearls of a certain type, color, or size? Or are you aiming for vintage pieces, contemporary designs, or both? Setting goals will keep your collection focused while preventing impulse purchases that do not match your overall vision.
3. Consider Your Budget
Building a pearl jewelry collection can be as budget-friendly or lavish as you desire. It's essential to establish a realistic budget based on your financial means and goals. High-quality pearls can be quite pricey, so it's essential to find an appropriate balance between your passion for collecting and your financial stability. Over time, your budget can increase as your collection expands.
4. Start With the Basics
Those new to collecting pearl jewelry should begin by investing in timeless pieces as the foundation of their collection. Classic pearl stud earrings, simple necklaces, and bracelets made of delicate pearls make great additions that never go out of style and can be worn on different occasions with various outfits.
5. Explore Unique Designs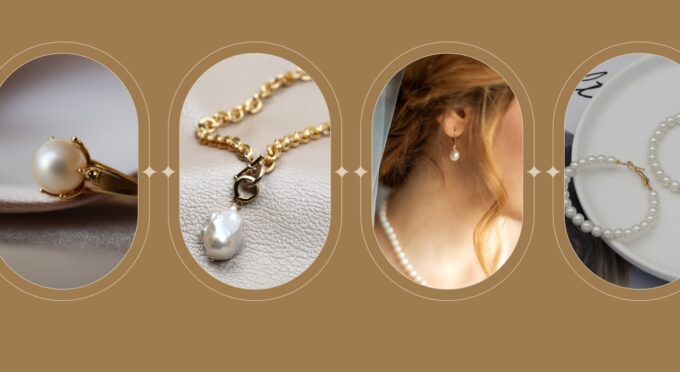 Classic pearl jewelry is essential, but don't be intimidated to explore novel and unconventional designs that showcase pearls' versatility. Look for jewelry featuring unexpected ways in which pearls have been integrated, such as asymmetrical earrings, stackable pearl rings, or modern pendants incorporating them. These distinctive pieces will add character and depth to your collection.
6. Seek Expert Advice
To make informed decisions and avoid purchasing counterfeit or low-quality pearls, consider seeking advice from experts in the field. Visit reputable jewelers, attend gem and jewelry shows, or connect with experienced collectors. They can provide valuable insights, help you distinguish between genuine and imitation pearls, and guide you toward exceptional pieces.
7. Research and Authenticate
Before making any purchase, it's essential to conduct extensive research on both the seller and the piece you intend to buy. Look for certificates of authenticity from vendors with proven expertise in selling top-quality pearls. For vintage or antique pearl jewelry pieces, consult with experts or have them appraised to ensure their authenticity and value.
8. Diversify Your Collection
To build an eclectic pearl jewelry collection, aim for diversity in your acquisitions. Collect different types, colors, and sizes of pearls. Experiment with various jewelry styles (necklaces, earrings, bracelets, or brooches). This way, you will have options suitable for different occasions and truly appreciate all that pearls can offer you.
9. Care and Maintenance
Proper care and maintenance of pearl jewelry is essential to maintaining its beauty and prolonging its longevity. Pearls are delicate gems that can easily become exposed to perfumes, cosmetics, and household cleaners. Therefore, it's wiser not to expose them directly to these chemicals. Use only soft, damp cloths when cleaning pearls gently with mild soap solutions, and store your pearls separately from other jewelry to prevent scratches.
10. Enjoy the Journey
Collected pearl jewelry is more than a purchase. It's about enjoying the journey and the stories behind each pearl in your collection. Take time to study their history, culture, and craftsmanship as you gain more appreciation for them from fellow collectors and enthusiasts. Over time, your collection will develop as your knowledge increases and your appreciation grows.
Final Words
Building a pearl jewelry collection is an exhilarating journey that combines artistry, history, and personal style. By arming yourself with knowledge, goals, and an expert's guidance when necessary, you can curate an astounding selection of pearls to represent your tastes and preferences.
Just take your time, seek guidance as necessary, and cherish every step along this exciting journey as a collector. Each pearl in your collection represents not just another gem; it stands as testimony to their lasting allure as ocean-born treasures.