Well, darn. It happened, again. Just as I predicted, I renewed my VIB Rouge status for another year. I know I've mentioned the underwhelming extra's and perks that you get the most premium, and member of the highest tier of the Sephora beauty insider program. The reason I wanted to share this post was because I got a little sneaky and managed to grab the newest (2016) VIB Rouge gift (hint hint: NARS Goulue!) vs. last year's red lipstick.
I think the whole red for Rouge is really overdone. Not everyone can rock or want to rock red every single time. It's a bold, bright red, which I'm kind of over. In the last 3 years (holy batman, I've been spending money on makeup like nobody's business in the last 3 years) the gift had always been a bright red something. And I get it. We like the look of bold red lipstick. However practical it is for Sephora to offer one type of lipstick to all VIB Rouge members, it's not really the biggest crowd-pleaser. I'm an example, because you will never see me sporting any colour remotely close to red.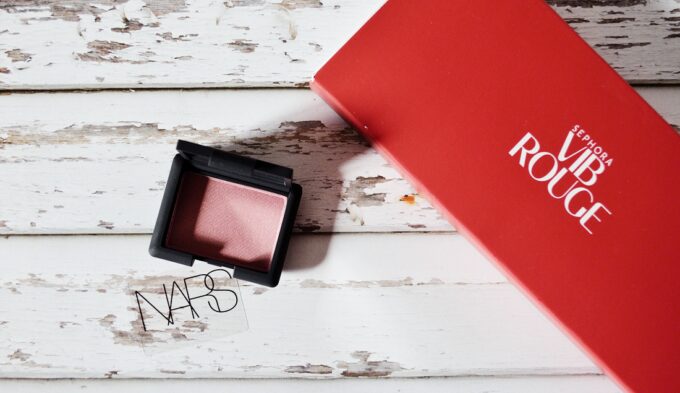 NARS Goulue | VIB Rouge Gift 2016.
When I heard rumours that the 2016 gift was a blush, and it was actually a wearable colour, from a lovely brand called NARS, I was stoked. I didn't even care that the product is tiny, because how often do you actually finish a blush? With only $82 to go, I made an online order on the 31st of December, and successfully renewed my status.
This year's VIB Rouge Gift, as you would have guessed, is a NARSBlush in Goulue ($38, available here). It is a brand new shade to the NARS blush range that was first offered to VIB Rouge members and now should be available to everyone. I was pretty excited excited when I saw this colour – for once it is a totally wearable colour on a multitude of skintones! Just in case it looks familiar, that might be because it has similar undertones to another popular shade "Sin"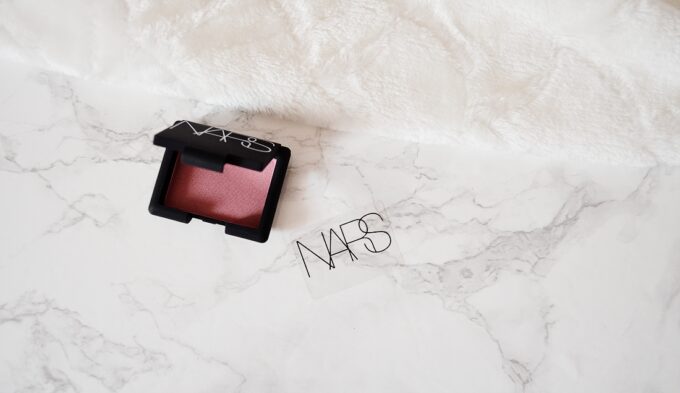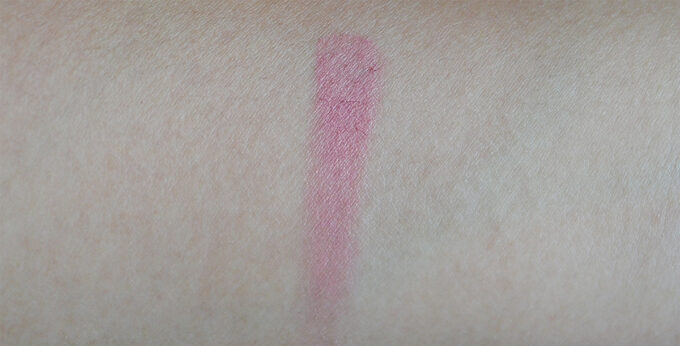 The NARS Goulue colour is a flattering shade that will look very lovely on all skintones – the deep rose shade has a hint of berry which makes the face come alive! From what I know, this is a Rouge-exclusive shade which was released with the Guy Bourdin collection. This colour is more matte than a lot of the blush shades that I've seen NARS come out with. I haven't been into berry blush shades these days so this is a welcome addition to the collection!
What do you think of this year's VIB Rouge Gift? Would you give the NARS Goulue a try?