In the third instalment of my Behind the Blog Series, I am giving you a bit of a sneak peek of the action and blogging tools that goes behind the blog!
I have been blogging and building websites for over a decade (since 2005), so I think I know a thing or two to share! When I started, blogging wasn't even a thing, but merely an online diary hosted on websites like Bravehost, Geocities and Freewebs… do these names ring a bell to you?
Since I've benefited a lot from reading other bloggers' posts on their set up and planning, I wanted to share my own behind the scene in the spirit of sharing! I've shared about my favourite free resources and photography setup in my previous posts so check those out if you haven't already!
If you enjoy this post, check out the
Behind the Blog
series for more resources!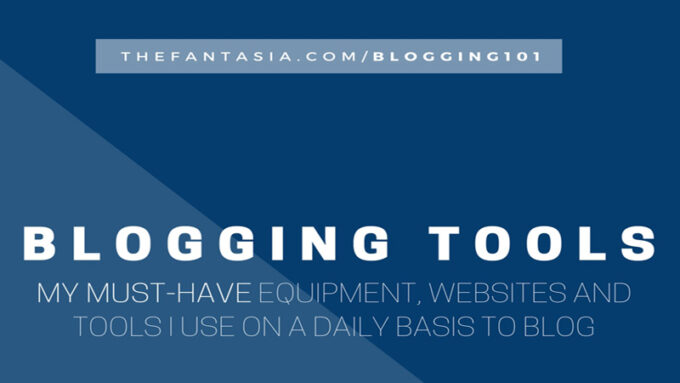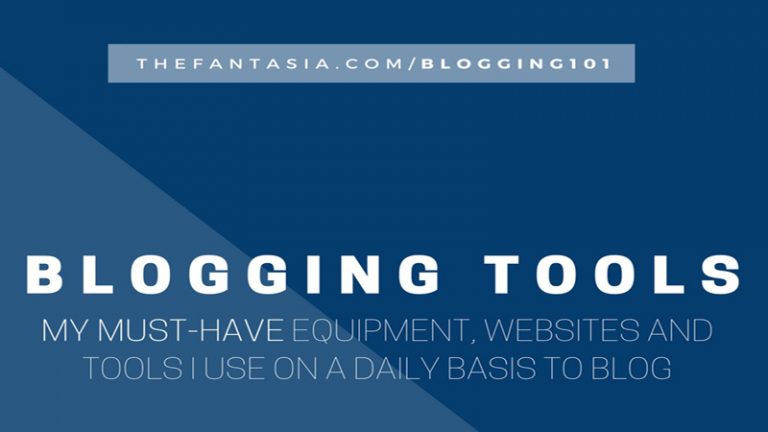 1. Blogging Platform: WordPress
About 75M of websites today use WordPress and there have been 46M downloads since it launched in 2003. These numbers are a testament to how WordPress has really dominated and become the world's most preferred choice when it comes to content management system.
I have been using WordPress (self-hosted) since 2006 and never strayed from it. Having tried Blogger, Squarespace, and a few other blogging platforms in the past decade, I've always preferred WordPress' incredibly well-built, secure, and easily customizable platform. The amount of plugins (free and paid), themes, and custom codes that continues to be integrated into the platform are just a few reasons why I keep coming back to it.
I love that WordPress adheres to a very strict coding standard which means I am always (or nearly always) on top of any major coding standard and SEO changes. I sleep so much better at night knowing that my little space on the web is very protected really well and if there was a tweak or change I wanted to make, I can easily code it myself!
Coming back to the WordPress-specific must-haves (I have a list of WordPress plugins you need to have!) I would say Jetpack, Akismet and Yoast SEO are the standard must-have for any blogs out there. These are some of the most powerful and jam-packed tools to making your blog powerful and visually pleasing on the outside as it is on the inside. I have used these for years and I love how seamlessly they integrated on the blog.
Jetpack offers tons of apps that can be installed in seconds on your blog. A few examples of Jetpack Apps I have on the blog include: Related Posts, Sharing, and Site Stats. Akismet is the only anti-spam tool I'll ever use as it filters pretty much ALL the spams that I never worry about spammy comments on the blog – ever! Yoast SEO is probably the easiest and preferred choice when it comes to crafting the perfect SEO-friendly blog posts!
3. WordPress Themes
When it comes to blog layout, I used to create my own and code it from scratch. Over the years, I saw how quickly coding standard change and I didn't have the energy to keep up with that and constantly learn about the new updates and recode (I was in university at this time). In 2013, I started purchasing my own themes rather than creating them from scratch. While I know I can, I can spend more time perfecting the skills that I want to build like SEO and Photography instead of troubleshooting codes.
Get my favourite themes over at Restored316 Designs
I have used and purchased themes from Restored316 Designs and MyThemeShop and hands down, would recommend it to anyone looking to purchase a theme for their WordPress blog. Restored316 Designs feminine themes are more geared towards the creative entrepreneurs whilst MyThemeShop provides so many theme and plugin options that can be used on any type of sites!
4. Webhosting
Whilst there are a few free hosting platforms out there including Blogspot, and WordPress.com, I chose to invest in my blog and got my own hosted space. I have a post coming up as to why I made this choice but it comes down to the fact that I saw many websites disappear so suddenly because the parent owner of said "free" webhost decided they didn't want to host websites any more.
For some context, I am currently on a private shared hosting plan which costs me $8/month. As mentioned earlier, I've been self-hosted for the past 10 years so I know a thing or two about choosing webhosts (that don't suck!) I have a post covering that topic shortly but a few really popular choices to keep in mind are: Bluehost and HostGator which offer hosting for merely $3.95/month.
5. Domain Name
Having my own domain name is a point of pride for me and it's not too expensive either. The benefits (aside from being able to say your blog name without the .blogspot.com or .wordpress.com) are SEO and DA (Domain authority) which play a big part in how your blog gets ranked by Google.
I've had my websites and blogs on a subdomain up until 2014 when I made the switch to owning my own domain name. For some context, I pay $10/year for my domain.
6. A Camera – Nikon D5100 DSLR Kit
Surprise surprise! The secret to a good blog post? Definitely camera. Most bloggers (including myself) these days use DSLR to capture stunning images and I only made this switch very recently. I decided to get serious in my blogging hobby, and learning a new skill along the way so it made sense to invest in a camera.
I've talked in great details the specific camera and lens kit I use for my blog over on the Recommendations page! I'm happy to answer any questions you might have on my camera!
7. Photoshop Creative Suite & Canva
I've been designing and working with Photoshop long before it became a blogging thing. However, a lot of my Photoshop career involved designing wallpapers, and graphics to use on my resource site that I used to run years ago.
Photoshop CS5 is my tool of choice for photo editing whilst Canva is more of a substitute when I don't want to spend too much time editing. I like Canva's prebuilt templates as it gets the job done faster! If you don't have access to Photoshop, there are plenty of free alternatives out there! PicMonkey is a alternative to Photoshop to create beautiful graphics!
8. Business Cards
There is no greater feeling in the world than being able to hand out your business cards to a company / PR representative! A well-designed business card can take your blog to new heights – creating that coveted connection! I have exclusively used and continue to use Moo which creates some of the most beautiful business cards out there. I designed the cards myself as I am a designer at heart, but there are plenty of templates to choose from for any type of blogger out there.
9. Memory Card & Portable External Hard Drive
I also use the SanDisk Extreme 32GB Memory Card which transfers raw photos really quickly, and conveniently. 32GB is more than sufficient for my raw images – if your aspiring blogger is looking to get into YouTube as well, you might want to consider a larger volume to ensure sufficient space! I always have a few of these handy as their size makes it easy to misplace them!
One of the most easily overlooked things on a blogger's to-do list is backing up their website – content, pictures, and every single file.
It isn't until the inevitable happen (I've been there) – whether it be hacking, or updating a plugin / theme / version gone awry that they realize it's too late. Encourage the bloggers in your life to constantly back up their website so they can have that peace of mind should something happen! I use the WD My Passport Ultra 1 TB Portable External Hard Drive and the 1TB of space I have is so much more than I need, but definitely gives me a peace of mind!
If you enjoy this post, check out the
Behind the Blog
series for more resources!
Blogging Tools | Pin This for Later!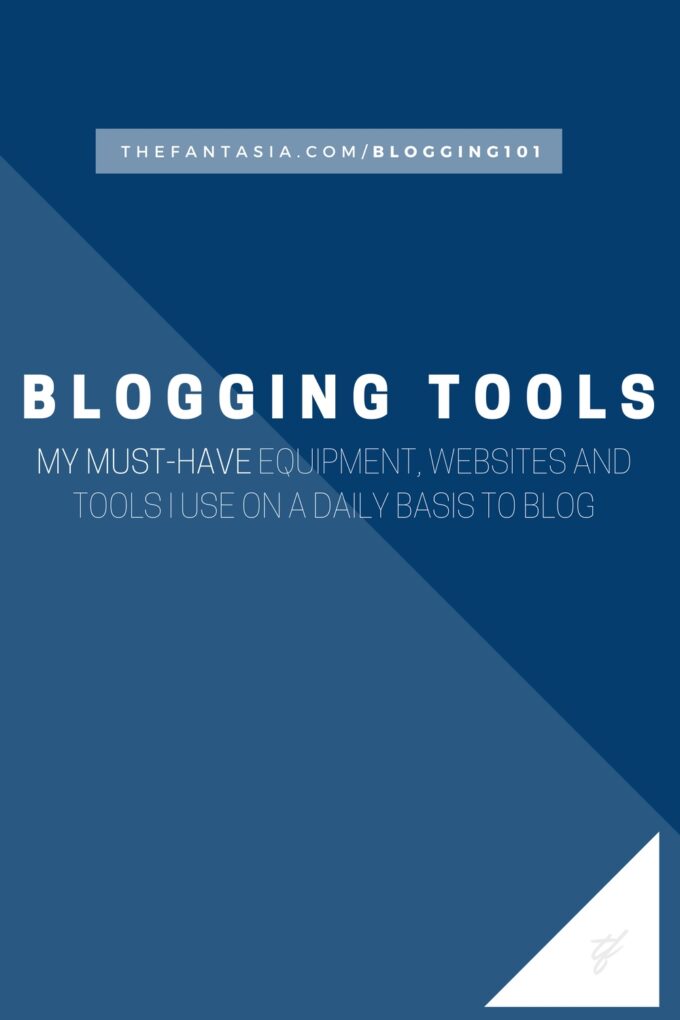 Now it's your turn! Share what your favourite blogging must-have's are! I'm as simplistic as it gets – am I missing anything? As always, I'd love to hear your thoughts! Share with me comment section or through Twitter or Instagram!