I'm back with another value set review – these are going to start popping up on the blog more and more often since the Fall launches and holiday season are just around the corner. A new one I picked up recently is from MAC – did you guys know they've been doing some awesome value sets lately? I used to never see them ever and now, it's like every other month, there's a new one to add to the list!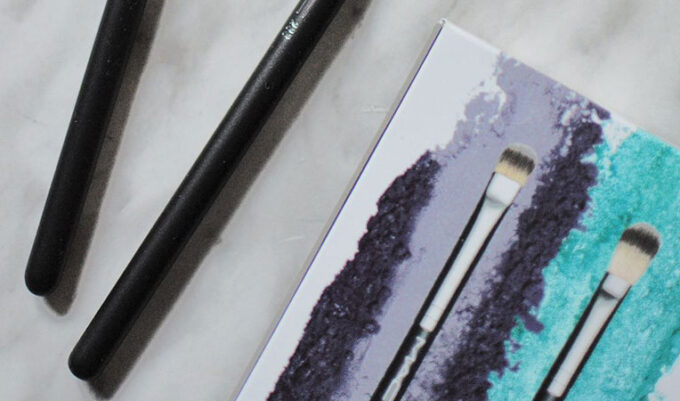 A Bargain Value Set
The limited edition MACVery Valuable Brush Kit ($20, available here) is a kickass value set featuring 2 full-sized eye brushes. It is an absolute bargain. If you don't read another word of this review, what I hope you take away is that you need to get this asap – before it sell out because it will. The price of this value set is less than the price of buying one brush and I'm kind of kicking myself for not picking up another one. For some context, each brush is $30 and you are getting two for the price of $20.
I don't own a single MAC brush so getting 2 for less than the price of one is almost too good of a deal to pass up. These eye brushes look quite promising too, so fingers crossed they'll be just as good. MAC is quite legendary for some of their eye brushes so I'm quite keen to use them every day.
There are 2 brushes included in the MACVery Valuable Brush Kit: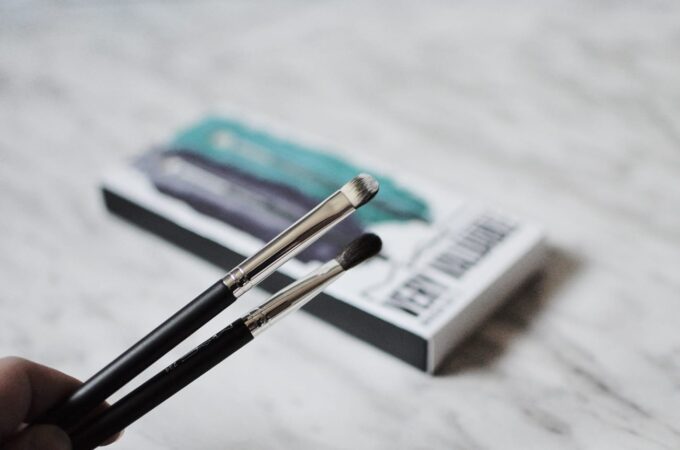 Both brushes are highly functional and are everyday essentials for your eye makeup. One of the brush is your basic eyeshadow brush – it's flatter, has a more square-ish "paddle" shape, and is perfect for picking up colours for all over the lid. The other brush is your blending tool – to create and define the outer-v.
Both brushes have MAC's unique split fibre which is basically means they have synthetic hair on one side and natural hair on the other. It's meant to help you achieve different finish, depending on which side you use. MAC says the natural hair gives you a more diffused, subtle look, whilst the synthetic delivers a more polished, luminous finish.
A Total Bargain with an Excellent Price to Boot!
I'll be quite frank with you – I don't care too much about the dual-hair aspect of the product – I didn't notice too much of a difference. The synthetic side has a harder time picking up the colours, but it's not a big enough issue that I'd consider this brush a flop. I didn't find too much of a difference in the final result when using both sides of the product, so I wouldn't place too much emphasis on that aspect.
What I would say is that you need to walk run to your nearest MAC store and pick one of these up. The price/value ratio of this product is too good to pass up – even if you don't care too much about the MAC name, $10 for an eyeshadow brush is a pretty good price. The only other time you could pick up something this cheap would be during IMATS or GenBeauty type of events.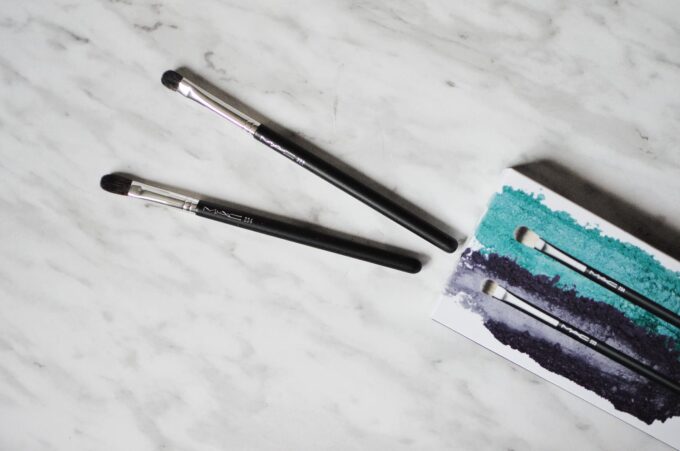 I sort of wished I bought multiples of this – this kit would make a fantastic gift for makeup lovers! My sister was eyeing this brush and I'm seriously tempted to pick up another one for her as a Christmas gift!
Have you tried any MAC brushes?
These brushes sound amazing, I definitely need them in my collection!