Lush is my feel-good place. So a Lush haul is always on the horizon whenever I feel like coming down with an illness, or feeling bummed about something at work or for personal reasons. Does anyone ever feel like when you step into a Lush store, all of a sudden, the world is a better place? Just me!?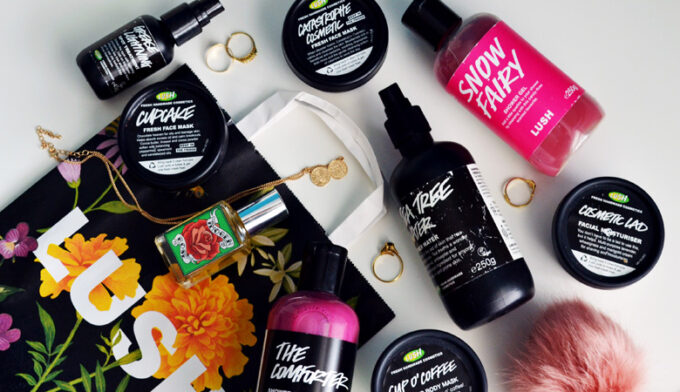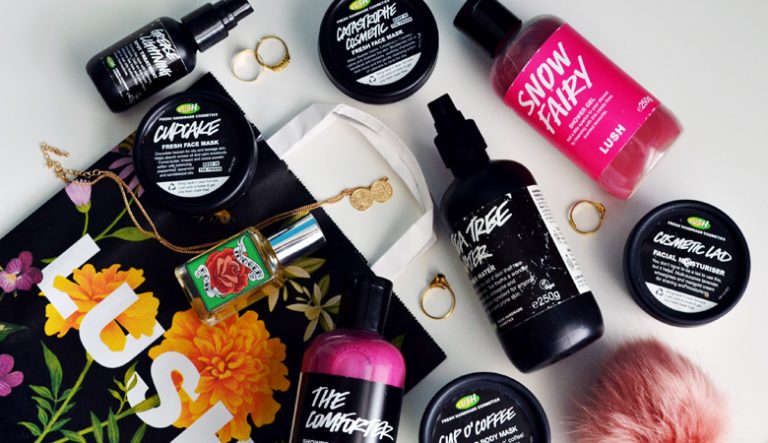 I'm also a sucker of anything exciting they make – like the Avocado Co-Wash solid shampoo, and these super interesting liquid-less teeth products that they just came out with. Lush is the one store I don't mind splurging on – they do so much good for the environment, and the organic/natural aspect of their products won me over since I first tried them out seven years ago!
I walked in with the intention of checking out the new Toothy Tabs they just released. As someone who travels all the time, any time I don't have to bring an extra liquid works for me! Since toothpaste is one of those things that I will always need but don't necessary always have the space for, I wanted to see if this lives up to my need! I also picked up (as you always have to when in Lush!) a few backups of my "staple" products for the days I'm not feeling 100% or for those Sunday pamper sessions!
As I said, I wanted to try out the new Toothy Tabs ($9.95, available here) which are solid toothpastes that is all-natural, organic, and doesn't have fluoride in them. The ingredients, and natural aspect of the product make them safe if accidentally swallowed.
For $9.95, it seems incredibly expensive for a toothpaste replacement. However, since I'll only be using this when I travel, a single bottle should last at least a 50-day trip (i.e. there are approximately 100 tablets in each 50gr bottle, and assuming I brush my teeth only 2x a day!)
I picked up Boom! and Bling! – I've already tried out Boom! so I can give you a quick overview. It has charcoal and gunpowder tea powder with a cola flavour. It's got a minty after-taste (despite the cola flavouring) and brushing your teeth is a bit of an experience of its own (with black powder all over your teeth!) I love that the tabs give your teeth a very clean feeling without the overly "spicy" menthol taste that you get with a regular toothpaste. I'll let you know how I like Bring! once I give this a go!
The rest of my haul is stocking up on some basics/essentials. I repurchased my Cup O' Coffee Face And Body Mask ($19.95, available here) because this is one of my favourite face and body scrubs – coconut and coffee – what more could you ask for!? The Comforter Bubble Bar ($11.95, available here) made its way to my basket as well because it is my favourite go-to bath product. Smells amazing when I feel like soaking for hours with a wine and movie on a Sunday evening before another week of work ahead!
I've been dealing with cracked skin on my feet and it is disgusting! I've bought a foot mask from Sephora but I feel like I need more. So I decided to give the Pumice Power Foot Soap ($4.50, available here) a try to help slough off the dead skin on my foot and rejuvenate the heels!
Have you bought anything from Lush recently?