How's it going guys? I am loving the long weekends we have coming up until the end of the year. I always prefer long weekends in the summer as I feel far more productive, particularly with the longer days. I seem to be able to get more things done – photograph more, exercise more, cook more – you get the idea!
I took a massive break between March to June and didn't really post anything new for this life lately series, so I thought I'd get a head start and start drafting it over the long weekend.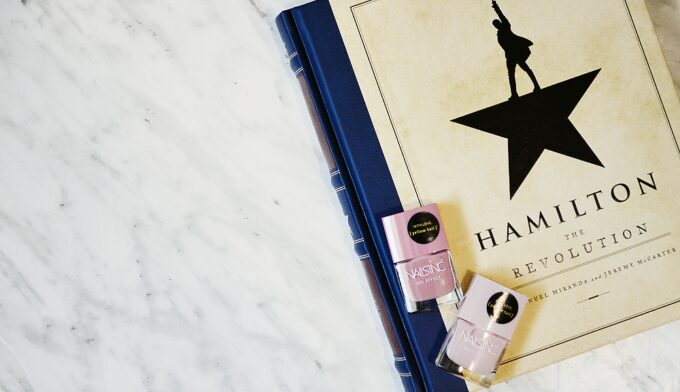 Hamilton Broadway Musical | Guys, I kid you not – my dream (after I started listening to the soundtrack) is to get tickets for the last show featuring Lin-Manuel Miranda for July 9th. Tickets were going for around $10K so I will console myself with the playing this soundtrack on repeat. I must say, this musical has been one of the best thing to hit Broadway in ages. I've had friends tell me that it's even better than the legendary Lion King and Wicked. With so many awards, a culturally diverse cast, and incredible performance and artistry – this musical is going down in history for all the right reasons!
Rifle Paper Co 2017 Planner | One of my favourite things about the summer season is the new planners that come out for the next year. This year I was incredibly proactive and managed to get my hands on the Rifle Paper Co2017 Rosa Planner at a steep discount thanks to my sister. I am loving the feminine design, and am super excited to get started planning my year!
Dior Polka Dot Nail Varnish | You probably know by this point, that nail polishes don't really make an appearance very often here on the blog. I have to say that I am absolutely addicted to the the Dior Polka Dot nail polishes that was part of the Milky Dot release. The long-wear, and easy to apply formula made me a conver!
The Power of Habits | My sister picked up this book recently and I couldn't help but be intrigued. There are some very convincing examples and stories of overcoming adversities through fine-tuning your routine to the point that you can do it faster than anyone else, and without much thinking. I'm still halfway through the book and don't know if I am fully convinced just yet, but it does make some convincing arguments to the theories!
2016 Travels | Now that we are on the back half of the year, I'm ready to indulge in a bit more travelling over the next couple of months. I have two more international trips booked to Iceland and Greece, completing my goal of achieving 25 countries before 25!
What have you guys been up to recently?