In the world of men's fragrances, few scents have garnered as much attention and acclaim as Jean Paul Gaultier's Le Male and Ultra Male. These two titans of the olfactory realm have carved out their own legacies, but which one stands as the superior scent?
This blog post will explore the intricacies of each fragrance, comparing their notes, projection, longevity, versatility, and overall scent to determine which one emerges as the victor in this aromatic battle.
Le Male: The Classic Aroma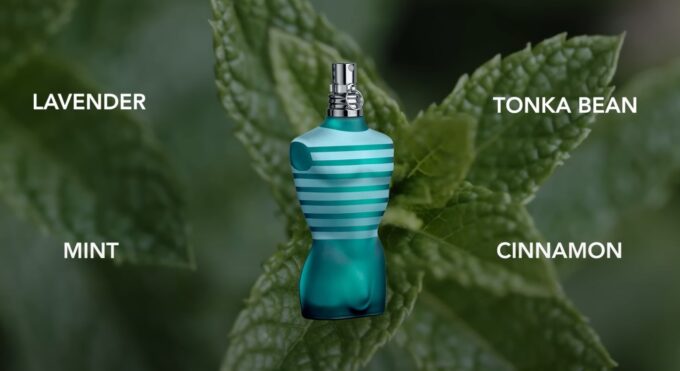 Introduced in 1995, Le Male by Jean Paul Gaultier quickly rose to prominence, becoming an iconic fragrance that defined a generation.  Crafted by perfumer Francis Kurkdjian, Le Male is known for its oriental Fougere character, blending warm, woody, and spicy notes with a distinct aromatic freshness.
The scent is a complex mix of artemisia, mint, cardamom, bergamot, lavender, orange blossom, cinnamon, cumin, sandalwood, vanilla, cedar, tonka bean, and amber.
It's a fragrance that speaks to a man's strength and sensuality, housed in a distinctive torso-shaped bottle that has become synonymous with the brand.
Ultra Male: The Intense Contender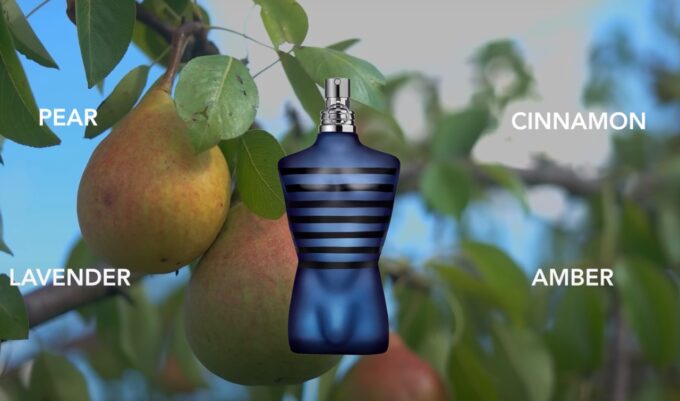 Ultra Male, a flanker of Le Male, was introduced in 2015 as an eau de toilette intense. It was also created by Francis Kurkdjian and is described as a powerful, sweet, and spicy scent.
This fragrance retains the DNA of its predecessor but turns up the intensity with notes of vanilla, pear, amber, woods, cinnamon, cumin, sage, lavender, and mint.
The result is a fragrance that is both bold and inviting, with a lingering sweetness that sets it apart from the classic Le Male.
The Scent Profile Battle
Le Male
Phase 1: The scent begins with a burst of freshness, where mint and artemisia lead the charge, followed by a spicy heart of cinnamon and cardamom. As it settles, the fragrance reveals a floral core of lavender and orange blossom, grounded by a rich base of vanilla, tonka bean, and wood.
Phase 2: The heart of Le Male is where the fragrance truly shines. The combination of floral and spicy notes creates a sophisticated yet approachable scent that is both comforting and invigorating. It's a fragrance that can carry a man from day to night, versatile enough for the office or a date.
Phase 3: As the perfume dries down, the base notes take center stage, providing a warm and sensual finish that lingers on the skin. The blend of sandalwood, cedar, and amber gives the fragrance a timeless quality, while the vanilla and tonka bean add a touch of sweetness that is never overpowering.
Ultra Male
Phase 1: This fragrance makes its presence known immediately with a sweet and spicy opening. The pear note adds a unique fruity twist, while the vanilla and mint create a scent that is often likened to bubblegum. It's a playful and attention-grabbing start that sets the stage for what's to come.
Phase 2: As the fragrance evolves, the spices and woods begin to mingle with the initial sweetness, creating a complex and captivating aroma. The sage and lavender add an herbal freshness that balances the overall profile, ensuring that the sweetness does not dominate.
Phase 3: In its final act, Ultra Male leaves a trail of amber and wood, with the vanilla remaining a constant companion. Its longevity is impressive, often lasting well into the night, making it a perfect choice for those who want their scent to make a statement.
The Verdict: Which One Wins?
It's important to note that the "winner" between Le Male and Ultra Male can be highly subjective and depends on personal taste, the occasion, and the wearer's body chemistry.
It's essential to understand your scent preferences. Do you lean towards classic and understated, or do you prefer bold and sweet? Your daily activities, the climate you live in, and the occasions you attend should all influence your choice.
| Factor | Le Male | Ultra Male |
| --- | --- | --- |
| Projection and Sillage | Moderate sillage, noticeable presence | Bolder, sweeter aroma with a higher projection |
| Longevity | Lasts several hours | Lasts longer than Le Male |
| Versatility | More versatile, suitable for various occasions | It is more of a statement scent for specific situations |
| Overall Scent | A timeless classic with sophistication | A modern, bold fragrance that demands attention |
It's always recommended to test a fragrance on your skin before making a decision. Skin chemistry can significantly alter how a scent smells and performs. What works for one person may not work for another, so test wear can be the deciding factor.
FAQs
Can Le Male and Ultra Male be considered unisex fragrances?
While both perfumes are marketed as men's fragrances, the sweet and powdery notes in Le Male and the sweet, fruity notes in Ultra Male can appeal to some women as well. The fragrance is a personal choice and it can be considered unisex, there are no strict gender boundaries in perfumery.
Are there any seasonal restrictions on wearing Le Male or Ultra Male?
Le Male, with its aromatic and fresh notes, is versatile enough to be worn in various seasons but shines in the cooler months. Ultra Male, with its intense sweetness and warmth, is often preferred in fall and winter. However, personal preference and skin chemistry can make them enjoyable year-round for some.
How should I apply Le Male or Ultra Male to make the scent last longer?
To extend the longevity of the fragrance, apply it to pulse points such as the wrists, neck, and behind the ears. These areas are warmer and can help to diffuse the fragrance throughout the day.
Additionally, moisturized skin holds scents better, so consider applying an unscented lotion before your fragrance.
Have the formulations of Le Male or Ultra Male changed since their release?
Like many fragrances, these perfumes may have undergone reformulations due to regulatory changes in perfume ingredients or company decisions. Some long-time users report variations in scent and performance over the years, which is common in the fragrance industry.
Is there a significant difference in the packaging of Le Male and Ultra Male?
Both fragrances are housed in the iconic torso-shaped bottle, a signature of Jean Paul Gaultier's fragrance line. However, the color schemes are different. Le Male typically features a blue bottle with white stripes, resembling a sailor's uniform, while Ultra Male often has a darker, more intense color palette, often with black and purple hues.
Can I layer Le Male with Ultra Male to create a unique scent?
Layering fragrances can create a unique scent profile, and you can certainly experiment with layering these two fragrances. However, since both have strong, distinctive notes, the result may be quite intense.
If you choose to layer, start with a small amount of each to ensure the combination is not overwhelming.
The Bottom Line
In conclusion, both Le Male and Ultra Male have their strengths and will appeal to different individuals. Le Male is the go-to for a classic, versatile scent that can be worn anywhere, while Ultra Male is for those who want to stand out and make a lasting impression.