I think the best kinds of hauls are the ones that are completely unplanned like this Illamasqua haul which I discovered completely by surprise! I happened to come across Illamasqua on sale at The Bay which resulted in this mess of a haul. Even though it doesn't look like I purchased a lot of products, it did quite a bit of damage to my wallet just the same (it's hard to resist the temptation of buying backups!) It's rare to see beauty products on sale at The Bay so this almost felt "necessary" ???? Read until the very end to read more about the sale.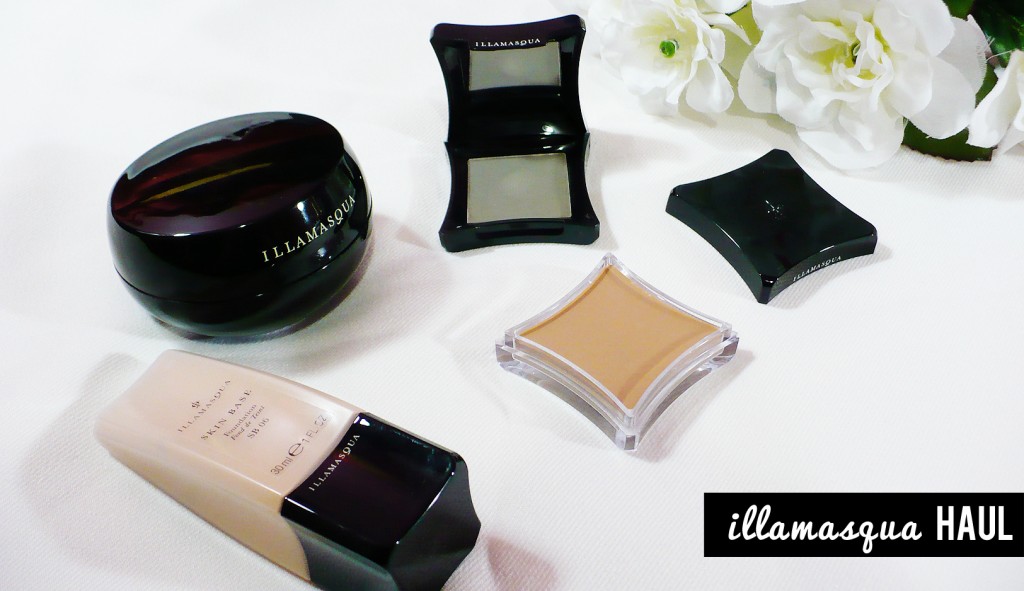 I've only heard good things about the IllamasquaCream Pigment in Hollow ($19.50) and I have such a long list of ideas with how to play around with it. In case you're not familiar with this product, it's basically a concentrated colour (pigment) in a cream format that you can use in a multitude of ways. Eyeshadow, contour colour, eyebrow shade, those are few ideas I can think of at the top of my head. The cream pigment is available in several different colours.
The IllamasquaSkin Base Foundation ($31.50, available here) is a must-have in many makeup artist beauty kit, and is so raved about in the beauty world. Despite how large it looks in pictures, I was surprised to see how much smaller the tube looks in real life. For my NC25 skintone, I was matched to SB6 which I had guessed in advance (Illamasqua provides an extremely helpful conversion chart that converts your MAC or NARS foundation shade to their respective foundation shades. Click here to view the chart).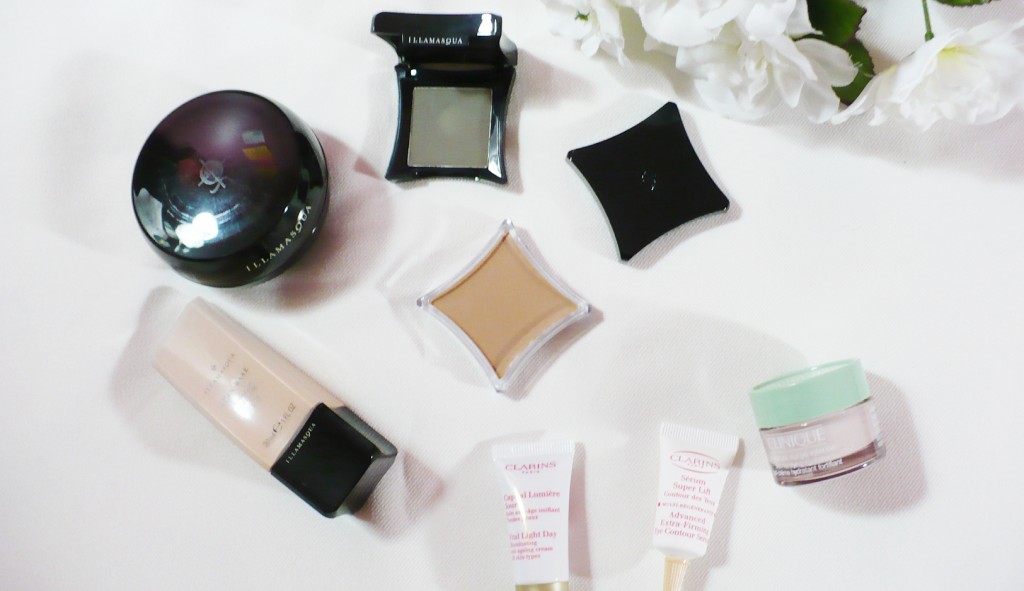 I had not intended on purchasing the IllamasquaEyebrow Cake ($17.25, available here) but I was so taken by how flattering it looks on my skintone, that I didn't think twice about purchasing it. The graphite grey shade is very flattering on medium skintone, and very dark to almost black brow hair colour.
The last item I bought was more of an impulse purchase, goaded by the fact that the ladies who came to the counter walked away with the IllamasquaHydra Veil ($36, available here) in 2's and 3's. Confused was the first word that came to mind if you saw me at the counter that day, and unfortunately, I had just missed the last one of it in-store, requiring me to go online to find the item to purchase. I was lucky to have found it in stock online and happily ordered one, hoping that it will be as good as the others make it seem to be.
Even though it didn't look like I ordered much at all, this haul totalled to a "Dear God" sob when I see my credit card bill at the end of the month. For those of you interested in picking up some Illamasqua for yourself, The Bay is currently having a 25% off sale on all Illamasqua items, both in-store or online. The sale is happening in-store and online; the 2 locations that carry Illamasqua in Toronto are Sherway Gardens and Yorkdale.
Just a couple of notes to help you plan your shopping better:
Yorkdale seems to be better stocked than Sherway Gardens as it had more items available in-stock when the lady at the counter allowed me to take a peek of the drawers
Sherway Gardens is sold out of the Cream pigment in Hollow and the Hydra Veil
Can't make it in-store? The Bay online seems to have nearly all of the products/shades in-stock, so it's probably your best bet!
Don't forget to use EBates.ca when shopping The Bay online where you can earn 2.5%-5% back on your purchase!
Have you tried any Illamasqua products before? Will you be shopping this sale? As always, I'd love to hear your thoughts! Share with me comment section or through Twitter or Instagram!