In late 2013, I made the VIB rouge status, and received a limited edition VIB Rouge mirror for the holidays. The VIB Rouge compact is mostly black with a silver casing with the VIB Rouge text written in red. I thought I would do something fun with it and give it a nice update. You can do this little project with any compact mirrors you have, and get creative with it!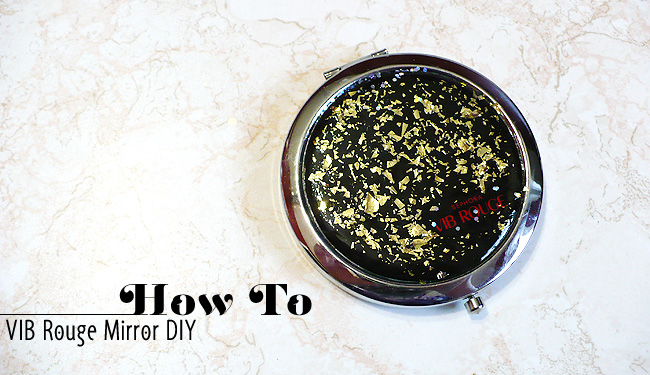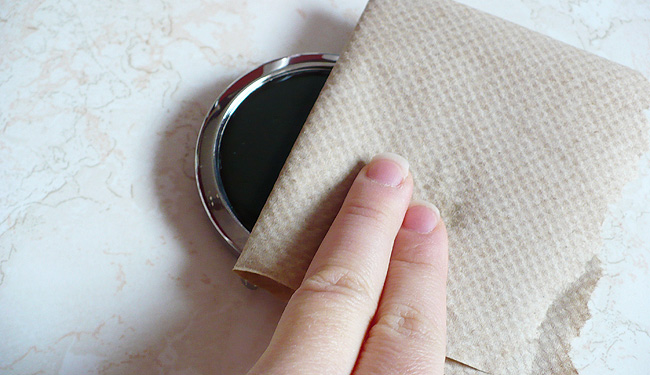 How To VIB Rouge Mirror DIY.
A compact mirror
Rubbing alcohol
Napkin
Glitter nail polish
Step One
Make sure that the surface of the compact mirror is free from dust or finger oils. I use a couple of sprays of rubbing alcohol on a piece of napkin, and scrubbed the surface clean.
Step Two
Grab your favourite glitter nail polishes or glitter coats – I had a hard time trying to decide which colours I wanted to use. As you can see, I've got two colours from Essie (A Stroke of Brilliance and A Cut Above), and two colours from American Apparel (Meteor Shower and Light Year). I ended up choosing American ApparelMeteor Shower since I love the combination of black, red, and gold as well as the chunky gold pieces.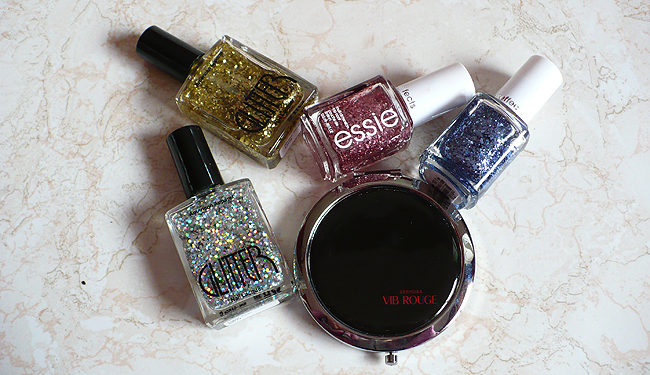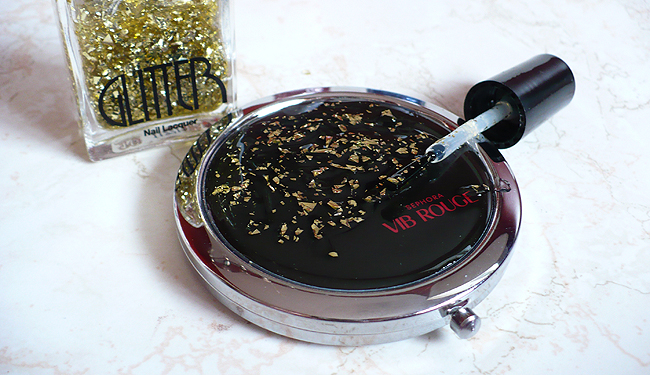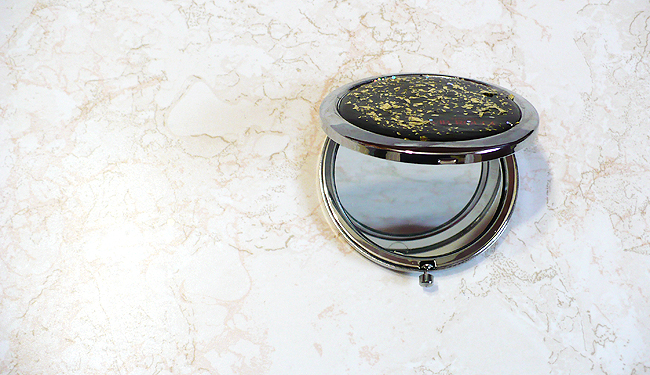 Step Three
Paint over your compact mirror! I left the VIB Rouge area free of nail polish because I like to have the text showing. Let the nail polish dry completely since it will take much longer than your nails to dry. I painted over the polish with a top coat to give it a little shine ????
This is how my VIB Rouge mirror looks like once the nail polish has completely dried. I decided to use two coats of top coat to help the mirror look smoother since the American Apparel nail polish is a little chunky and made the surface uneven.
Now it's your turn! Will you be trying this project? What do you think of this little VIB Rouge mirror project? Share with me in the comments section below!