Holt Renfrew (for those who are not familiar) is the Canadian equivalent of high-end retailers like Bloomingdale's, Nordstrom, Neiman Marcus, or Selfridges. A couple of days ago, I had some errands to do in Toronto and headed down to Yorkdale Mall while waiting for my stuff to get processed. I haven't stopped by Holt Renfrew for some time so I checked out a the beauty counters. I spotted the Holt RenfrewSummer Beauty Bag ($35) which I had read about before. I'm really glad that I finally found these and was able to get them before they're gone. The beauty bag is a collectible makeup bag that is released twice a year (Fall, and Summer) and is filled with samples of all sorts of beauty products. Best of all, you also get a $10 gift card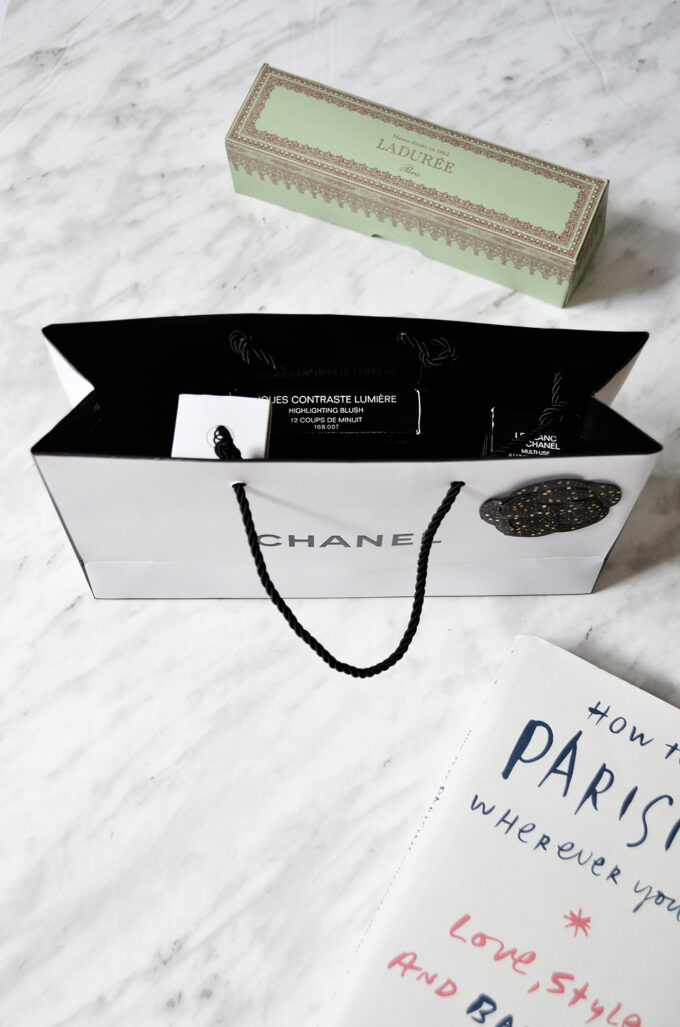 The bag retails for $35 which may appear somewhat pricey for just samples, but there's a lot of value in this bag. That's coming from someone who is super value-conscious, frugal, and stays away from GWP-type incentives, that says a lot. A lot of the brands sold at Holt Renfrew that was available in this bag is available only through specific counters at Holt Renfrew, and aside from Estee Lauder, NARS, and Clinique are not available through Sephora or The Bay. Additionally, each bag comes with a $10 gift card that is good for future purchases at Holt Renfrew. The bag comes in three different colors: a grey, purple and light blue, and was surprisingly a really good quality bag. I will delve into greater details about the bag and content in an upcoming review post. I will say this though, if you spot this at Holt Renfrew, grab it! This content of this bag is money well-spent.
I also made a very impulsive, and fairly expensive beauty purchase. I decided to purchase the CHANELSoleil Tan de Chanel ($51) decidedly on a whim. When I walked out of Holt Renfrew, I had the biggest buyer's remorse; I was afraid that it was the wrong color, it wasn't going to be suitable for daily use, or it was something I wasn't going to use at all. However, after using it for about a week or so, I'm quite happy with how this turned out. It made my skin look very radiant, healthy, and contoured with minimal effort. I'm quite impressed by it that I'm thinking of repurchasing it after only a week's worth of use – definitely going to put the $10 gift card to good use with this.
I have reviews lined for both purchases, and I'm truly excited about these goodies because they ranked as some of my favourite beauty purchases in terms of value and price paid.
Do you have any product recommendations/must-try that I should look into?