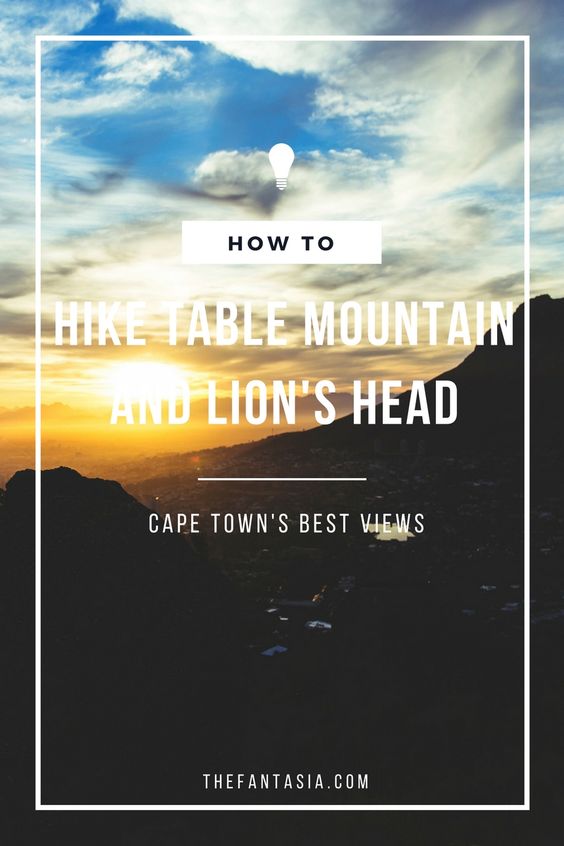 With an abudance of geological formations left as a testament to role that nature played in the creation of the coastal city of Cape Town, it is truly a sight for sore eyes. Cape Town is a city blessed with a scenic landscape, rugged and inviting natural formations, all of this overlooking one of the world's six floral kingdoms (despite being the smallest) and the Atlantic Ocean. You can definitely say that Capetonians are quite the lucky bunch! And that also means hiking Table Mountain and Lion's Head is a rite of passage of some sort!
I was told that the typical pre-work workout for locals involve hiking up Lion's Head, which standing at 669m is considered a "child's play" by the superfit population of Cape Town. Those that are new to hiking may take 2-3 hours to climb to the peak, but most Capetonians take less than that (about an hour up and down), so they have time to go hiking, run home to shower and get ready for work.
On the weekends, or for those who want a little bit more challenge, the Table Mountain is there to hike. At 1085m above sea-level, it takes just a bit longer (3-4 hours average) but still doable. If you get tired on the way down, you can use the cable car on the way down. Whichever one of the two you pick, it is highly advisable that you go with someone who knows the route, bring a fully-charged phone, and hike in groups of 4 or more as recommended by the SANParks website.
Despite how scary it sounds, both hikes are fairly doable even for beginners (me!) and even if you don't workout regularly. If you have knee issues though, you might want to consider the funicular as the hike involves some very steep sections!
If you enjoy this post,
click here
for more South Africa posts!
Hiking Table Mountain & Lion's Head | Ridgeway Rumblers.
Please note that I was not compensated to write this review nor did I receive a free trip in exchange. I paid the full R650 for the hike this year and last year and only hope that this review helps you in your research and to promote small/family-owned businesses in Cape Town!
This is my second year hiking with Binny at Ridgeway Rumblers in Cape Town. I rarely do things twice unless it's good. And Binny is an excellent guide! Read the reviews on TripAdvisor (nothing less than a 4 star!)
The first time I hiked with her was in a group of 6, up Table Mountain (1085m) and I loved the experience so much that I chose to go with her again this year. The first time around when we hiked Table Mountain, we were a group of 6 and had a varying physical level/condition so she brought along her husband who made sure that anyone falling behind is always with someone. It's really good knowing that there's always someone watching your back especially when it gets harder in the second hour and start to lose your form.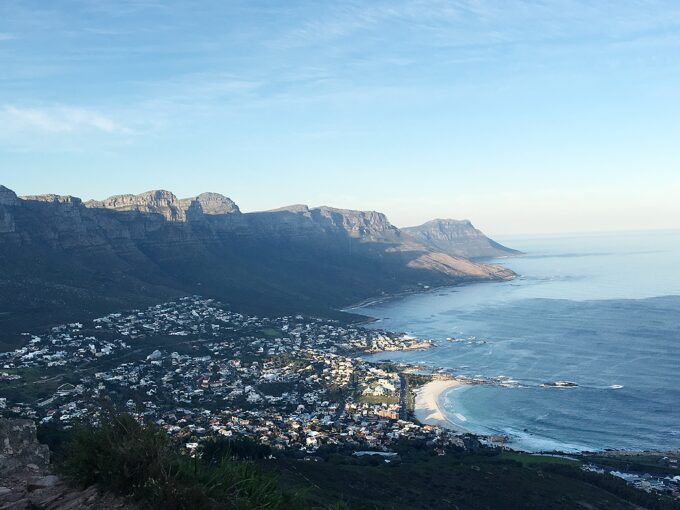 Hiking Table Mountain & Lion's Head | Why I Keep Coming Back
Both Binny and her husband pay close attention to all the hikers, and always prioritizes everyone's safety ahead of speed. I recalled that we stopped more often last year to give everyone a chance to break and drink a bit of water. She is all about "slow and steady" so I never felt unsafe, or felt like I was falling behind significantly.
Binny and her husband were really easy to talk to and have an amazing knowledge of the flora/fauna in the area. It's something that is a great conversation if you're into the environment! They're also great to talk to so you can keep your mind off of the hike! She really focuses on ensuring that everyone is having a good time despite the physical challenge of hiking a mountain and a hill especially for inexperienced hikers like myself.
Aside from the fact that it is very easy to get lost on the trail, and some reported theft/crimes (though I haven't come across anything like it) Binny is an excellent friend to have on the trail. Some of the areas are not as well-marked as others. Plus when you're doing a bit of scrambling and coming down, Binny helps point out which areas are slippery and not stable.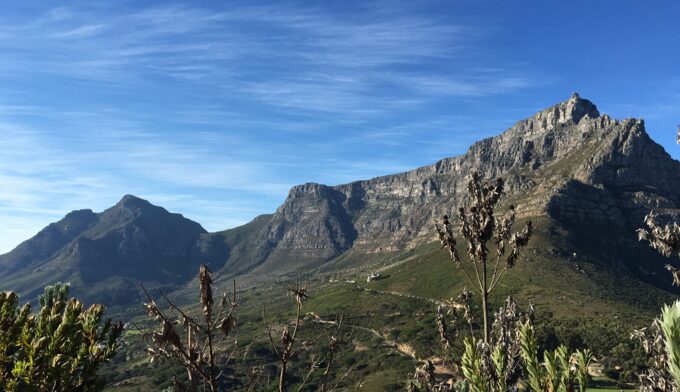 Hiking both Table Mountain and Lion's Head with a guide or a local is a much richer experience – trust me! There's so much history and culture you can learn during this 3-4 hour trek (Table Mountain) or 1-2 hour hike. She is very helpful in pointing out interesting facts about the city, and the Capetonian life, and willing to play photographer for you.
I've had 2 really lucky hikes with Binny, both on a very clear, sunny and cloudless day. For Table Mountain, I hiked up Plattekip Gorge, and on Lion's Head, we made our way to Wally's Cave. She brought along banana bread as a snack (it's become quite legendary on TripAdvisor) and even suggested a customized itinerary when I asked about combining the hikes, without exorbitant fees. On the most recent hike on Lion's Head, I ended up being the only person booking a hike that day, so it was like having a private tour guide!
Overall thoughts
If you decide to go with Binny for your next trip, please let her know that Stephanie from Canada sent you ???? I promise you that I won't receive anything in return (there's probably tons of Stephanie's that take her tour anyhow!) It's easy to connect with Binny over her website/contact form. She has always responded to my emails within 24 hours. Don't forget to check out her blog as well!
Are you Planning to Travel to South Africa soon?
Pin for Later!