Farleyco is one of Canada's most underrated beauty destination – they are the distributors to a lot of our favourite brands including Real Techniques and EcoTools among many others! I recently was invited to test out the Farleyco 2017 Beauty Box, and I was more than happy to check them out and share these new exciting launches with all of you.
A lot of these products are available nationally at mass and grocery retailers both in-stores and online. If these hasn't arrived at your local stores yet, you can always shop for them online via the Farleyco website!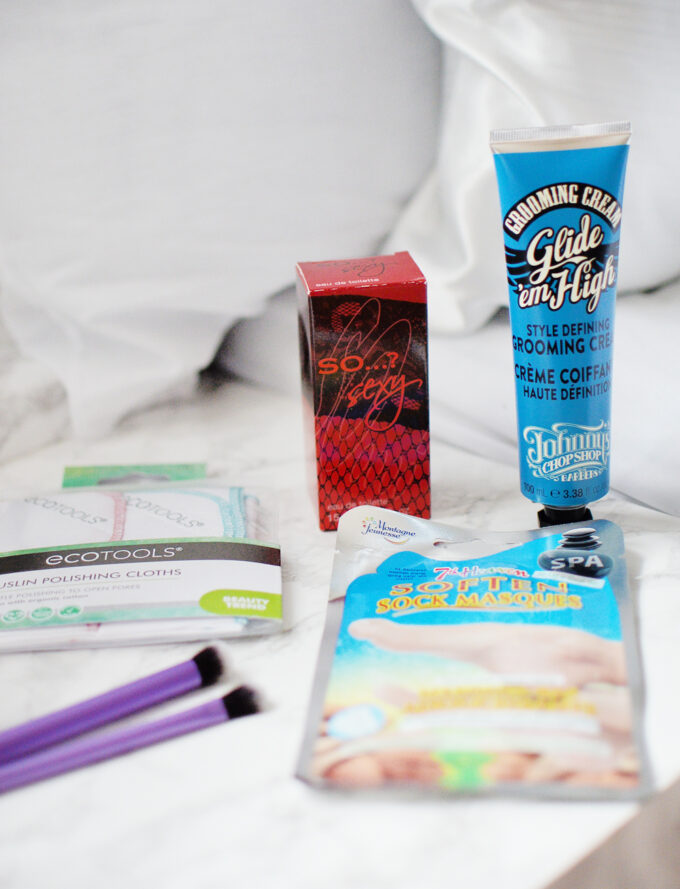 From Real Techniques, there are a few new launches to get excited about. They will be flowing through in a lot of retailers (in-store and online) throughout April 2017. The item I decided to pick was the Real TechniquesEye Shade + Blend ($14.49, available here). You can never have too many good eye makeup brushes and these are looking really promising! I've long been a fan of the brand so I'm keen on trying this set out!
EcoTools is really expanding a lot of its makeup and bath products. You'll be seeing plenty of new brush shapes and new bath innovations soon! I chose the EcoToolsPolishing Facial Cloths ($10.99, available here) as I've long been a fan of using gentle muslin cloths to deep clean the skin. I'm really excited to give this a go and will touch base soon about my experience! The brand is also celebrating its 10th birthday this year!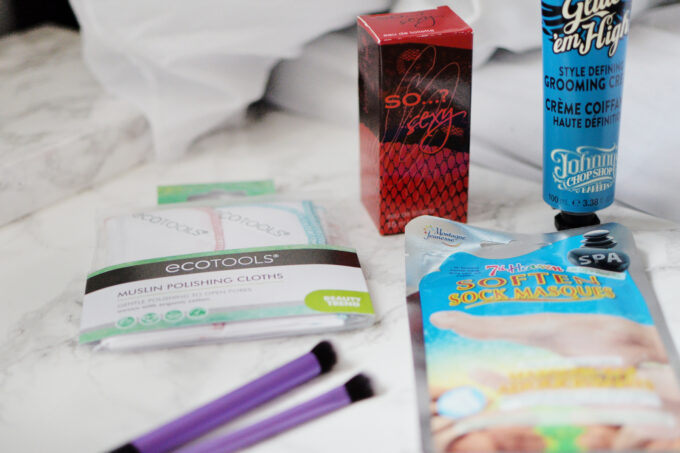 I was actually pretty excited to give the 7th HeavenSoften Socks Masques ($5.99, available here) a go! I've tried foot masks like these from Sephora and I loved it! It makes my feet soft and removes those gross dry scaly patches so I like to stock up on these for the summer!
The So…? Eau de Toilette and Body Fragrance collection is expanding with a few new additions including some very delicious scents to keep an eye out for!
Not forgetting about the men of course, the Johnny's Chop Shop, a UK-based barber salon has a few new products for men's grooming launching in Canada this year! I picked out the Glide 'em High Grooming Cream which I hope my dad can test out and share the results with me!
Curious to see what else you can shop at FarleyCo? Check out their website here!
---
Disclaimer:
This post features product(s) provided for editorial consideration. All opinions are my own. For more information about my review policy, please
click here
.
---