We all know that eyelashes serve both a functional and aesthetic purpose, but you might wonder if they are subject to growth cycles and aging processes, like the rest of the body.
Today, we'll explore this question and uncover the biological processes that dictate the color and length of eyelashes over a person's lifespan.
The Growth Cycle of Eyelashes

Eyelashes, like scalp hair, follow a growth cycle with distinct phases. The first of these is the anagen phase, which can last between four to six weeks for eyelashes. During this period, the lashes are actively growing.
Their length at this stage is genetically determined and varies from person to person. The follicles are pushing out new lashes, which emerge from the skin's edge along the eyelid.
Transitioning Through the Catagen Phase
Following the growth period is the catagen phase, a transitional stage that lasts approximately two to three weeks. This is when the eyelash growth halts and the hair follicle shrinks.
If an eyelash falls out or is plucked during this time, it won't grow back immediately since the follicle needs to complete this phase before moving on to the next.
The Resting and Shedding of the Telogen Phase
The final stage is the telogen phase, a resting period that can last more than three months. In this phase, the eyelash remains in place until it's pushed out by the growth of a new lash entering the anagen phase.
On average, a person loses between one and five eyelashes per day as part of this natural cycle.
Melanin's Role in Eyelash Color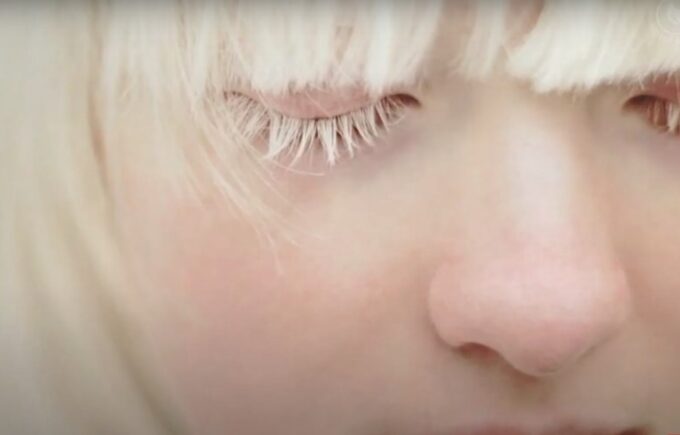 Melanin, the pigment responsible for the color of hair and skin, plays a crucial role in determining the color of eyelashes. The production of melanin in hair follicles diminishes with age, which leads to the graying of scalp hair.
Similarly, the production in eyelash follicles also decreases over time, although at a different rate compared to scalp hair.
Graying Patterns and Differences
The graying of eyelashes does not necessarily coincide with the graying of scalp hair. Some individuals may notice their eyelashes graying in their 30s or 40s, while others may not experience this change until later in life.
The pattern of graying is highly individualistic and can be influenced by genetic factors, hormonal changes, and overall health.
Factors Influencing Eyelash Growth and Color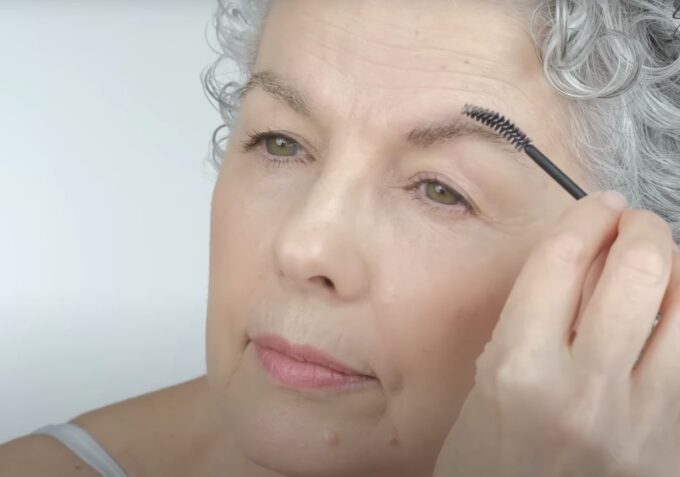 1. Genetic and Health Factors
Genetics predominantly determine the length, color, and thickness of eyelashes. However, certain health conditions, such as thyroid disorders, can impact eyelash growth.
Nutritional deficiencies, particularly a lack of proteins and vitamins, can also affect the health and vitality of eyelashes.
2. Environmental and Lifestyle Influences
External factors like prolonged exposure to sunlight can hasten the graying process due to UV radiation. Smoking and stress are also known to negatively influence hair pigmentation.
Furthermore, the wear and tear from makeup application and removal can lead to eyelash breakage and loss, which may impact their overall appearance.
3. The Role of Age
As with many processes in the body, age plays a significant role in eyelash growth and color. The lifecycle of each lash may become shorter with age, leading to thinner and sparser lashes. Additionally, the decrease in melanin production as one age is a natural occurrence, contributing to the graying of eyelashes.
By understanding the growth cycle of eyelashes and the factors influencing their color and longevity, individuals can better appreciate these small but significant features of the human body.
While aging is an unstoppable force, knowledge of these processes empowers us to care for our eyelashes throughout our lives.
Nurturing Eyelash Health and Vitality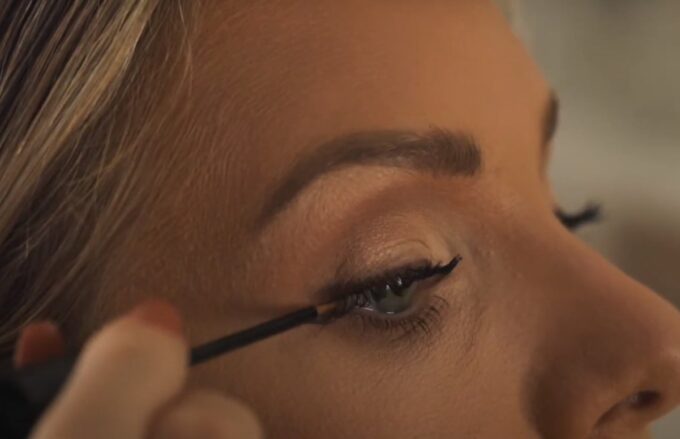 Maintaining eyelash health is as important as caring for any other part of the body. Knowing how to nurture and protect eyelashes can preserve their lushness and delay graying. Let's explore the practical measures one can take to foster optimal eyelash health.
Effective Care Strategies
Daily Hygiene: Proper eyelash care begins with daily hygiene. Removing makeup gently and thoroughly each night prevents the build-up of harmful substances that could damage the lashes and follicles. It's essential to use a gentle makeup remover designed for the delicate eye area to prevent irritation and breakage.
Nourishing with Oils and Serums: Just as conditioners benefit hair health, eyelashes too can be nourished with specific serums and oils. Products containing peptides, vitamins, or castor oil can condition the lashes, potentially improving their thickness and preventing premature loss.
Protection from Environmental Damage: Guarding against environmental harm is crucial for eyelash health. Wearing UV-protective sunglasses can shield the lashes from sun damage.
Additionally, avoiding rubbing the eyes and staying hydrated contributes to maintaining robust eyelashes.
Diet and Supplements for Eyelash Growth

A balanced diet rich in proteins, vitamins, and minerals is fundamental for hair and eyelash health. Foods high in biotin, such as nuts, eggs, and avocados, can promote hair growth.
Similarly, antioxidants found in fruits and vegetables help protect the follicles from oxidative stress.
Supplements to Consider
In some cases, dietary supplements might be beneficial. Biotin, collagen, and omega-3 fatty acids have been associated with improved hair health, although their effectiveness can vary from person to person.
Before starting any supplement regimen, it's advisable to consult with a healthcare provider.
Stay Hydrated!
Adequate hydration is often overlooked in hair and eyelash care. Drinking plenty of water ensures that the body, including the hair follicles, receives the necessary moisture to function correctly and promote the growth of healthy eyelashes.
Medical Treatments and Interventions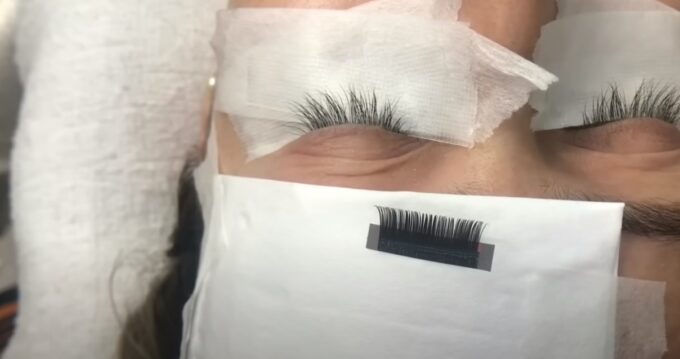 For those seeking medical interventions to enhance eyelash growth, there are prescription treatments available. Bimatoprost ophthalmic solution, for example, is FDA-approved for eyelash growth. It prolongs the anagen phase, resulting in longer, fuller lashes.
Cosmetic Enhancements
Cosmetic procedures such as eyelash tinting can temporarily darken the lashes, making them appear more vibrant despite graying. However, such procedures should always be performed by certified professionals to prevent complications.
Consulting with Specialists
If eyelash health is a concern, particularly with changes in growth or color, a consultation with a dermatologist or trichologist can provide targeted advice and treatment options. They can assess individual conditions and recommend appropriate care or interventions.
By taking proactive steps toward eyelash care, individuals can not only enhance the natural beauty of their lashes but also mitigate some of the changes that come with aging.
Whether through at-home care, dietary adjustments, or medical treatments, there are a multitude of ways to support the health of eyelashes.
FAQs
Can lifestyle changes reverse the graying of eyelashes?
While lifestyle changes can positively impact overall hair health, they cannot reverse the graying of eyelashes. Graying is primarily governed by genetics and the natural decrease in melanin production.
However, lifestyle changes can improve eyelash health and potentially slow down the graying process.
Are there any specific exercises to promote eyelash growth?
There are no exercises that can directly stimulate eyelash growth since it's a biological process. However, maintaining overall physical health through exercise can improve circulation, potentially benefiting hair follicles everywhere, including those of the eyelashes.
Is it safe to dye graying eyelashes?

Dyeing can be risky and is generally not recommended due to the sensitivity of the eye area. If you're considering this, it should only be done by a licensed professional with dyes specifically formulated for eyelash use. Hypoallergenic and non-irritating options are safest.
Does plucking gray eyelashes lead to faster regrowth?
Plucking gray eyelashes does not affect the speed of regrowth and is not advisable as it can damage the follicle and the delicate skin of the eyelids. It can also lead to infections or ingrown lashes.
Are there any medical conditions that specifically cause eyelashes to gray prematurely?
While there are no medical conditions known to exclusively target eyelashes for premature graying, conditions that affect pigmentation elsewhere, like vitiligo, could potentially lead to loss of pigment in eyelash hair as well.
Can the sun cause eyelashes to gray the same way it affects scalp hair?
Ultraviolet (UV) radiation from the sun can damage the melanin in hair, leading to a bleached effect. However, the graying of eyelashes is less about bleaching from the sun and more about the reduction in melanin production over time.
Wearing UV-protective eyewear can help protect the eyelashes from sun damage.
The Bottom Line
Eyelashes, indeed, follow a life cycle that includes growth, rest, and shedding, and they are susceptible to the natural aging process, which can lead to graying.
While we cannot halt time's march, understanding these processes empowers us to take better care of our eyelashes, embrace changes as they come, and maintain eyelash health through proper care and nutrition.