Dreaming of voluminous, luscious locks that exude confidence and style? Look no further! Whether you're seeking quick and easy tricks or considering a more long-term solution, we've got you covered. From choosing the right hair products to incorporating styling tools and exploring hair extensions, our expert tips will help you achieve the volume you desire. Unleash your hair's full potential and get ready to rock your new voluminous hairstyle with these simple yet effective methods. Say goodbye to flat days and hello to a more voluminous you!
Transforming flat and lifeless hair into voluminous locks can significantly enhance your overall appearance and boost your self-confidence. Having fuller hair can make you feel more attractive, stylish, and ready to take on any occasion with flair. Unfortunately, not everyone is blessed with naturally voluminous hair. But fret not!
If you're someone with flat hair and you want to achieve that look that makes you confident, sexy, and free, outlets such as perfectlocks.com can help you feel gorgeous with perfect locks.
1. Use the Right Products
The right volumizing shampoo and conditioner contain ingredients that can help make your hair appear fuller and thicker. You don't also need to limit the search for the right products that can help add volume with just shampoo or conditioners. Mousses, sprays, and powders can also be used to add volume.
When applying volumizing products, make sure that you apply them from the roots of your hair to the ends. You can also use a teasing brush to gently add volume. Be careful not to over-tease your hair though, as over-teasing can potentially damage it.
2. Blow Dry Your Hair Upside Down
Blow drying in a downward direction can help it dry faster, but if you aim to add volume to your hair, you should blow dry it upside down. This technique causes our roots to lift off our scalp, leading to more voluminous. Using a round brush after blow drying upside down can create volume and fullness that can last all day.
3. Consider Getting Hair Extensions
Extensions can help you achieve the volume and length that you've been dreaming of. Extensions offer versatility in styling and provide solutions to common problems including lack of volume , thinness and limp It's.
There are many types of hair extensions and each has their own set of advantages and disadvantages so you have to conduct your own research before actually buying one. Bear in mind that it's important to choose the extensions that match your texture.
If you have straight hair, opt for straight clip-in or tape-in extensions. If It's curly, go for curly extensions that match your locks. If you will buy curly extensions that don't match your locks, it will just look unnatural or out of place.
4. Take Care of Your Hair From The Inside Out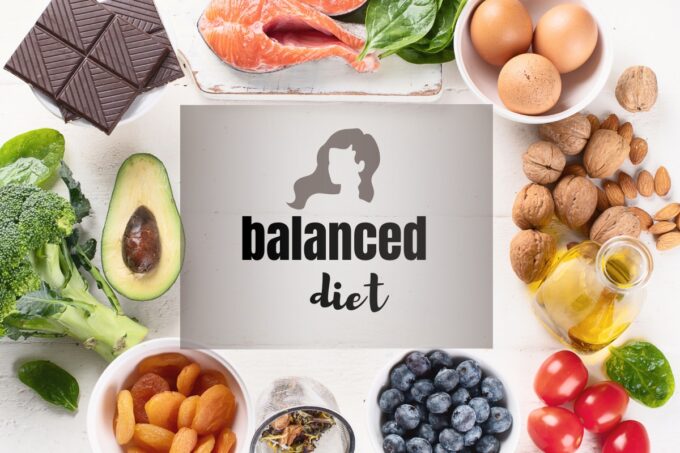 Needless to say, our diet affects the overall health of our hair. If we eat a balanced diet and choose to consume food that is rich in protein and vitamins, we can achieve strong and thick hair. Adjusting your diet may be challenging at first, but you can consciously lessen the amount of food you eat, especially if the food has excessive amounts of processed foods, sugar, and unhealthy fats.
In short, you can easily improve the health and appearance of your locks by adjusting what you eat.
5. Switch Up Your Part
By far, switching up your part is the easiest way to achieve volume and dimension. You can experiment with different angles and positions and go for the look and style that you like the best. To start, you can part your hair on the opposite side of your usual part. You can also create a zigzag part if you're up for a fun and playful look.
Another option is to create a deep side part for that instant glamorous and sophisticated look.
6. Use Rollers or Tease Your Hair
Did you know that depending on the size of your rollers, you can create stunning loose waves or tighter curls? Rollers may be an old hair styling tool but they still definitely work wonders in achieving voluminous curls.
Simply divide your hair into sections and roll each section onto a roller, securing it in place with a clip or bobby pin. For best results, roll it while it's slightly damp and remove the rollers when your hair has dried up.
Another easy-to-do this styling technique is teasing or also known as backcombing. To tease it, simply take a small section of It's at the crown of your head and hold it straight up. Then, using a fine-toothed comb, gently comb the downwards towards your scalp. Repeat this process on small sections of hair until you achieve your desired volume.
7. Harness the Power of Texturizing Spray
The secret to attaining that carefree, beachy waves look you've always wanted lies in a single product: texturizing spray. This essential tool works magic in not only pumping up your hair's volume but also improving its texture. Its lightweight composition ensures easy and effective application, suitable for both dry and slightly moist hair.
Using this spray is a cinch. Simply distribute it evenly across your hair, focusing more on the mid-lengths and ends. After spritzing the product, give your hair a little scrunch and tousle with your fingers. This easy maneuver aids in crafting those natural, effortless waves, while the spray provides a hold that is light enough to allow for hair movement yet strong enough to maintain its shape.
If your hair is on the finer or thinner side, a texturizing spray is your best friend. By adding an impression of grip and texture, it presents an illusion of denser, fuller hair, turning it into an indispensable asset for big, voluminous hairstyles. Be it a casual day-to-day look or a grand event, this spray takes your hair's volume and style up a notch.
8. Layered Haircut: A Game-Changer for Volume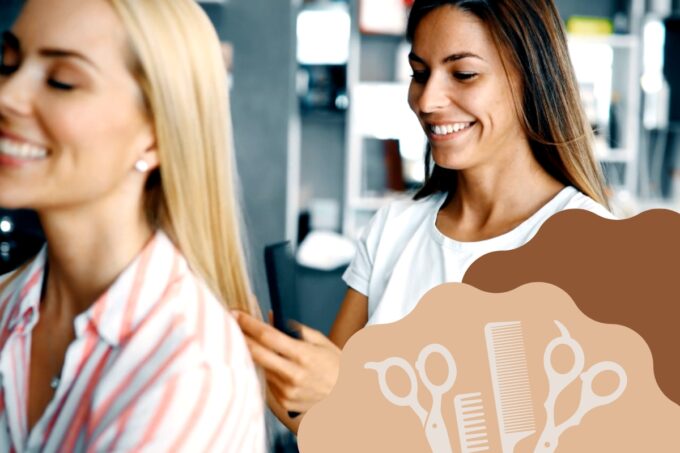 If you're seeking a surefire way to add dimension and body to your hair, consider a layered haircut. This technique involves trimming at varying lengths to remove excess weight and craft a structured, voluminous look. The result? Not only more volume but also a graceful, fluid movement that enhances your hair's fullness.
One of the standout attributes of a layered haircut is its flexibility. Regardless of whether you have long, medium, or short hair, layers can be adjusted to complement your distinct face shape and hair type. If you're a long-haired beauty, softer layers around your face can introduce a delicate touch and perceived volume. Conversely, if you're after a bold, head-turning look, opting for deeper, more distinct layers might be the way to go.
To reap the best results, make sure to engage a professional hairstylist. They can evaluate its texture and thickness, suggesting the most appropriate layering method. A well-executed layered haircut can seamlessly introduce depth and movement to your hair, leading to a fuller and more stylish appearance that accentuates your overall look. With the proper layering technique, your hair will exude a newfound vitality, instilling confidence and emphasizing your voluminous, stylish side.
Conclusion
Achieving volume isn't an impossible feat. With the right products, tools, and techniques, anyone can add more volume to their hair and achieve the desired look. So go ahead and give these tips a try, and get ready to rock your new voluminous hairstyle!