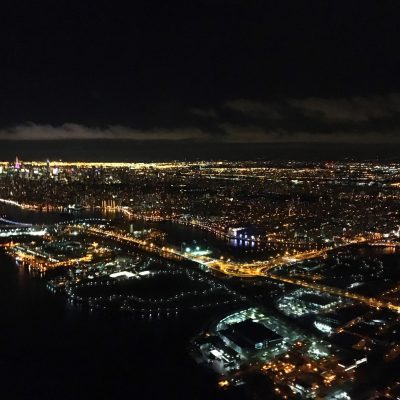 Hey congrats! You just booked that trip and now you're pencilling the dates of your upcoming vacation in your planner, calendar, and maybe iCal just to be safe. You're texting your bestie, mom, dad, kids and your significant other about this epic trip you've got coming up as the excitement of your upcoming trip is really settling in.
Whether you booked you're trip far in advance or just a few weeks before your departure, it's good to sit down and go through a quick checklist of a few things that you should take care of! If you're a type A like myself, and like to prepared far in advance, I've published a post of the Ultimate Pre-Departure Checklist which is a very comprehensive list of things that you want to do 6 months / 2 months / 1 month / 2 weeks / the day before / and the day of your trip.
In going through that old post, it's safe to say that the post can be quite overwhelming for some. Instead of giving your a list of 50 items to cross of your checklist, I thought I'd narrow it down to the 8 things that you should do as soon as you book your next trip.
1. Check Your Passport
I cannot tell you how important it is to review your passport – check the expiry date, and ensure that there are enough pages left in the passport before your travels. The rule of thumb is to ensure that your passport is valid at least 6 months after you return – the rule will vary is it's always a good idea to triple check. Most of my international travels have this requirement so it is something that is ingrained in my habits. Passport expiry dates is the one item that is most often overlooked because it's not one that most people think about and often miscalculate.
For example my passport expires on January 2018 which leads me to think that I have plenty of time (over a year!) before I need to renew my passport. The reality is that I actually have until June of next year to be within the safety net.
Furthermore, if you are travelling in countries requiring visa's, you are likely required to have at least one empty page (often two if it's a full-page visa) in your passport or risk being denied entry. This was something that I came across in my research for my South Africa trip – even though I didn't need a visa.
2. Check Entry & Medical Requirements and Get It Done!
Review your destination's travel website for any entry / exit requirements so that you have all the paperwork, and any necessary documentations ready far ahead of time. If there's anything that is always guaranteed to take an inane amount of time, is dealing with government officials on getting documentations. So if you need a visa, letter of invitation, proof of so-and-so just get it done weeks ahead of your trip so you're not scrambling at the last minute. A lot of documentations require references, and proofs so why spend the extra money on last-minute, expedited delivery when you can spend it on your trip instead?
This is also a good time to review any medical advisories and requirements to enter the country you're visiting. Any vaccinations or pills that you need to take and have should be something you are bringing to your doctor's attention asap! Keep in mind that there are some vaccinations / medications that you need to start / take before you leave home! The lines at your local travel clinic can get really long and process can be extremely stressful – I've been there!
3. Register Your Trip & Review Travel Advisories
Most people don't register their trips because they don't know this service is available, but I highly recommend registering any trip for all your travels. It leaves an electronic trail and in case of any natural disaster or civil unrest in the countries you are visiting or at home, your country's embassy will know where you are and how to get in touch with you.
For us Canadians, there is a very simple online form that you can fill out with basic information such as email, destination, duration, where you're staying and information about the next of kin. It's helpful in case of emergencies, expected or not. It literally takes less than 5 minutes to fill out and you can get a login to register future travels. I register every single one of my trip, even if it's going to New York over the weekends – I travel solo 90% of the time so it gives my parents and I some peace of mind.
It's also a good idea to review travel advisories. While I think most of us book trips that are far away from danger zones, it's good to at least know what kind of potential dangers are out there. Here is Canadian website for all travel advisories.
Pro Tip! It's a good idea to follow your country's social media channels or download any apps available for live updates and in case you can't get in touch with anyone on the phone. I like to follow the Travel Canada's twitter account for up to date travel information.
4. Get Travel Insurance for Medical, Trip Cancellation and Personal Items!
I was never into getting travel insurance because I was already insured through work, but didn't realize that it doesn't cover anything beyond basic medical activities! If you plan on doing any extreme sports not covered by your medical insurance, get in touch with your insurance company so you know what your options are.
I believe in protecting your personal belongings when you travel. I highly recommend getting a travel insurance that also covers any damage or theft on your personal effects when you are abroad. This may cost extra, but the peace of mind that you get is worthwhile. I've done a bit of research and most Canadian credit cards (including my beloved American Express Gold Card) cover personal effects up to only $500-1000, which is absolutely measly if you plan on travelling with your iPhone ($1000+), a DSLR ($700+) and a GoPro ($500+).
After doing a bit of online research, the one I ended up choosing for my South Africa trip is World Nomads which provides personal effects coverage up to $2500. World Nomads is one of the most popular travel insurance out there, and it's really easy and quick to get started. For some context, I paid $110 for 2 weeks coverage of my personal belongings and any trip cancellation.
Pro Tip! Always shop around to find the best rate possible for your travel insurance! Always take note of the phone number that you can reach the team at!
Get your World Nomads Quote!
5. Arrange Your Finances
Get any local currencies you need ahead of time if the country you're visiting is not plastic friendly. CIBC has a phenomenal foreign exchange service that allows you to order currency online (You don't have to be a CIBC customer!) I ordered the South African rands through them as they had the best exchange rate compared to other banks and currency exchange stores. You have the option of 1) picking it up at Pearson Airport (Terminal 1 only), 2) getting the money delivered to you via mail (which is what I did!), or 3) pick it up at a branch (you must be a CIBC customer). They have 70 currencies available, and the $500 worth of rands I ordered was delivered safely to my apartment, with absolutely no issues.
It's also a good idea to call your bank and let them know that you will be travelling so your cards won't get blocked while you're away.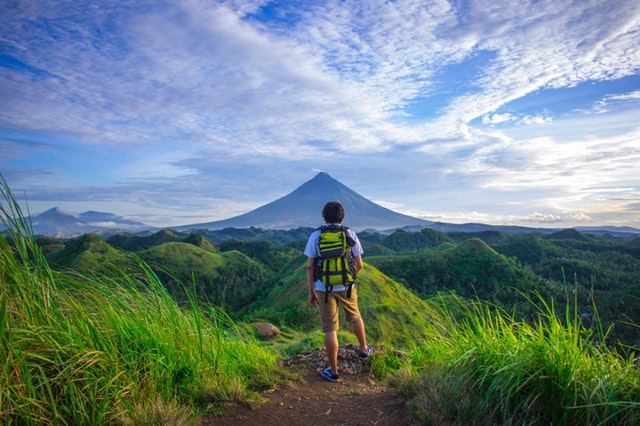 6. Make Copies of Important Documents
Make photocopies of your passport (photo page with passport number), credit / debit cards, insurance card and itinerary. Make photocopies of front and back just in case you need to call your bank.
I cannot reiterate how important this is – I had a friend who due to some misunderstanding, had her passport confiscated at the airport, and could not get in touch with the embassy. Knowing some basic info about your passport (i.e. passport number) could help speed up the process and get you the help you need asap.
7. Share itinerary with friends and family
It is so, so important to leave some sort of trail of your travels with your family so they can notify officials if something goes wrong. I always make sure my sister has a copy, and I always drop electronic trails (i.e. text them via whatsapp) every time I've landed, and I'm about go out. It's just common sense and the more protection you have, the more fun you'll have on your trip!