I am so thrilled to introduce Vanessa who writes on her fabulously funny beauty blog, Citron & Guavaberry! We chatted a few times, and I cannot get over her amazing sense of humour! I count myself so lucky to know and count this fabulous blogger as a blogger friend and inspiration! Today she will be sharing one of her beauty passions, blushes in this highly informative, yet extremely funny post!
Prepare to laugh your way through this post – you might have to put aside any liquids, or breakable items nearby. You've been warned!
Blushmergency, aka blush overdose, happens to the best of us, especially when testing out a blush for the first time. Whether it's because the blush is insanely pigmented, or because you simply slapped on too much, the result is the same—CHEEKS THAT MAKE THE NEXT CLOWN INSANELY JEALOUS ????
HAVE NO FEAR, because I've got yo' back with some of the tips I've picked up!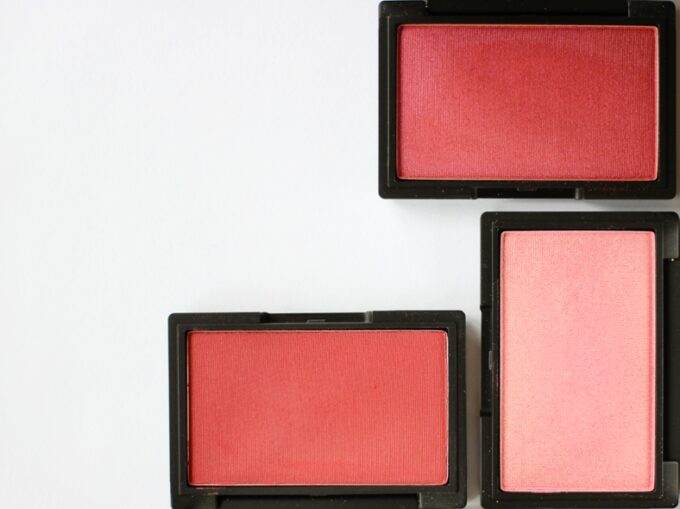 The first and the obvious is to check your lighting. Depending on your lighting, you can either look like you've overdosed on blush, or freshly resurrected from the grave. Working under natural light is the norm, and will generally give you consistent results.
Use a light hand when picking up product. Tap out excess if you need to. Don't live on the edge—some blushes are no-nonsense badasses, and with more product on a brush, the more difficult it is to control. It's easier to put on than take off, but when the blush refuses to sheer down even with the lightest touch, you know it's time to bring in the big guns.
The Tools
Stippling and sparser brushes are great for powder blushes that have insane pigmentation, as they pick up less product, allowing for a sheerer application and gradual buildup of product. If you've gone overboard, a clean large fluffy brush will work wonders as you blend out your mess.
For cream/liquid formulas, I find that stippling brushes and sponges work better than fingers, especially with sponges because they absorb most of the product. While sponges are pretty wasteful, even the most pigmented of blushes (e.g. MUFE's/ELF's HD blush) are no match for them. PLUS, if you're using the stippling brush/sponge to 'bounce' the blush on your skin, the less your base is disturbed, AND you're getting an 'airbrushed' finish! SUCCESS.
I'VE BLUSH OVERDOSED. NOW WHAT?
Take selfies as a reminder of your shame and regret. If a fluffy blending brush doesn't work, using the excess foundation/base on your brush (or squeeze a tiny bit of product onto the brush if you need to), dab over the edges of the blush, slowly working your way inward. This should mute down the blush. Though I haven't tried it, I imagine dabbing a coloured finishing powder on the area should somewhat have the same effect.
Otherwise, dabbing a clean sponge should also remove some of the product, returning your face to 'average human citizen'.
---
So, what is your line of action and defense against the 'blushmergency'?
Find Vanessa!
Vanessa blogs at Citron & Guavaberry, and can be found on twitter, instagram, and bloglovin'.
Have you ever had a "blushmergency"? What are your favourite ways of avoiding the disaster? As always, I'd love to hear your thoughts! Share with me comment section or through Twitter or Instagram!