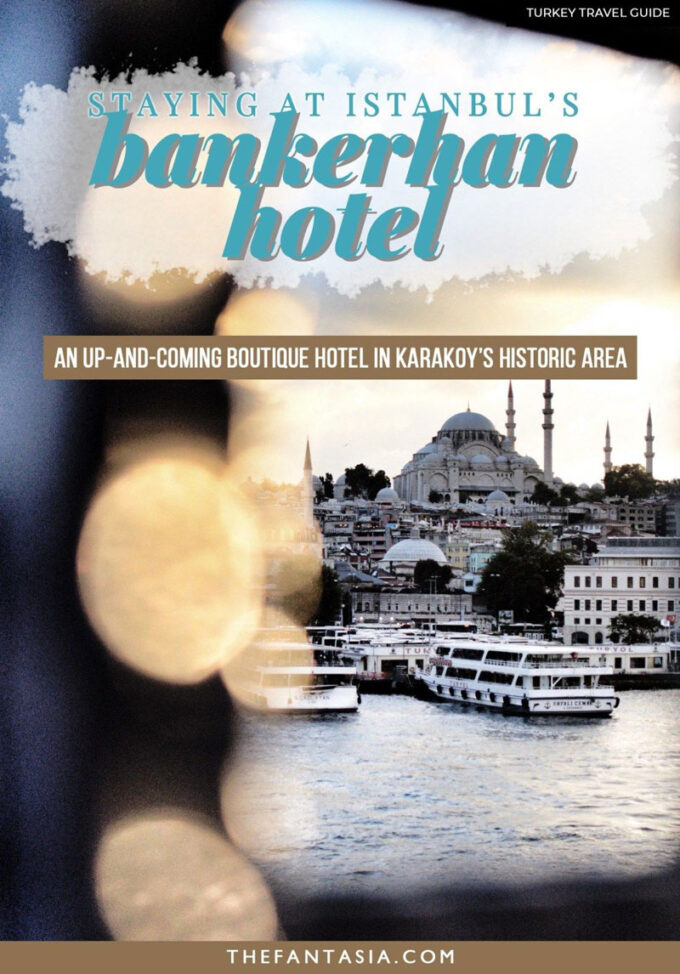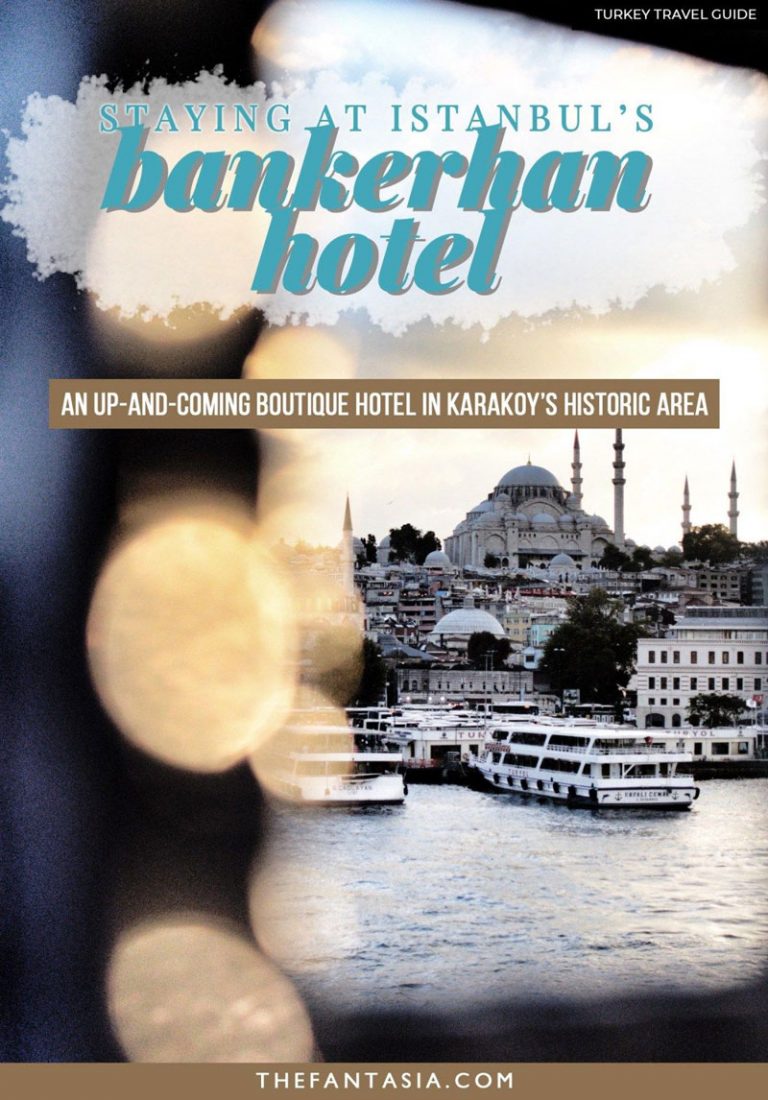 When it comes to an affordable hotel in the right area that has a high-end hotel feel but without the price tag, Bankerhan Hotel near the Galatea Tower (Galatea Kulesi) checks all the boxes and more.
Coming as no surprise to anyone, finding a budget hotel in Istanbul was tougher than I anticipated and perhaps coming at the tail-end of the peak season meant that availabilities were somewhat spotty. I was thrilled to discover that Bankerhan had availabilities for the dates I was staying at, and their double-room was discounted to just a little over CAD$75/night.
Travelling to Istanbul, most tourists/travelers tend to stay in the "Old Town" (Sultanahmet) or the newer European side, near Taksim Square. Although the options in either of these locations are more plentiful, I wasn't too impressed by the price for the value I would be getting. Furthermore, I enjoy walking so I don't mind the occasional extra walk and taking the public transit in between my sightseeing.
Bankerhan Hotel: Amenities & What's Around
The hotel offers 24-hour reception, complimentary water bottles for your first night, toiletries, a minibar, a safe and can arrange transfers/taxi's at the front desk or during booking. Breakfast is available for an additional €10 per day although passing by it for 3 days, it didn't look very impressive for the price, and there are tons of street food vendors/juice stands/cafe's and coffee shops nearby that costs far less than €10. There are 2 Mipro Jet grocery stores, one a 1-minute walk, another, about 5-minute walk from the hotel.
Location & Public Transit
Bankerhan Hotel is conveniently located about 5 minutes' walk away from Galata Towers which offers the famous panoramic postcard view of Istanbul that you've probably seen on Lonely Planet or Discovery Channel.
Tram line 1 (T1) is located about 600m or a 5-minute walk; there are a number of banks / ATMs nearby so it's easy and convenient to withdraw cash. If you're taking the tram, T1 goes to all the major tourist sites in Sultanahmet (Hagia Sofia, Topkapi Palace, Grand Bazaar, Blue Mosque, Spice Market, Galata Tower/Galata Bridge). The sites are also walkable distance from each other, but in case you are travelling with children, or prefer to save the walking, having a tram so accessible is helpful.
I don't really recommend taxis in this area just because the traffic is atrocious. You will likely be sitting in traffic much longer than it actually takes to travel on the tram or to walk.
I found Karakoy/Beyoglu area had a better balance of locals and tourists, so I felt much safer than being in a totally tourist-heavy area which often make me wary of the restaurants (will it be overpriced?) and the ATMs (has it been tampered with?) while still being able to see how the day-to-day unfolds here.
Bankerhan Hotel: The Deluxe Room
I had the double deluxe room on the second floor, and it overlooked the one-way street. There's no view from the hotel but the location is nice and quiet, ensuring a good night's sleep after all that walking and visiting museums all day. The bathroom is very small and there's really no counter-space – something to consider if you're travelling as a couple. The rooms are also on the smaller side, but you do get used to it after a while.
The bed is super comfy and the blankets were just perfect for a good night's sleep. I love the rainhead showers (I have a thing for rainhead showers and get stupidly excited about them). The TV has plenty of English channels so if you get bored in the evening. The hotel is quite new and has a really modern design so it's all very hip, boutique-like and has that high-end vibe despite the price tag.
The hotel's location, and having a room tucked away meant that I had a very relaxing stay, and very good night's sleep. I enjoyed the ridiculously comfortable bed so much so that I regretted leaving so much! The bathroom is tiny, but if you're not spending much time at the hotel, it's not a deal-breaker.
Bankerhan Hotel – The Not So Good
I booked a 1-way transfer from the Ataturk Airport (IST) for €30 (yes, way overpriced for what it was) but discovered it is a service that gets outsourced. The worst part was that there were so much confusion about my pickup that i ended up being stranded at the airport for 2 hours, after arriving at 3:30AM (Fun, I know). Keep in mind, the Ataturk Airport doesn't have free wifi so I had to buy a SIM card and call the front desk to figure out what the hell was happening.
After I got to the hotel, they compensated the delay/confusion by checking me early (at 6AM, 8 hours early) and I was able to check out 2 hours later with no additional fee.
I wished I had known how cheap it was to book a taxi instead of the transfer. The one-way taxi fee to go to the airport was only TL70 (€9) and it arrived promptly too.
The area around Bankerhan Hotel is very steep and hilly so be prepared to do a bit of a hike up and down.
Barring the poor experience I had after landing, I loved Bankerhan Hotel for a brief stay in Istanbul. Given its proximity to the tram line and inexpensive food options, it's a hotel that really gives a great bang for your bucks. The hotel was quiet despite the fact that it was booked almost to full capacity.
​
Have you been to Istanbul before?