Memories can fade as you mature into old age; however, the scent of perfume will leave a permanent and non-fading mark in your mind. Tom Ford Black Orchid has such a divine fragrance that isn't specific to age. Black Orchid symbolizes power, beauty, and luxury, and this perfume encapsulates all of that with just a few sprites.
Product Image
Product Name
Tom Ford Black Orchid By Tom Ford For Women. Eau De Parfum Spray 3.4-Ounces
Product Image
Product Name
Tom Ford Black Orchid By Tom Ford For Women. Eau De Parfum Spray 3.4-Ounces
It lets you feel empowered and confident wherever you go because you know you smell like euphoric gardens. Let us discuss in detail how and when Tom Ford Black Orchid came into being and what it smells like.
Tom Ford Black Orchid Perfume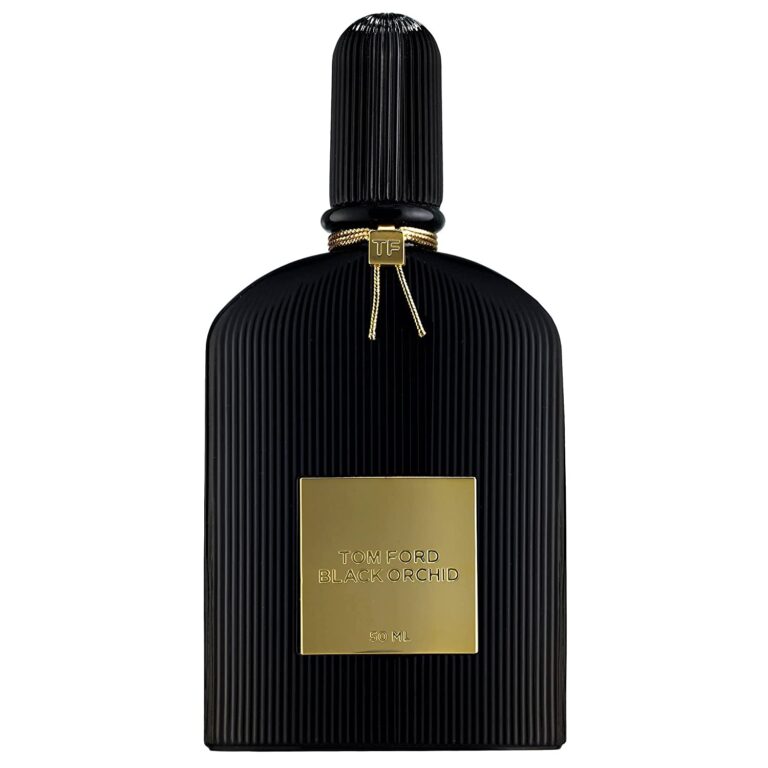 Black Orchid was launched back in 2006 by Tom Ford; it isn't just a perfume; there are a lot of meanings and connotations associated with this perfume. Black Orchid is a bewildering species of orchids that stands for power, mystery, beauty, and luxury.
Tom Ford's Black Orchid is specifically made for the powerhouse women who know how to lead. You will leave a permanent mark on your followers when you wear this perfume which will stay with them forever. The scent of this perfume will forever remind them of your presence whenever they get to inhale its scent.
Black Orchid is a brainchild of Tom Ford which is a luxury company created by Thomas Carlyle Ford. He is a famous fashion designer, and filmmaker and all of his products are noteworthy. This perfume is formulated by Givaudan which is a Swiss multinational company that creates fragrances, tastes, and other cosmetics.
Their perfumes are bought globally and are very popular. Black Orchid is their flagship perfume made in collaboration with Tom Ford.
How Does The Bottle Looks Like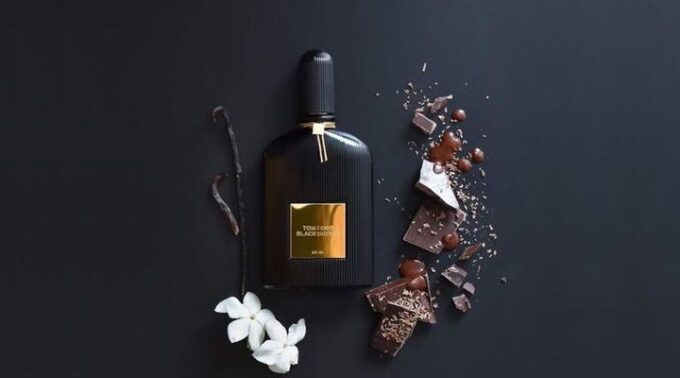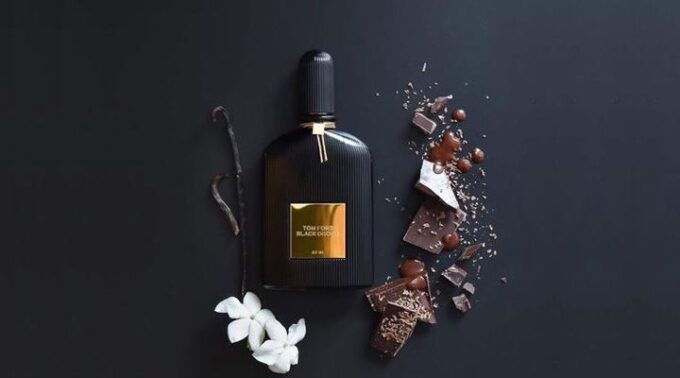 The theme of the perfume goes well with the name. The perfume comes in a black glass bottle with a thin, ridged texture on it. Such texture allows for a better grip. Other than that, it has a golden squarish nameplate on it, which tells you the company's name, the quantity, and the fragrance type.
The bottle itself looks exceptionally classy, even from afar. You can get this perfume in 50ml and 100ml bottles.
Notes
Coming to the main part of Tom Ford's Black Orchid review, it is an amber fragrance with floral hints, which means it has a blend of swede, a warm powdery scent that should be the main characteristic of a powerful woman.
The top notes of this perfume are black currant, ylang-ylang, truffle, gardenia, bergamot, jasmine, Amalfi lemon, and mandarin.
The middle notes consist of gardenia, orchid, spices, Ylang-ylang, jasmine, fruits, and lotus. Lastly, the bottom notes consist of Amber, Sandalwood, white musk, Vetiver, Mexican chocolate, patchouli, incense, and Vanille. All of these notes combine together to bring about a beautiful, everlasting, luxury scent that will leave you powerful and confident.
FAQs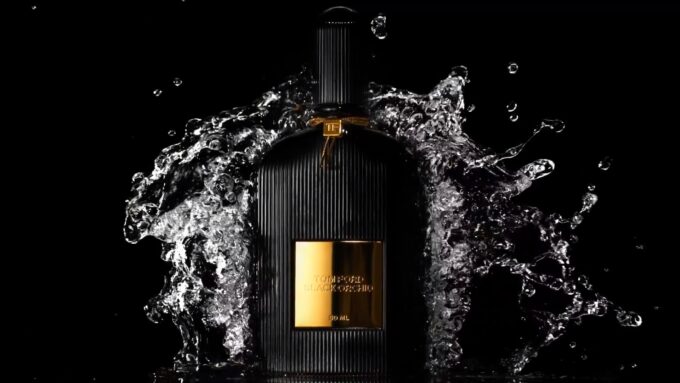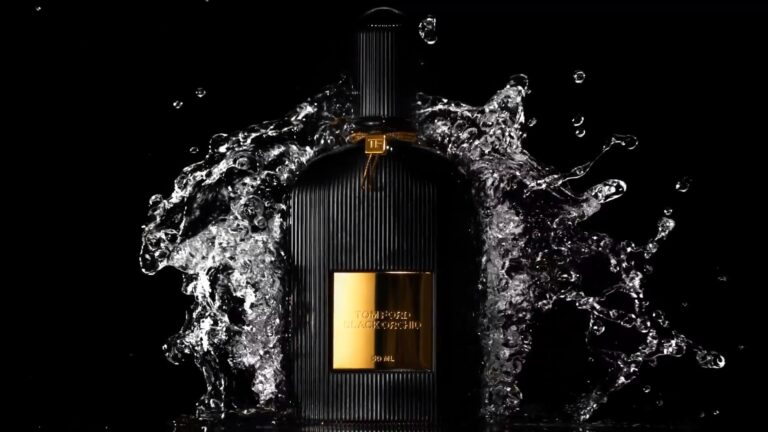 Is Black Orchid by Tom Ford expensive perfume?
Black Orchid perfume is owned by the famous designer and filmmaker Thomas Carlyle Ford and is formulated by the worldwide famous multinational company Givaudan. This perfume is created keeping many things in mind, such as beauty, fame, luxury, power, and love.
It is created with great care and precision with 100 percent original and top-quality ingredients to make it a long-lasting perfume. Since it is a luxury perfume, therefore it would be a bit over the budget. The design of the bottle speaks for itself, and the scent of this perfume is worth it.
Is Tom Ford Balck orchid for women only?
Black Orchid has two variations; one is for women and one for men. Both perfumes have the same thought process behind them. That is feeling confident, elegant, and loved. Black Orchid for men and women leaves a never fading scent when a person wearing it passes by, which lingers there for hours. Even if the person leaves, they will leave their impression behind.
Who Formulated Tom Ford's Black Orchid?
As we have discussed earlier, this perfume is the brainchild of Thomas Carlyle Ford, who is a famous fashion designer and a filmmaker. However, it is formulated by the famous Givaudan company who makes the best scents using top-quality ingredients.
Besides that, Givaudan also makes cosmetics and other beauty products famous globally for their effectiveness and high quality.
Final Thoughts
In a nutshell, a beautiful scent isn't just pleasing to the smell buds, but it also accentuates your personality and elevates your confidence in yourself. Tom Ford's Black Orchid is the scent that makes you feel beautiful and allows you to love yourself and to be loved.
It is the leader's scent that leaves a never-fading mark in the hearts and minds of their followers. This scent is created after a lot of thought processes with great precision and ultimate care. Once you have tested this perfume, you are never going away from it.
Check also these Tom Ford perfumes that are available on Amazon:
Tom Ford Orchid Soleil Eau de Parfum, 1.7 Ounce
the new scent captures the seductive warmth
A radiant and sensual force of nature
Introducing the solar side of the elusive Tom Ford Orchid.
The package dimension of the product is 3.6cmL x 7.2cmW x 15cmH
Sale
Sale
Sale
Tom Ford Ombre Leather, 3.4 Ounce
Launched by the design house of Tom Ford
Released in the year of 2018
Fragrance notes: jasmine, leather, patchouli, white moss, and amber
Item weight: 3.4 ounces
Sale
Tom Ford Noir Pour Femme Eau De Parfum, 3.4 Ounce,Black
Capturing the feminine play of exposure and intimacy
Tom Ford Noir Pour Femme Eau De Parfum
Noir Pour Femme evokes the twin facets of this woman.
Tom Ford Noir Pour Femme Captures The Fascinating Paradox Of The Tom Ford Woman In A Daring Floral Oriental Fragrance That Is Both Extravagant And...
Sale
Sale
Tom Ford Lost Cherry Unisex EDP Spray 1.7 oz
Launched by design house of tom ford in year 2018
This has sour cherry, almond and liquor
This has rose, jasmine sambac, tonka bean and vanilla
This has peru balsam, cedar, cloves, vetiver and patchouli
This is a amber floral fragrance.
Sale
Tom Ford Eau de Soleil Blanc Spray, 1.7 Ounce
Launched by the design house of tom ford
This oriental floral fragrance has a blend of bitter orange, bergamot, petit grain, caraway, pink pepper, pistachio, citron, enroll, Tunisian orange...
It is recommended for daily wear.
Country of origin is United States