Do you always take the risk of testing the new and fresh fragrances of the perfumes? Or do you prefer smelling like your grandmother and love spending money on old, classic, vintage perfumes?
Many of the vintage perfumes have been used by our parents and their parents, with which we develop an emotional attachment. And while knowing the perfume which they used, many of us search for the same product or the products almost similar to them.
Our Pick
Good Choice
Don't Miss
Also Conisder
Nina Ricci L'air du Temps for Women 3.3 oz Eau de Toilette Spray
Youth Dew by Estee Lauder for Women - 2.25 Ounce EDP Spray
Guerlain Shalimar Eau De Parfum Spray for Women, 3 Ounce
Cacharel Anais Anais Eau de Toilette Spray Perfume for Women, 3.4. Fl. Oz.
Our Pick
Nina Ricci L'air du Temps for Women 3.3 oz Eau de Toilette Spray
Good Choice
Youth Dew by Estee Lauder for Women - 2.25 Ounce EDP Spray
Don't Miss
Guerlain Shalimar Eau De Parfum Spray for Women, 3 Ounce
Also Conisder
Cacharel Anais Anais Eau de Toilette Spray Perfume for Women, 3.4. Fl. Oz.
When you develop the taste of some specific vintage perfume, you want it at any cost, and it may become the signature one for you for many upcoming years.
While searching for products similar to the one you are demanding may end up in disappointment.
To avoid this disappointment, we are selecting, researching, and analyzing the five best classical, vintage perfumes for you to make sure you can get the product or at least the product similar to your choice.
Best Vintage Scents for Woman
These five vintage perfumes are almost similar to those classical and old fragrances you have been fond of. Here is the list of the five best vintage perfumes to give you the personality your grandparents carry because of the fragrances they wear.
1. L'air du Temps By Nina Ricci Eau De Toilette – 70s Perfume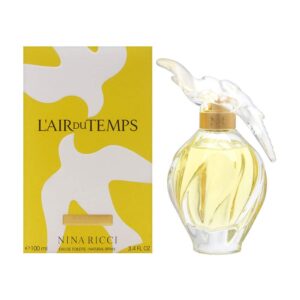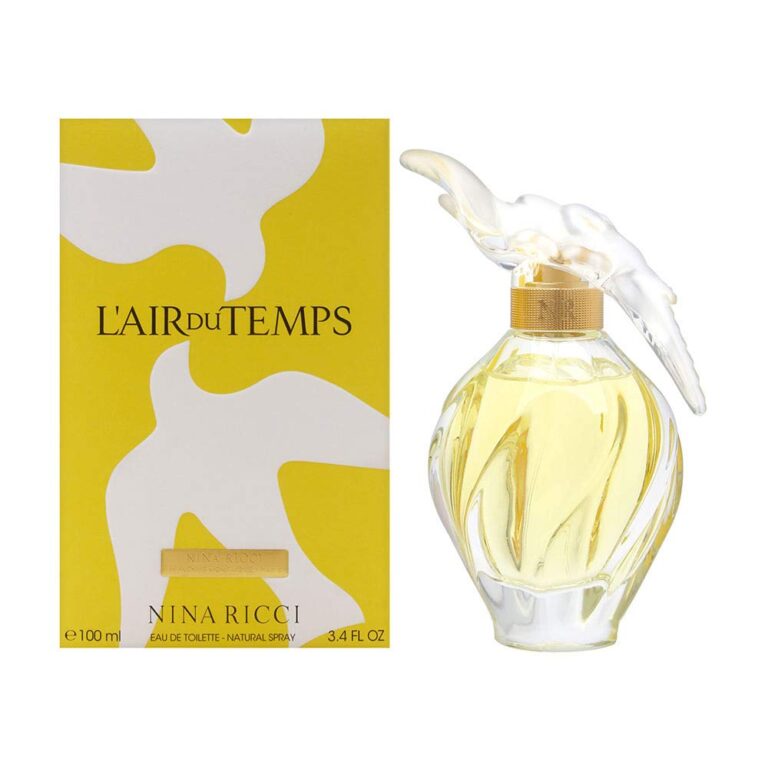 The original year of the release of this L'air du Temps By Nina Ricci Eau De Toilette was soon after World War 2 in 1948. It was made and packed inside the dove-shaped bottle, ensuring peace to the world. It was released as a celebration of the ending of the world's largest global war, which took the lives of about 3% of the world's total population at that time.
The design of the bottle and perfume's fragrance both are specifically designed for ensuring peace and love towards humanity. Variability in all three notes makes the perfume more unique and still in high demand.
The peach, Carnation, and neroli in combination with floral particles are present in the top notes. This sweet combination, in coordination with spicy rosemary and cloves heart notes, gives us the best fresh and peaceful fragrance.
Don't worry about anything and deeply feel the feelings you will get after wearing this vintage perfume. It consists of the cedarwood, sandalwood, and Amber combination in its base notes. All three of these notes are combined to make you feel super calm and peaceful as soon as you wear them until you take them off.
Pros
Peaceful fragrance
Unique combination
Beautiful representation
Cons
No consistency in quality
L'air du Temps By Nina Ricci Eau De Toilette, this perfume ensures you are at peace by wearing it. It is a unique combination of different types of notes with beautiful representation. Furthermore, the reason for the creation of this perfume is unique, making it more widespread.
2. Youth Dew By Estee Lauder Eau De Parfum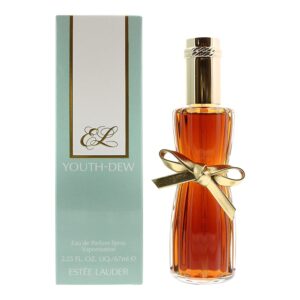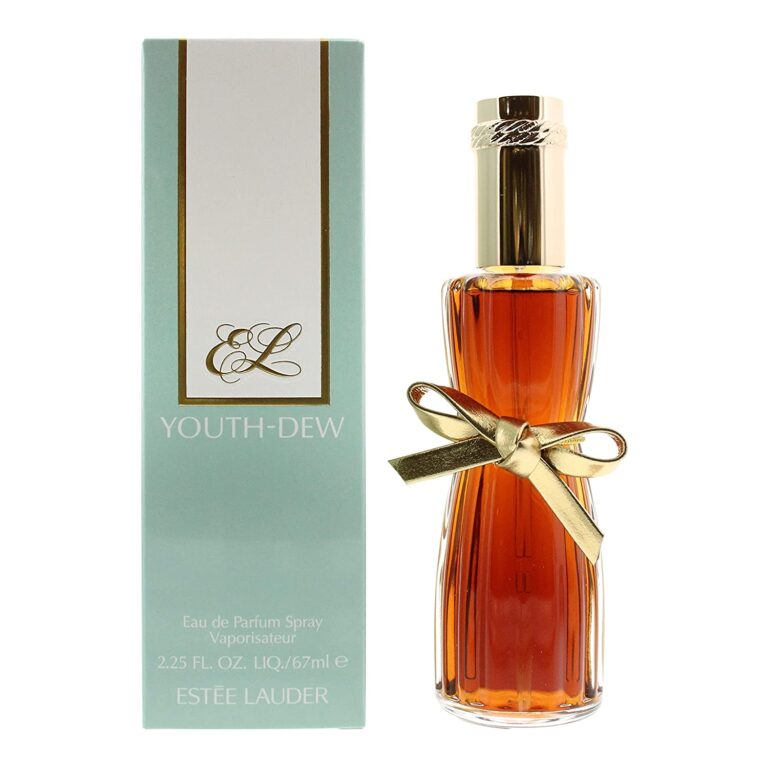 This is the second-best product among vintage perfumes, ensuring the perfect feel of an old elegant, and stylish lady around you. It was initially designed and created in the year 1953 with overall a classical Oriental and spicy fragrance.
It's been more than 50 years, and this product is still in the same demand as it was in 1953. The perfect feel of romance and love you get as soon as you wear Youth Dew By Estee Lauder Eau De Parfum is matchless.
The rich and sharp captivating fragrances in all three notes combine to give the best classical product for you. The combination of spicy base notes, which includes sharp spices and the antique blend of woods in opulent floral particles, helps you create the best possible product. These, in combination with the bergamot peach and top lavender notes, ensure a fresh and warm classical feel.
The availability of multiple floral fragrances, including rose, cinnamon, orchid, lily of the valley, and ylang-ylang in co-creation with vanilla, oakmoss, and Amber, gives you attractive and captivating base notes.
Explicitly made to increase the confidence and youthfulness with sensual and romantic feel in women. This oriental fragrance is ideal for evening or night application purposes.
Pros
Increase freshness
Best for evening
Affordable
Cons
No consistency in fragrance type
Youth Dew By Estee Lauder Eau De Parfum is ideal as a charming and mesmerizing fragrance for women to wear at night. It adds to the beauty and appealing character of the women. If you want to feel the smell of your grandmother, go with the selection of this product simply without thinking twice.
3. American Eagle AEO Vintage Perfume for Women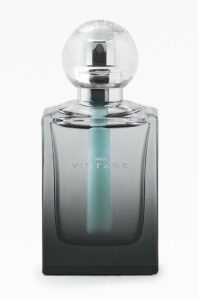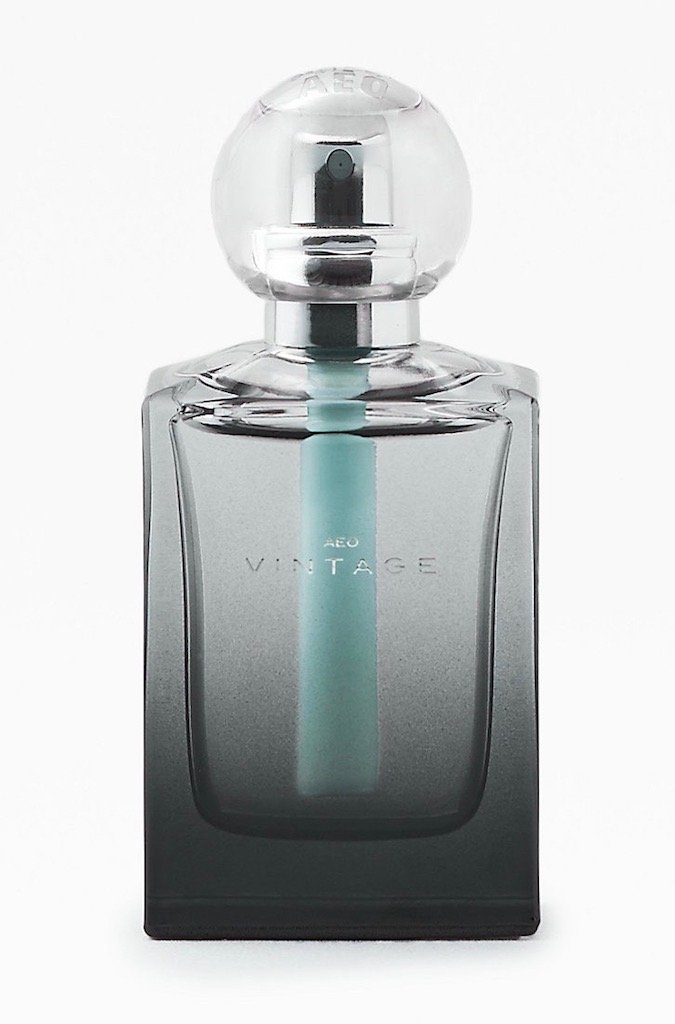 American Eagle AEO Vintage Perfume for Women is designed explicitly for the use of women. Making you feel more attractive and charming in front of the group you are standing. Mandarin's orange and green apple middle notes are combined with more fruits and floral fragrances to enhance the charm of your personality.
The mango middle notes present in this fragrance add to the sweetness of the aroma of the perfume. The middle notes and top notes both are unique and contain many different types of fragrances in themselves. When combined, creates a luxurious scent, that will take you directly into the depth of satisfaction and relaxation.
The base notes involved in the making of this American Eagle AEO Vintage Perfume for Women are whitewood, musk, and paralin. All three of these base notes, when combined with the middle notes and top notes, create some sweet and gentle aroma. The fruity and floral combination in perfumes creates a fragrance on which you will not compromise again.
Pros
Both fruity and floral notes
Attractive packaging
Affordable
This is another vintage perfume that you can get at an affordable price, but for this, you have to do proper research as this product is not readily available. Moreover, the combination of fruits and floral notes makes it unique and mesmerizing for the user. The white wood and musk touch is another addition to these floral and fruity touches.
4. Shalimar By Guerlain Eau De Parfum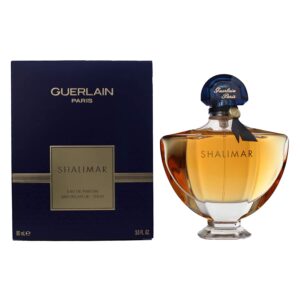 The history of the development of this perfume is unique and adorable. It was developed by Jacques Guerlain in 1925. The history of this perfume lies around the topic of Shahjahan and Mumtaz's romantic love story. This is what the name of the perfume describes too.
It has been called Shalimar because of the gardens created by Shahjahan for his wife to visit and enjoy. Citrus fruits, specifically orange and lemon, are used in the top notes to make the fragrance sweet and sour. Additionally, the blend of cedar, mandarin, and bergamot in these top notes with citrus flavor addition gives you a magical scent.
Fruitful touch in the heart notes of this fragrance mainly features Jasmine, iris, rose, vetiver, and patchouli. All of these fragrances and top notes, when absorbed into each other, create a more magical and mesmerizing product. The story behind the creation of Shalimar By Guerlain Eau De Parfum itself is enough for you to buy the perfume.
Pros
The unique combination of all notes
High-quality construction
Natural flavoring
This is the oldest perfume among all we have selected in our article. It has been 96 years since the first manufacturing of this fragrance. The name of the perfume Shalimar and the story behind its creation makes it more appealing and attractive.
5. Anais Anais L'original By Cacharel Eau De Toilette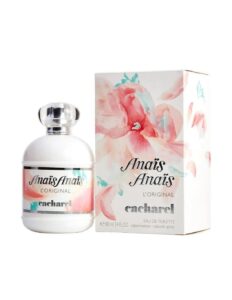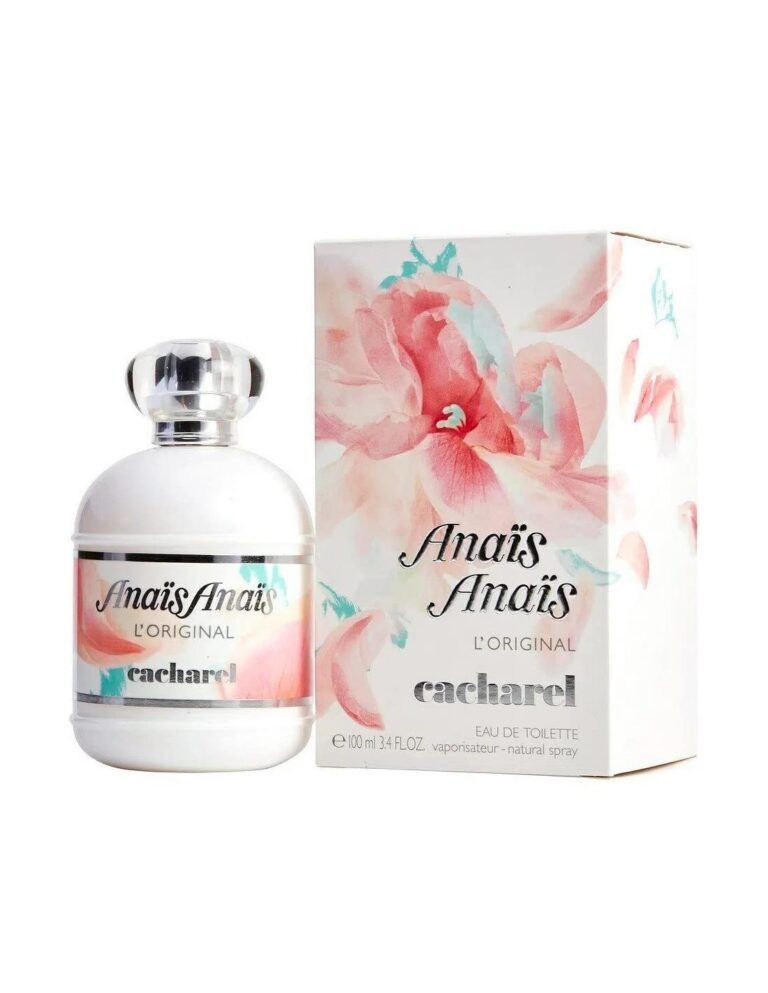 This is the unique fragrance on our list and the most elegant one with a mixture of more than 300 notes. This is a highly unique and universal scent used in many countries and popular among many people. From the top to the base note, this perfume has been designed with classical and most famous ingredients to create the best product.
You will fall in love with this perfume as soon as you wear it for the first time. The top note includes the best mixture and combination of galbanum, honeysuckle, and black currant, responsible for adding life to your personality and charm.
It will not be wrong to claim that the heart notes present in this perfume contain a full bouquet of versatile flowers. This includes a lily of the valley, jasmine, and hyacinth.
Furthermore, the best notes contain the soothing and calm sandalwood, musks, and moss blend, giving rise to the sensual fragrance present in the perfume. This is the most unique and floral scent, which enhances feminine beauty, inspiration, and confidence. The floral touch will make you feel that you are freshly cutting various types of flowers.
Pros
Pure and fresh
Increase charm and confidence
More than 300 notes
This is a perfect perfume for women who love to experience freshness and flowers fragrances all around them. It is composed of more than 300 notes containing various types of flowers, fruits, and spices. Furthermore, the confidence and beauty it provides you will force you to repurchase it.
Guide To Pick The Best Vintage Perfumes
We are elaborating on the best possible way of selecting the best Vintage Perfumes for you with the best specifications present in them.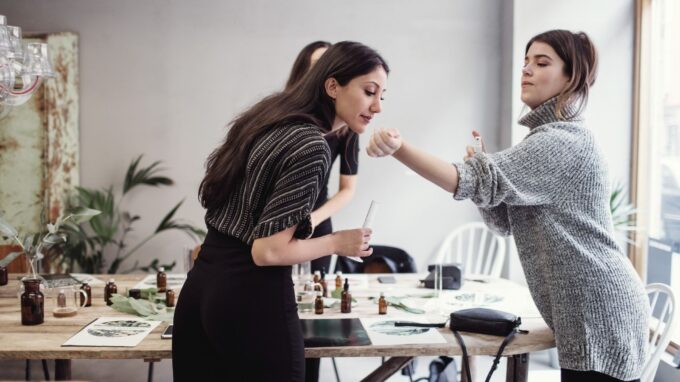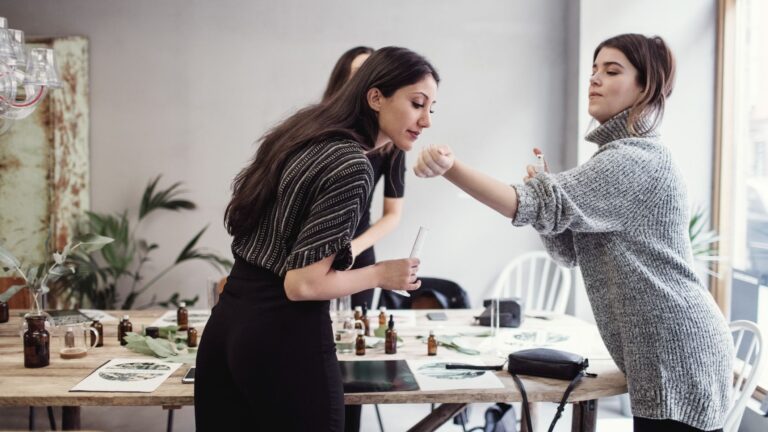 Storage
Before finalizing the vintage perfumes, I would recommend you to ask some questions from the sellers. Initiate with the storage question for the perfume. Ask about where the perfume was placed and either it came in contact with the direct sunlight or not. Make sure to get the proper answer before any final selection.
This is very important for the quality of the vintage perfume because light has always been on the negative side and against perfumes. This is an essential factor that predicts whether the perfume can be bought or not. If you are being told that the perfume has always been in a dark environment, then go for it; otherwise, leave.
Proper Sealing of Bottles
Original boxes are the best place in keeping the perfume fresh forever. These original bottles are always filled, ensuring that the product has never been opened and never came in contact with the air. It means your product is the same as the company that created it.
Check for the proper sealing of the bottle to ensure your bottle is never used or opened in any circumstances. This also blocks the path of light, chemicals, and germs to enter the portal in any way. Check for the seal properly and look for the transparent membrane used to seal the bottle and stopper together.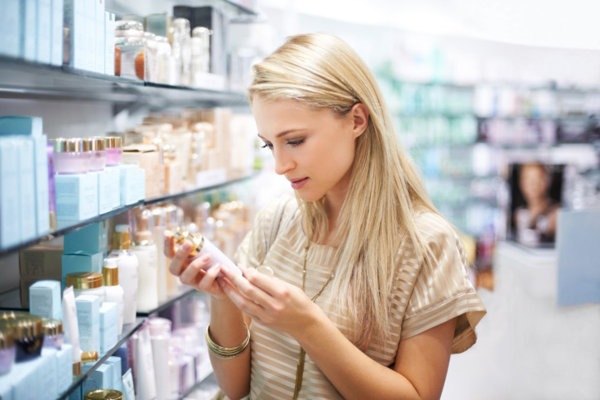 Types of Bottles
There are different types of perfume bottles, and the application of each of them is different. When looking for the best vintage perfumes, this is a crucial aspect to look upon and pay attention to. There are spray atomizers, miniatures, and rollerball bottles.
If you are willing to get the best, the freshest, and sealed vintage perfume, I will recommend you to kindly go with those perfumes which are available in spray atomizer bottles. These are famous for their seal perfection and blocking the path of light in air or germs to enter the bottle in any way.
Alternatively, when it comes to rollerball bottles, these are worthy of buying, only if they are not opened in any way. This is because the rollerball bottles, when applied, roll onto your body and can take back the microorganisms, germs, or air particles present on the surface of your body. These are not worth buying and spending money on because of health concerns.
Miniatures are the short form of your large vintage perfume bottles. These are almost always inexpensive but contain the same thing as the last has. I prefer getting the miniatures at first, but make sure if you are getting the miniature, the bottle is sealed. Never compromise your health over your desires.
Colour
Search for the original color your decided vintage perfume has. This will help you in selecting the right product with the right color. The changes in colors of the perfumes are not a good sign and represent many different causes.
If you see the changes in colors, then look at the possible causes. But I will recommend you to avoid such vintage perfumes which have changed their color over time.
The reputation of the seller
Adaptation of the seller is an essential factor that plays a vital role in selecting the best vintage perfume. Make proper and detailed research about the sellers and companies which are selling vintage perfumes. With the best reputation, the seller or company will not compromise over their performance. You can trust them and be reliable and get the best old perfumes for you.
FAQs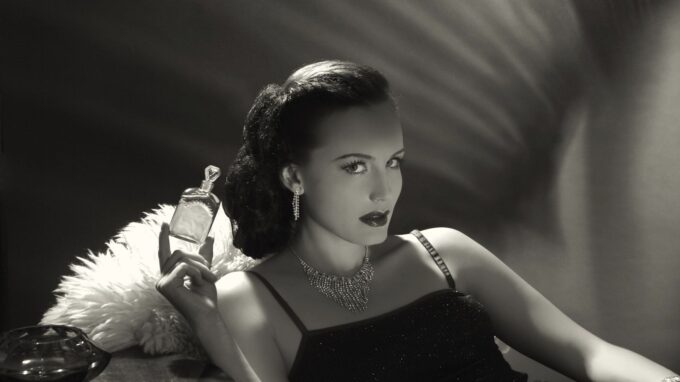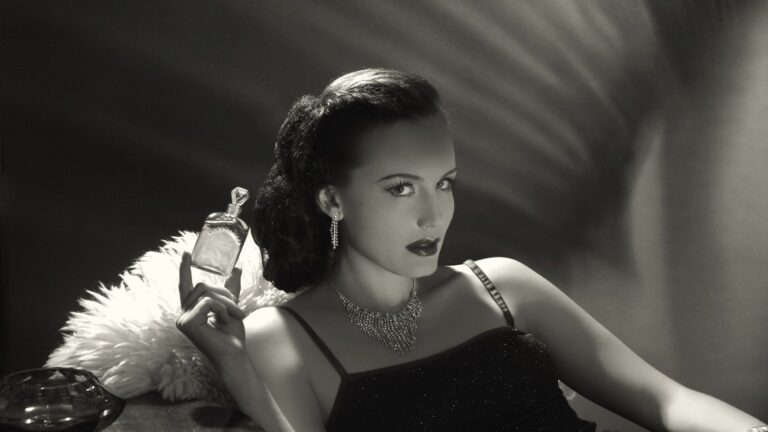 Do people buy vintage perfumes?
Some of the people still love to buy the vintage perfumes which their old grandparents have used. They do not worry about the cost of the struggle they have to make in search of vintage perfumes, but they love to have them by their side.
Furthermore, old vintage perfumes have taken the place of emotional and memorable attachments instead of mainly focusing on the fragrance they give.
Is vintage perfume still good?
Yes, but it depends upon the choice of the user. Some users prefer vintage perfumes because of the attachments with the smell as their grandparents have used them. Moreover, they do not lack in quality until you get the cheap product. They are not recognized as more or less safer but are said to be the safe perfume as much as other general perfumes are.
Do old perfumes lose their scent?
The shelf life of the perfumes has been noticed to be somewhere in between 3 to 5 years. And we calculate these 3 to 5 years from the date of manufacturing. If you want to increase the shelf life of your perfumes, you can go by ensuring proper care and attention in storing your perfume adequately.
Final Thoughts
All the necessary information has been packed up in this article with the details you want to know about the vintage perfumes. Among many best and classical vintage perfumes, we have selected the top 5 products to make your search more accessible and convenient.
You can either get one product or all 5 of them to ensure you get an outstanding collection of vintage perfumes. Moreover, we have covered the features which one should pay attention to while buying the old perfumes.
As a researcher and reviewer of vintage perfumes, I would suggest you buy,
Check these Vintage Perfumes that are available on Amazon:
Kenneth Cole Vintage Black Eau de Toilette Spray Cologne for Men, 3.4 Fl. Oz.
Vintage Black is a fragrance for a self-confident man - a metropolis
It is a combination of fresh notes of green lime, dewy greenery, pink grapefruit, white pepper, lavender, dry oak wood, sandalwood and tequila accords
The fragrance is available in a dark flacon as 100ml edt
Fragrance introduced in 2009 by Kenneth Cole
Designed for men
Nicole Miller NY Legends – Vintage Flower – Eau De Parfum Spray for Women – Sweet, Floral &...
NICOLE MILLER VINTAGE FLOWER: Part of the Nicole Miller Legends fragrance collection, Vintage Flower is a fresh and floral scent for women. The sweet...
SCENT PROFILE: The fragrance spray's Top Notes are Apple Blossom, Plum, and Lemon, Middle Notes are Jasmine, Water Lily, and Rose, and Base Notes...
FRAGRANCE SPRAY: Our women's scent should be applied directly to the pulse points of your body. Spray the fragrance on the wrists and at the bottom...
ATOMIZER BOTTLE: The iconic fragrance for women is supplied in a chic and original cylinder bottle with black cap and NY fragrance insignia that looks...
NICOLE MILLER FRAGRANCES: From the signature fragrance collection of the iconic designer, Nicole Miller's sensational and timeless original scents...
Sale
Emeraude Eau de Cologne Spray, Vegan Formula, Perfume, Refreshing Sophisticated Scent, 2.5oz
EMERAUDE: Wear Emeraude Eau de Cologne Spray for a scent that's both smooth and invigorating.
FRESH SCENTS: Energizing top notes of orange, bergamot, and lemon.
SOOTHING HEART NOTES: Smooth middle flower notes of jasmine, ylang-ylang, rose, and Brazilian rosewood.
VIBRANT FOUNDATION: Warm base notes of amber, sandalwood, patchouli, opoponax, benzoin, and vanilla.
FORMAL OR CASUAL: An ideal fragrance for special occasions and everyday wear
Guerlain Shalimar for Women Eau de Cologne Spray, 2.5 Ounce
Packaging for this product may vary from that shown in the image above
This item is not for sale in Catalina Island
Calabrian cocktail then gives way to a heart of freesia, jasmine petal and rose, brought together like a bouquet of freshly-cut flowers
H&D Vintage Magical Violet Refillable Mini Empty Crystal Perfume Bottle Handmade Home Decor Lady...
Made by H&D CRYSTAL from China. Unique flowers design.Material:Glass & metal, Capacity:8ml, a small and easy to carry bottle.
Totally handmade,so each crystal empty perfume bottle will have a little difference.So unique and elegant, this vintage crystal perfum bottle for...
Magical violet Heart Shaped Glass Bottle.Fill this exquisite vintage crystal glass empty perfume bottle to showcase a favorite fragrance on your...
Greet Gift for women,elegant decoration for your desk bathroom,Great idea to fulfill perfume and Essential oil,
If this perfume bottle has any product problem, do feel free to let us know, resend or refund can be solved asap.
Topxome 100ml Clear Crystal Vintage Style Perfume Bottle Gold Long Spray Tassels Atomizer Pump...
Material:Glass
Size (approximately): 11 cm (height), 17 cm (length)
Airbag perfume bottle is a relatively new product, the air bag supporting the perfume bottle, with only a twist to make the spray nozzle on the...
Airbags on the bottle can be decorated with beautiful, easy to use, fashionable.
Perfume bottle is exquisite workmanship, exquisite production, fashionable and originality, with Chinese characteristics, technology and painting,...