For me, coconut is something that I cannot live without. From my dining table to my dressing table, coconut is everywhere around. Raw coconut is my favorite delight; I love to drink coconut water, coconut oil is the base of my favorite moisturizer and whatnot.
Best Choice
Good Choice
Don't Miss
Also Consider
MANCERA Eau De Parfum Spray, Coco Vanille, 4 Fl Oz
Tom Ford Eau de Soleil Blanc Spray, 3.4 Ounce, Eau de Toilette Spray
Versace Crystal Noir by Versace for Women - 3 Fl Oz EDT Spray
Maison Martin Margiela Replica Beach Walk, Eau De Toilette, Sunkissed Salty Skin, 3.4 Fl Oz
Best Choice
MANCERA Eau De Parfum Spray, Coco Vanille, 4 Fl Oz
Good Choice
Tom Ford Eau de Soleil Blanc Spray, 3.4 Ounce, Eau de Toilette Spray
Don't Miss
Versace Crystal Noir by Versace for Women - 3 Fl Oz EDT Spray
Also Consider
Maison Martin Margiela Replica Beach Walk, Eau De Toilette, Sunkissed Salty Skin, 3.4 Fl Oz
On top of the list, I love my coconut-based perfumes for every occasion, no matter what event and which place. So I am always trying to get my hands on the best coconut perfumes in the market.
A great range of coconut perfumes is present in the market at both affordable and expensive rates. They vary from milky to creamy, mild to magical, and light to strongly mesmerizing. With 83 various coconut fragrances, we played the challenging task of selecting the top five coconut scents.
After researching and analyzing, we focused mainly on how they smell, what they contain, and how long they last. Stay with us, as we have a lot more surprises for you if you are a fan of coconut fragrances around.
Best Coconut Perfumes Made To Attract Compliments
Here we compile the best smelling coconut perfumes, calming down your smelling senses and pleasing your heart.
1. Creed Virgin Island Water – Perfume That Smells Like Coconut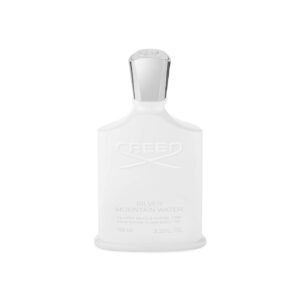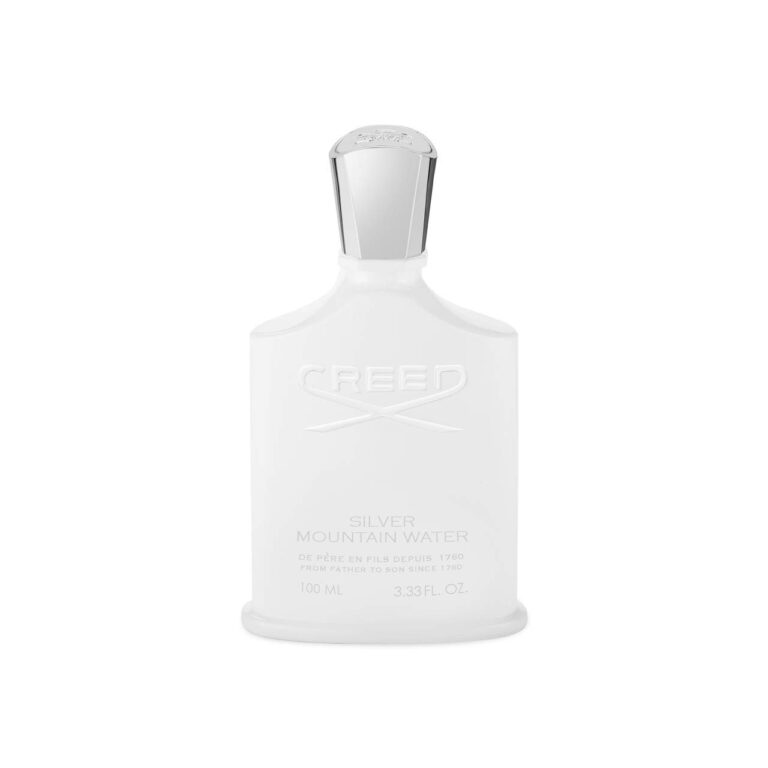 This is a perfume designed explicitly for the use of women but can be used by men too. Among the top tropical scents, the Creed Virgin Island Water is top of the list. Since 2007 this coconut smelling perfume has taken place among the most used perfumes by many famous personalities.
The perfect combination of notes that this coconut smelling perfume contains makes it high in demand. Lime extracts in combination with bergamot, mandarin, and freshly extracted coconut present in the top notes make the fragrance unique and magical. This coconut present in the top notes makes it both fresh and sweet.
Moreover, the spicy floral touch in the mid notes infused with hibiscus, ginger, ylang-ylang, and jasmine extracts make the scent more appealing. Additionally, the base notes contain a touch of sugar, rum, and musk. Many extracts are present in the perfume, but the most intense one is coconut.
Pros
Intense coconut extraction
Uni-sex
Long projection
Cons
Not long-lasting fragrance
Creed Virgin Island Water is the topmost coconut smelling perfume that is popular and used by celebrities. You can buy from the link mentioned above and can get a long projecting fragrance for you. Moreover, it contains intense extracted coconut extracts to make it smell fresh and pure.
2. Mancera Coco Vanille Eau de Parfum – Coconut Smelling Perfume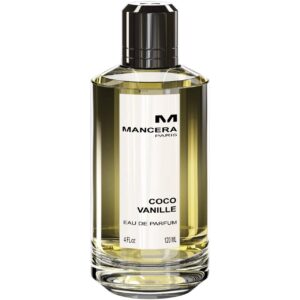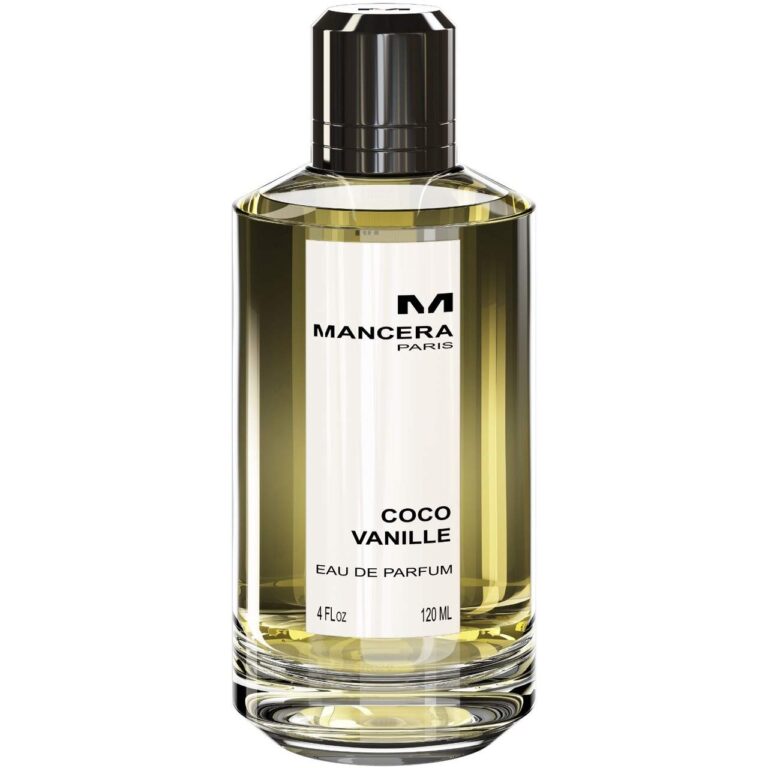 Mancera Coco Vanille is another best and highly affordable perfume that comes with excellence in quality. I recommend this because of the quality it gives to its users at such an affordable price. Although perfume offers you a unisex use, make sure to keep in mind that it also provides you with a more feminine touch. This more femininity comes because of the sweet fragrance it provides.
This coconut not only smells fresh but also will make you feel very relaxed and intensely satisfied with your surroundings. As soon as you open the bottle, you will get a sharp scent of peach and coconut. The combination present in the mid notes contains Tiare flower extracts, ylang-ylang, and Jasmine.
Whereas my favorite vanilla extracts are present in the base note with a combination of cedarwood and musk. These combinations are suitable for every skin type without creating any problems. The opening is sweeter because of the presence of both vanilla and coconut.
Pros
Smells fresh
5 hours of extended stay
Sweetness in fragrances
This perfume is renowned for its sweetness and affordable price. It contains combinations of different notes, mainly vanilla and coconut, to make you feel sweet and gentle throughout the day.
3. Tom Ford Soleil Blanc – Coconut Scented Perfume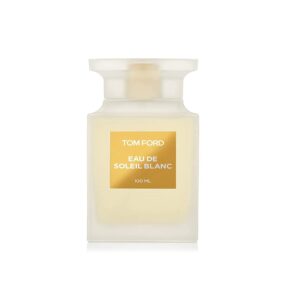 This is an Eau De Parfum which was launched in the year 2016. The reason why we have selected this perfume in our top five list is that it belongs to the Tom Ford company, which is renowned for its quality and mesmerizing fragrance. Many reviewers have reviewed that this perfume resembles beach sunscreen.
Spicy top notes including bergamot, pink pepper, pistachio, and cardamom combine to give rise to the magical fragrance. The middle notes contain Ylang-ylang, tuberose, and Jasmine, in which ylang-ylang ranges from mild to moderate and tuberose is intense in fragrance. All of these give you a pleasant fragrance to make you feel fresh.
Furthermore, amber, benzoin, and Tonka bean are present in the perfume, with our most favorite and complementary coconut extracts in the fragrance's base notes. All of the notes present in perfume are outstanding in giving a soothing and relaxing fragrance, but still, the projection is low, making it less popular.
Pros
High-intensity notes
High quality
8 hours of life on the skin
This is the third most appealing and refreshing coconut smelling perfume, making it ideal for those who love coconut like me. A mixture of high-intensity notes, when combined, gives you an appealing fragrance.
4. Versace Crystal Noir Perfume – Coconut Cologne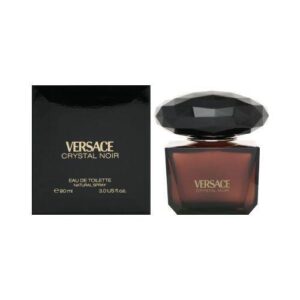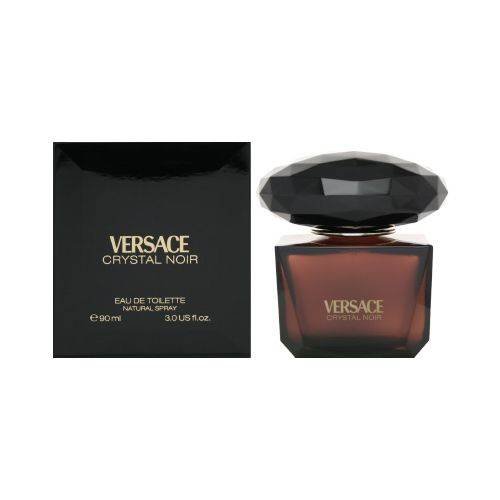 If you love the Gothic style of styling that has added coconut fragrance, I suggest you go with Versace Crystal Noir Perfume without thinking twice. Most of the women nowadays are a fan and a follower of the Gothic way of fashion and styling.
This perfume is composed of a very different and unique combination of all three notes. This is another attractive and coconut smelling perfume that keeps you fresh and active until it fades away.
Cardamom, ginger, and pepper are the top notes adding a spicy touch to the coconut flavor. This enhances and adds to the flavor of coconut. Whereas orange blossom, Gardenia, and our most favorite coconut extract are present in the fragrance's heart notes. Furthermore, in the base notes, we have musk, sandalwood, and amber in it.
All of these notes are combined to create a beautiful mesmerizing, magical fragrance around you. Adding honor and class to your personality, this perfume will force others to like you.
The Gardenia fragrance comes very sharply as soon as you open the bottle, but with time, the coconut smell takes its place and will make you feel like you are sitting with thousands of fresh coconuts around you.
Pros
Long stay
Fresh coconut smell
A unique contrast of notes
Cons
Not consistent performance
This is another best-extended stay coconut smelling perfume famous and popular for its quality and contrast of notes. Moreover, the perfume consists of very freshly cut extracts from the coconut, making it more refreshing and soothing.
5. Beach Walk Replica – Best Coconut Fragrance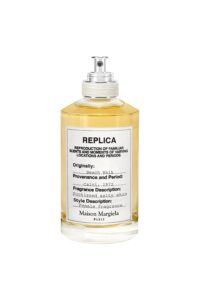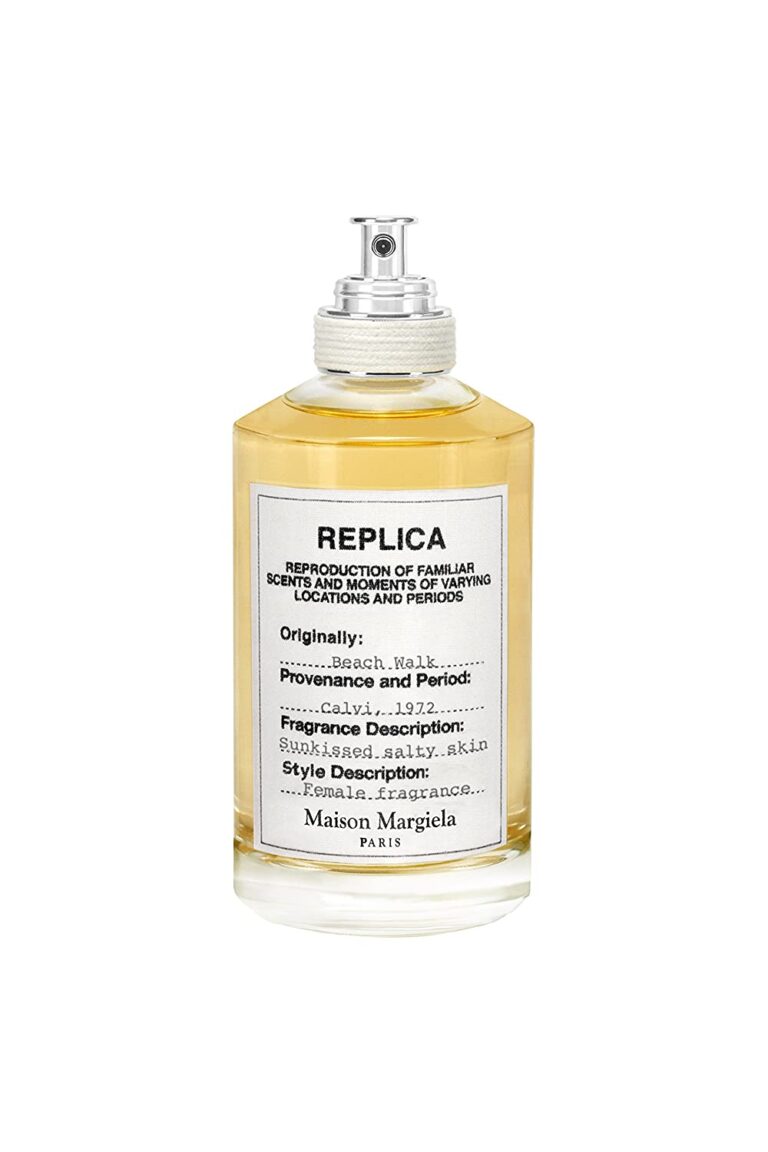 It is the simplest and another best coconut smelling perfume which was released in the year 2010. With floral notes and extracts present in it, it gives you the fresh and warm feeling of coconut smell. The beautiful and unique combination makes the fragrance independent and sweet.
The opening of the bottle will let you feel lemon, bergamot, and pepper fragrances. These are the top notes available in the perfume. Whereas, Ylang-ylang and heliotrope are the mid-notes present in the perfume in addition to pure coconut extracts. The fragrance of the perfume resembles a costly sunscreen and will make you feel like you are in some salon.
This is not a loud perfume and will not create any sharp smell which will make you feel dominant. It is ideal for those who love to wear warm and soft fragrances without being the center of attention due to a sharp smell. Moreover, the smell resembles a regular hand wash or a body cream.
Pros
3 hours stay
Readily available
Warm and soft
This is our fifth best coconut smelling perfume with three hours long stay. It is warm and soft and not loud, providing you with a smooth fragrance to spread around. This perfume feels smooth and smells fine.
Buying Guide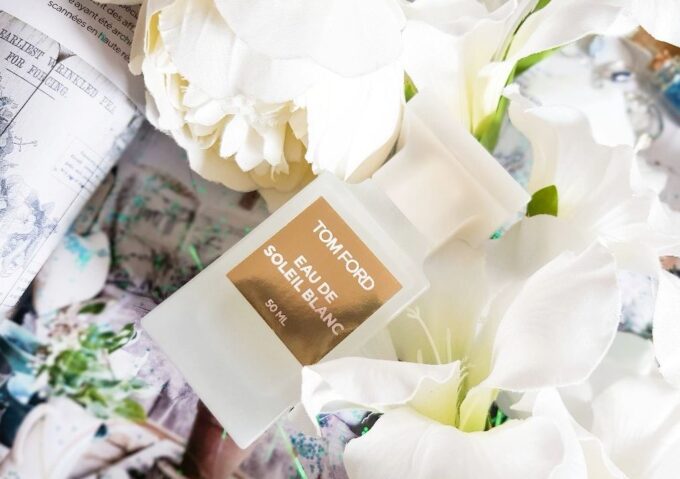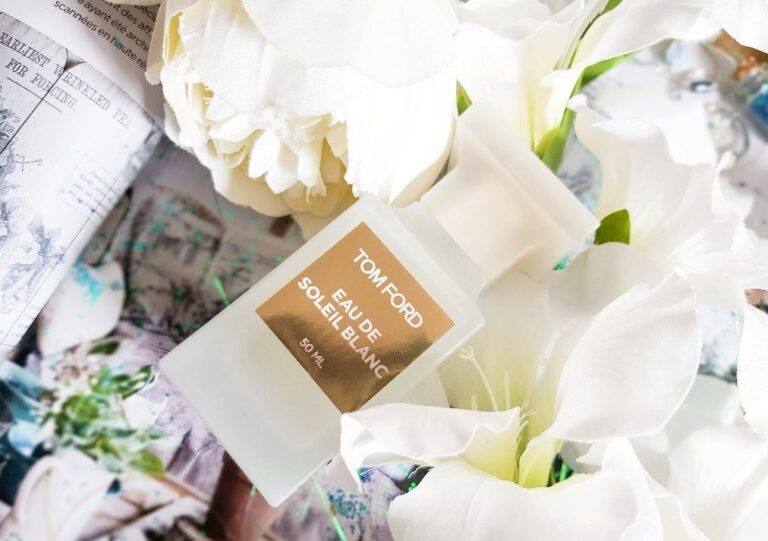 Here is the list of specifications and characteristics you should keep in mind while buying coconut smelling perfumes.
Notes
Notes are the essential parts that join together to create a fragrance of your choice. It would help if you focus on the notes available in your selected perfume. There are three basic kinds of notes: top notes, middle notes, which are also called heart notes, and base notes.
Check for the notes in your coconut smelling perfume to see what combination and ingredients your perfume is providing you. Coconut smelling perfumes must have coconut extracts in them.
Stay of Fragrance
Check for how long your perfume can stay on your body. Make sure to select the perfume which has an extended stay. Different types of fragrances stay differently on your body. Some stay for a long time, and some fade away in a shorter time. Keep in mind for what purpose you are purchasing the perfume so you would be able to select the best one according to the need.
Oil Concentration
Before purchasing the perfume, make sure to check the oil concentration present in the fragrance. This oil concentration depicts the stay of fragrance on your body. Select the one who stays the most and will keep you smelling good for a longer time. Ask yourself when and where you will wear this perfume and select the concentration level according to that.
FAQs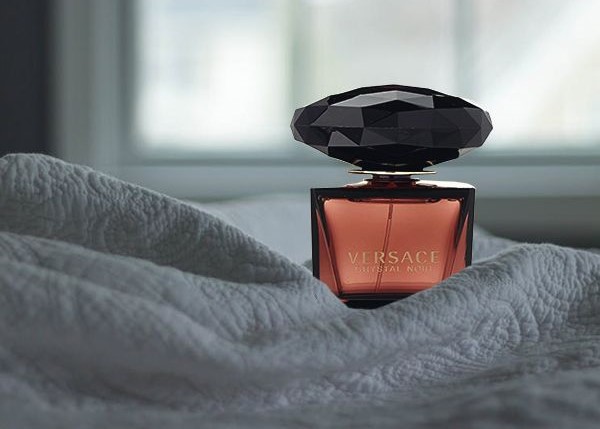 Are coconut perfumes long-lasting?
There are many different varieties of coconut perfumes available in the market. Some of them are long-lasting, and some are not. Some coconut perfumes stay longer on your body and some fade away within an hour. Staying power depends upon the oil concentration present in the perfume.
Is coconut a good perfume scent?
Coconut itself is a refreshing and very soothing fragrance. These coconut perfumes make you feel rich and warm with an additional class and style to your personality. Most of the time, coconut perfumes are liked by women. Moreover, many of the famous personalities have seen selecting coconut perfumes as their signature fragrance.
How do you make coconut perfume?
This method is a simple DIY method. Put freshly extracted coconut oil into the bottle. Then add 15 to 20 drops of your selected essential oil. Then select your favorite top note and at ten drops of it. Finally, put five drops of your base note into your mixture and mix it well. Finalize your mixture by adding some vodka to it.
Final Conclusion
Coconut smelling perfumes are not liked by many, but those who like them will never select any other fragrance again. There are many different types of brands and companies manufacturing coconut perfumes, but all of them are different in performance and longevity.
To make your selection concise and easy, we have enlisted the five most popular and efficient top perfumes containing coconut fragrances. Furthermore, we have elaborated the buying guide, which contains the features you should focus on while selecting the best coconut smelling perfume.
As a reviewer, I will suggest,
Tom Ford Soleil Blanc gives you an excellent combination of high-intensity notes. This involves coconut in the base notes providing you with a fresh and long-lasting stay.
Mancera Coco Vanille Eau de Parfum is an affordable, sweeter perfume that gives your sweet smell of vanilla and coconut. It will make you feel fresh and gentle throughout the day.
Creed Virgin Island Water is the perfume renowned for its most prolonged stay and more extended projection. Moreover, it is unisex and can be used by both men and women.
Check this also: