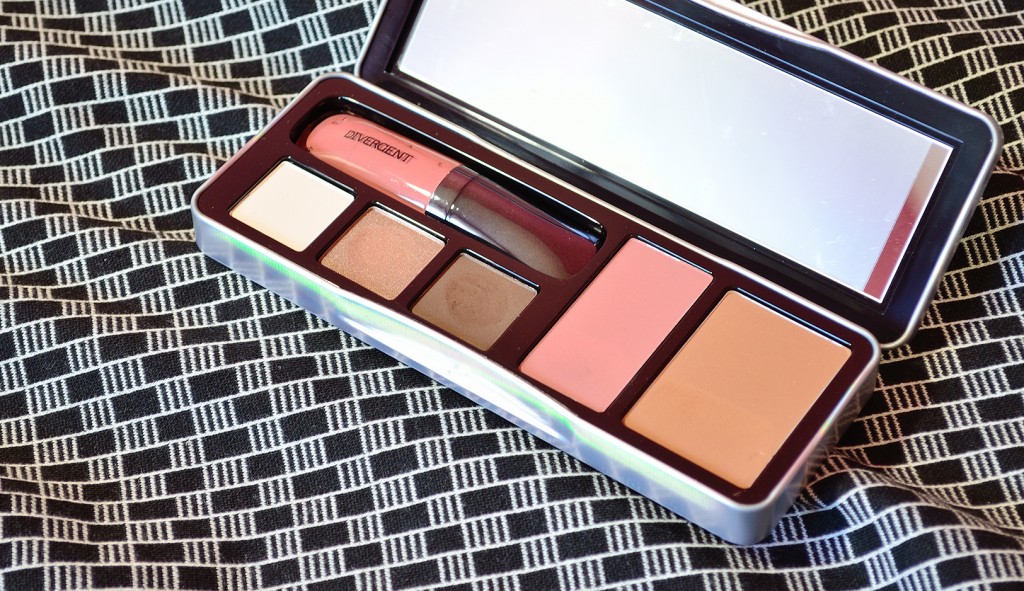 Amongst the many high-end brands available at Sephora, oftentimes the Sephora's own beauty brand gets completely neglected and completely forgotten. I've never tried no more than the few odd pieces from Sephora that were on sale until the release of the SephoraDivergent Multi-Piece Collector's Palette ($39, sephora.ca), a limited edition palette inspired by the Divergent movie.
I'd never even heard about the book/movie Divergent until this collection, much less being interested in to try out products from this said collection until I spotted the palette on the sale rack at J.C Penney (Can't you tell I love the sale section? You find some surprisingly gorgeous stuff there with an even EXCITING price tag to boot!) I was surprised at how quickly this collection ended up at the sale section (but I'm not complaining). Once I saw this palette in person, there was just something about the matte blush and bronzer duo that just drew me in – it just looked like the NARS Orgasm/Laguna duo, only the matte version.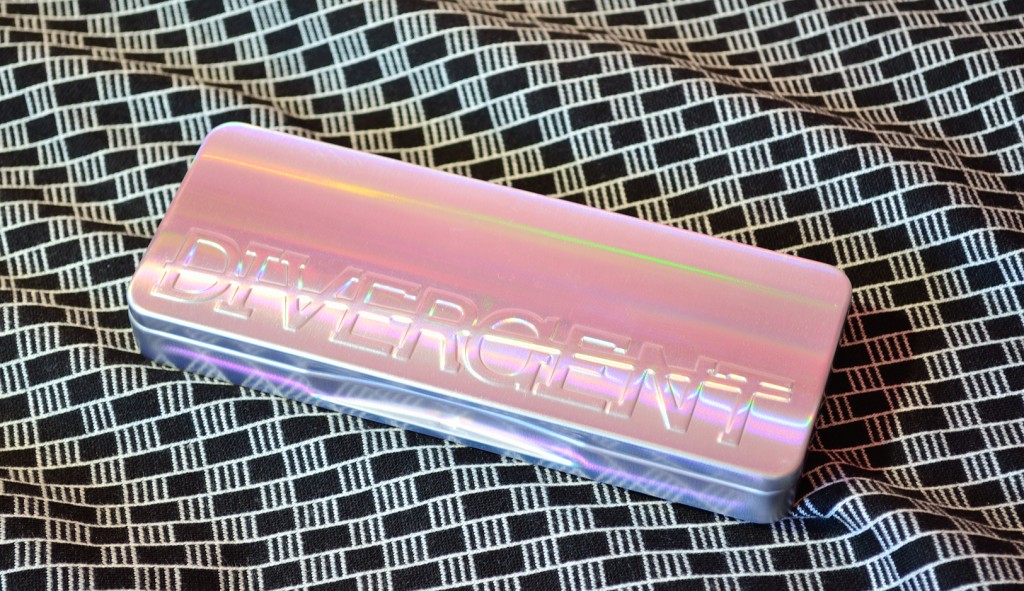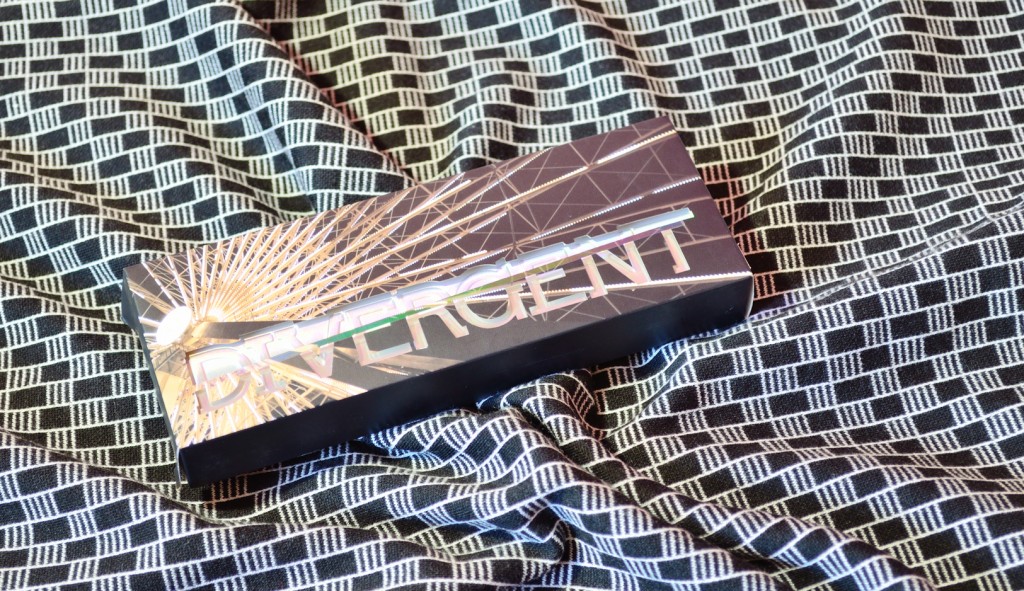 Encased in this super-shiny metallic case are the following:
3 x 0.059 oz. Shimmery High-Pigment Eye Shadow in Candor Lace, Luminous Taupe, Envious Chocolate
0.19 oz. Long-Wear Blush (dusty matte pink rose)
0.18 oz. Matte Bronzer
0.13 oz. High-Shine Lip Gloss in Artistic Mauve (Dusty pink)
As I mentioned, the one thing that made me snatch this palette without a second thought was the quality. I was so amazed when I swatched the eyeshadows, which were all so soft and buttery, like what you would expect from a brand like Urban Decay. The 3 colours are just what you would need to take your look from daytime-appropriate, office/school type of makeup, to a very quick and easy night-time look that doesn't require you to add anything other than the darkest shade in the palette to smoke out the eye makeup.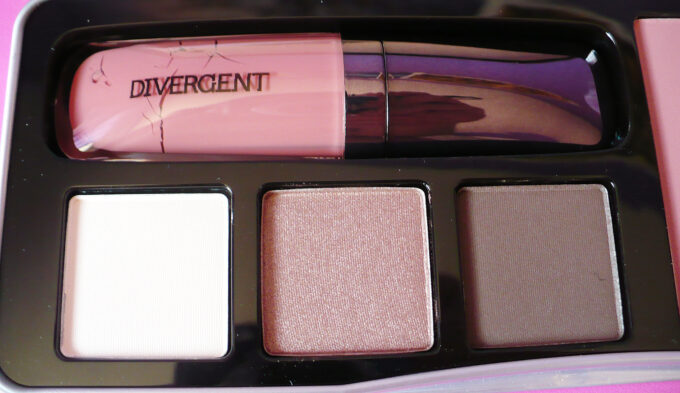 As mentioned, the quality of these eyeshadows are phenomenal – extremely soft, yet still highly pigmented. It goes without saying that the texture is one of the best I've seen, and the blendability reminds me so much of eyeshadows from Urban Decay. On top of that, they are neither too soft or powdery. The shade "Candor Lace" is such an amazing highlight shade – very pretty matte white shade that looks incredibly flattering on my skintone. Luminous Taupe is quickly becoming a favourite shade for every-day wear on the eyelids or crease. It's not too shimmery either so it'll look flattering for a variety of different looks. Lastly, the shade "Envious Chocolate" is a lovely brown shade that in my opinion, is a lighter take on black for everyday wear.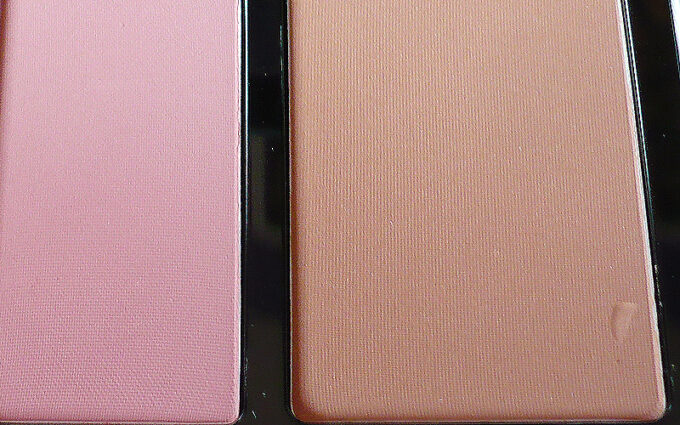 Aside from the eyeshadows, the biggest draw about this palette for me is really the blush and bronzer duo. The colours are so similar to the NARS Orgasm/Laguna duo, only that these are matte (which I prefer than the ones with glitter!) The pigmentation is similar to NARS as well – not sheer, but not too pigmented either, so you can control how much product ends up on your skin. It's one of those products that you are bound to never get wrong, over-do or screw up. The bronzer shade also reminds me of Benefit's Hoola bronzer, only lighter, so this may be suitable for those with fairer skin. The shades are not unique by any means, but they are functional and something you'll certainly get a use out of everyday.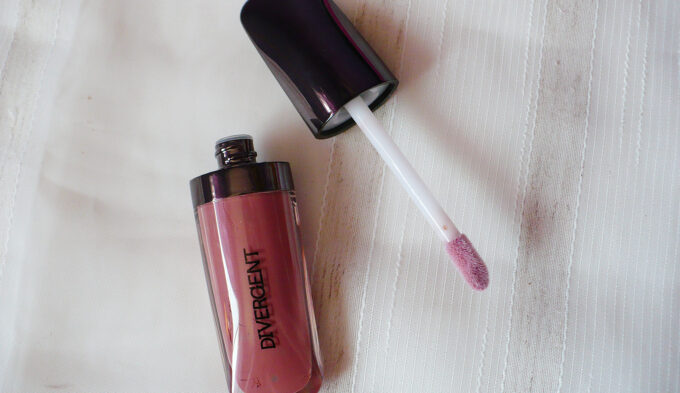 The shape of the lipgloss initially reminded me of Hourglass'; "Artistic Mauve" is not a shade that would make the most ardent beauty junkie go "Wow" but it is a shade that is suitable for everyday wear on many different skintones. On lighter skin, it can come off a little more mauve-y, but on my light-medium skintone, it's a stunning my-lip-but-better colour.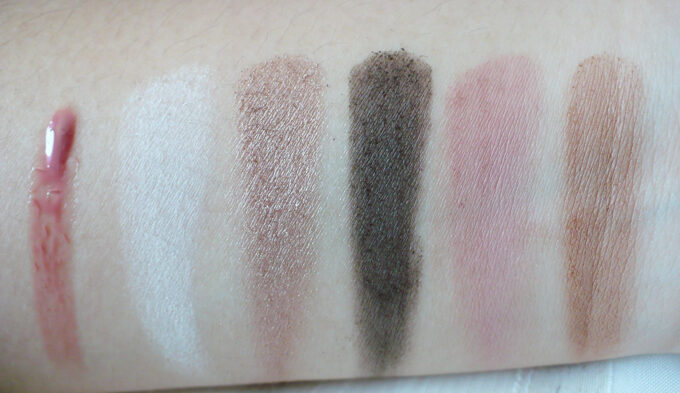 As you can tell from the swatches above, the quality of this palette completely surprised me in a nice way. I love finding surprises like this on sale, which not only saves me money but makes me feel a lot better about adding products to my collection. This is a palette that has everything that you'll need or use everyday – perfect for being on the go, travelling or if you're taking the minimalist approach to everyday makeup. I foresee this palette being my everyday go-to. It contains everything for a complete face look with an excellent quality across the board. If you see this palette on sale at your nearest Sephora, I highly recommend you pick it up! I bought mine for $15 on sale, which works out to be less than $3 per item in the palette (eyeshadow, blush and lipgloss!)
Where to Buy: Sephora ($39, LE)