When I saw that Real Techniques was going to release several new products for the holidays, I got into full beauty-blogger hunting mode and started writing down things that I wanted. As a long-time fan of the brand, I was pretty keen to get my hands on any new releases they have and try them out for you. Fortunately, the releases are priced quite reasonably, which means that I picked up more than one item, and have a few more product reviews coming your way.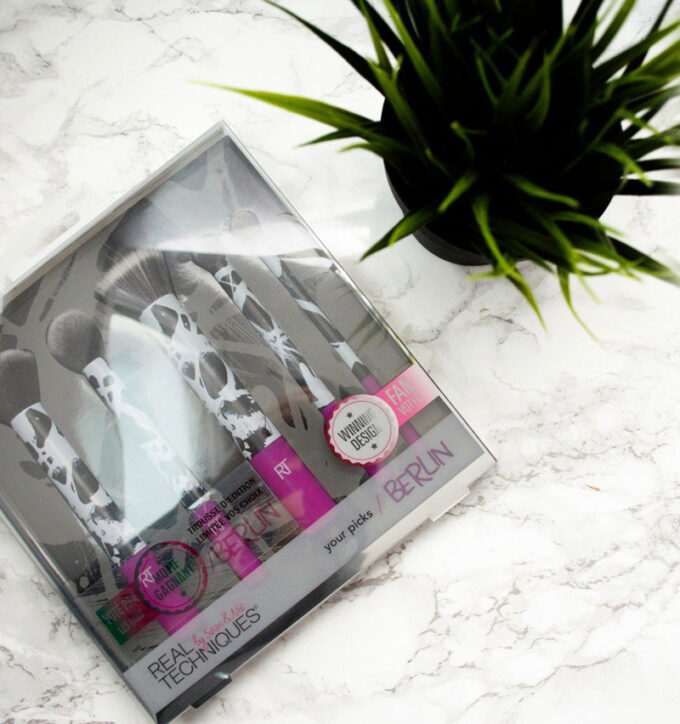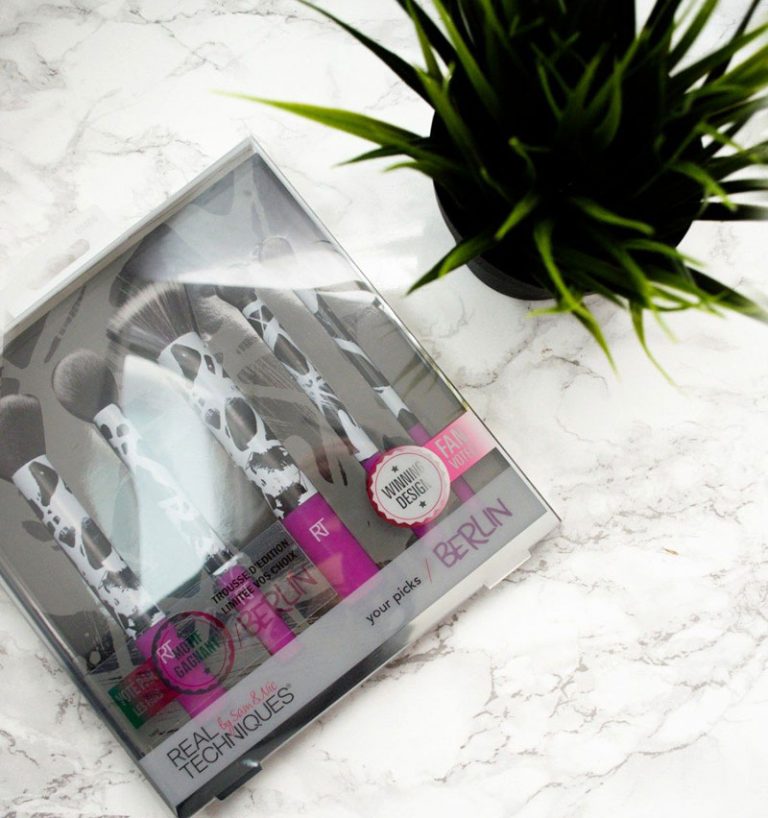 One of the limited edition holiday products that have been released is the Real TechniquesYour Picks Brush Set ($32.97, available here) which features the "Berlin" design, and comes with 5 full-sized brushes. It is available for purchase online on the official Real Techniques website (They do ship to Canada), or the Canadian Walmart online site.
I purchased mine from Walmart, and was genuinely surprised to see a few new products listed there! I'm glad that the brand is becoming more and more accessible as it is such a great value and a starter brand for those who are new to makeup. Even if you are a long-time makeup user, I can tell you that Real Techniques' brushes are some of the best investments I've made to date. I have more than 20 of their brushes, at least 6-7 years old, that is still going very strong!
[show_shopthepost_widget id="2109055″] The
Real Techniques
Your Picks Brush Set
features fan-favorite brushes and a design that was chosen by fans who voted via social media. I think the design is quite fun and really reflects Berlin. I went there once and easily saw how the eclectic and "cool city" vibe is really captured in the design and colors.
The set includes five brushes for the face, including brushes for the 1) face, 2) eyes, and 3) finishing the look. I am already a huge fan of their complexion brushes, so purchasing this set wasn't a hard decision for me.
Buffing brush: ideal for full coverage application of powder and mineral foundation.
Contour brush: delicately applies highlighter to the cheekbones for a sheer, soft-focus contour.
Stippling brush: 2 bristle types and lengths distribute product for a feathery finish.
Deluxe crease brush: soft, oversized design with UltraPlush™ bristles for effortless contouring.
Base shadow brush: apply a smooth, flawless foundation of color.
I've always been a fan of the complexion brushes more than the eye brushes. I think the way the crease and eyeshadow brush were designed, the brushes are far more suitable for those with more lid space than a monolid. That said, I've ended up using them as a concealer brush as I find them to be the right size, and density for concealing areas around the face.
The set breaks down to a mere $6 / brush, which is a really good deal, even with the cost of shipping factored in. Aside from ELF brushes, I don't think you can purchase makeup tools / brushes for this price anymore!
I don't believe this set is available in-store – I've always seen the Walmart selection of Real Techniques products to be very basic. However, if you purchase at least two products, you can easily get free shipping (Or have the package shipped to a Canada Post office for free shipping).
This set would be ideal for anyone starting out with makeup – it's the perfect holiday gift, and starter kit. If you are looking to try out new brushes, or replenish your kit, I think it's worthwhile to get the limited edition kit which features brushes for both the eyes and face.
Now over to you! What do you think of the new Real Techniques Your Picks Brush Set?