Netflix is my guilty pleasure – every Friday evening, without a doubt, I will have my iPad out, a cup of green tea, and my fuzziest pyjamas and socks to enjoy a documentary marathon. I know, what an incredibly fun way to end the week! And no, I don't mean it in a sarcastic manner.
I've always found documentaries to my favourite way of learning and absorbing information visually. My family can always tell which one is my Netflix accounts just by reviewing my watch list on the app!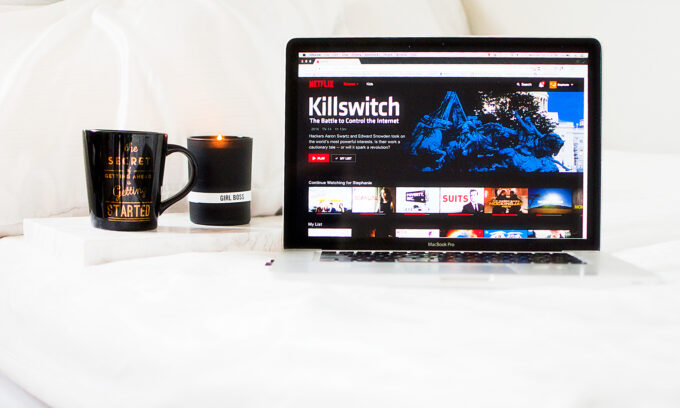 My top 5 Favourite Netflix Documentaries
There are so many things out there I still want to learn and know more about, so sharing a few of my favourite Netflix documentaries seem to be the best way of starting the conversation. If you have a favourite documentary I should watch, please let me know below! I'm always looking to add more!
1. Wildest Africa
This 4-episode series is my go-to documentary and one that I constantly recommend to friends and families looking to expand their documentaries watch list. The series is one of the most informative, thrilling, and visually stunning film about the incredible continent that is Africa. From the landscapes, flora / fauna, geographic events that have created one of the most remarkably dazzling continent out there.
If you are finished watching this documentary and want to add more regions to your repertoire, check out the following:
Wildest Islands – 5 episode series covering about some of the wildest and most interesting islands on the planet
Wildest Latin America – 5 episode series covering the natural wonders of the Amazon, Patagonia, Venezuela, Brazil and the Andes
Wildest India – 5 episode series covering the natural wonders, formations and lost world of India
2. Poverty, Inc
This is one of the most powerful documentary I've come across about the negative consequences and implications of foreign aid that most people don't think about. Donations to global NGO's, governments and international charities like the Red Cross, Doctors Without Borders, and World Vision are often meant to provide assistance to a group that needs it most. But why is it that after decades of work, poverty still affects a large chunk of the global population and very little progress has been made?
This documentary is a powerful, insightful, and incredibly thought-provoking documentaries about one of the most prevalent social issues we face and see today and what you can do about it!
3. Where to Invade Next
This Michael Moore classic is a study of some of the unique methods and techniques used in many European countries that could address some of the many social issues in the US. I would say that many of the social challenges are prevalent in countries outside the US too which makes this documentary a truly relevant documentary. It's a curious thing to see the solution (whilst not simple, but can be adapted) to many of the social issues that plague different countries already exist somewhere else.
4. The True Cost
Sweatshop. Child-labour. Low-cost fashion. These are just a few things we can quickly identify with the fashion industry. With the rise of many fast-paced, low-cost fashion giants like H&M, Forever21, and Zara, as well as the constant headlines about a factory explosion, unsafe / hazardous working conditions faced by many workers, and the consumer pressure for low-cost fashion, this documentary explores the "true" human cost of the fashion industry. A very powerful, and moving documentary about the impact we (as first-world consumers) have on the workers who have very little means of escaping these unsafe and often fatal jobs.
5. Pump: The Movie
The world is fixated on oil and fossil fuel. The world moves with the oil-producing regions. These are irrefutable facts and it's so pitiful that we are so highly dependent on a substance that has an irreversible damage on the planet. This documentary explores the damning effect of our dependency on oil, the monopoly of the oil industry and how we ended up here.
I love how this documentary also showcases success stories from nations we don't expect to be able to overcome oil dependency that plagues the world's most powerful nations. The next time you fill up your gas and wonder why you're burning a hole in your wallet, this documentary is a pretty good observation about what happened.
Let me know what are some of your favourites Netflix documentaries? Leave me a comment below so I can add it to mine!