The online world had been abuzz about how Kylie Jenner brought back that '90s brown-mauve lip due to her penchant for pouting on her Instagram posts. Just a quick disclaimer here, I don't follow her Instagram or the show – I just happen to be really active on BuzzFeed… wasting time. She's sort of Angelina Jolie in the '90s today – am I right? – every girl's aspiration for that pouty lip in the age of selfies, and Instagram.
In the age where botox is considered the norm, and having a liposuction / nose job / lip injection and fillers are considered the norm, it didn't surprise me in the very least that the reaction to her instagram pictures had been accusations of getting herself surgically altered. The reason her makeup caught my attention to begin with, is because of the debate as to whether those pouts were the result of a clever makeup trick or the result of an lip injection/fillers.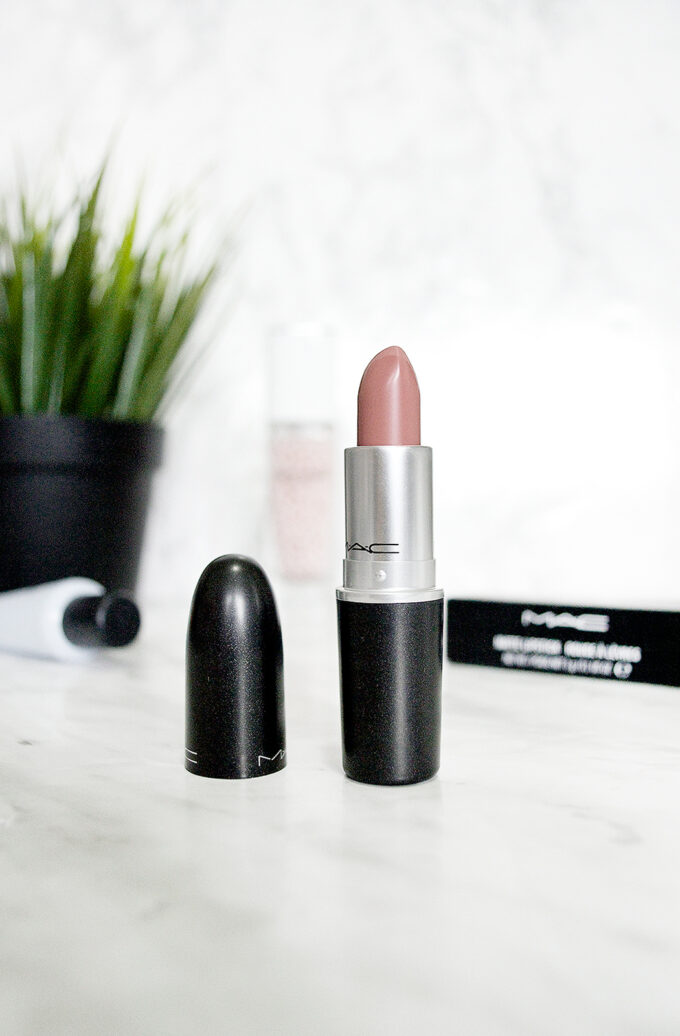 I am going through my nude lip phase and I just love how nude lips look on me these days. It looks so effortless, chic and work appropriate. My favourite all-time lip shade to achieve this are the following:
MAC Shy Girl
Annabelle Twist Up Lip Pencils in Naked
Though this combination has been completely foolproof and my go-to for years now, I've wanted to experiment with other colours to achieve a slightly more nude-but-it's-still-my-lip-color kind of look. Maybe, something along the likes of a nude-my-lip-but-better colour. Does that make sense?
A little trip to MAC Cosmetics, and describing to the sales associate what I had heard about the Kylie Jenner lip trend resulted in the recommendation of two lipsticks: MAC Velvet Teddy, and MAC Kinda Sexy. Swatching both in-stores, with the really bad lighting, was not much help. Fortunately, I was prepared and had done my research in advance. Though Kylie uses neither of the lip shades mentioned (She used a combination of the MAC "Whirl" lip pencil & MAC "Faux" lipstick), taking one's skintone into consideration resulted in the purchase of MAC Kinda Sexy.
MAC Kinda Sexy is a matte mauve dusty pink shade, officially described as "neutral pinky rose". It does lean more pink than the mauve-nude look that I was going for initially, but Velvet Teddy just wouldn't work on my skintone, neither would Faux. Easy to slap on, and looks immensely flattering on my NC25 skintone, particularly when I have a tan or when my skin is just slightly darker than what it is today.
MAC Kinda Sexy is not a shade I would normally reach out for – it's a colour that took me by surprise, and eventually grew on me. Even though it's not exactly that mauve-brown nude lip that Angelina Jolie and Kylie would rock so often, it's an interesting nude shade for me to pull and is something just a little different in my collection.
Now it's your turn! Have you tried MAC Kinda Sexy Lipstick? What do you think of the Kylie Jenner lip trend? As always, I'd love to hear your thoughts! Share with me comment section or through Twitter or Instagram!