I realized that it's been agggeeeesss since I last posted a Life Lately update. The last one was in September of 2016 so I'm 9+ months overdue for a new update! I'm terrible when it comes to sharing snippets of my life on the blog, preferring platforms like InstaStories (where those snaps disappear in 24 hours) or not talk about them at all. I'm not even sure if you guys read this or not, but in case you do, here's a few updates!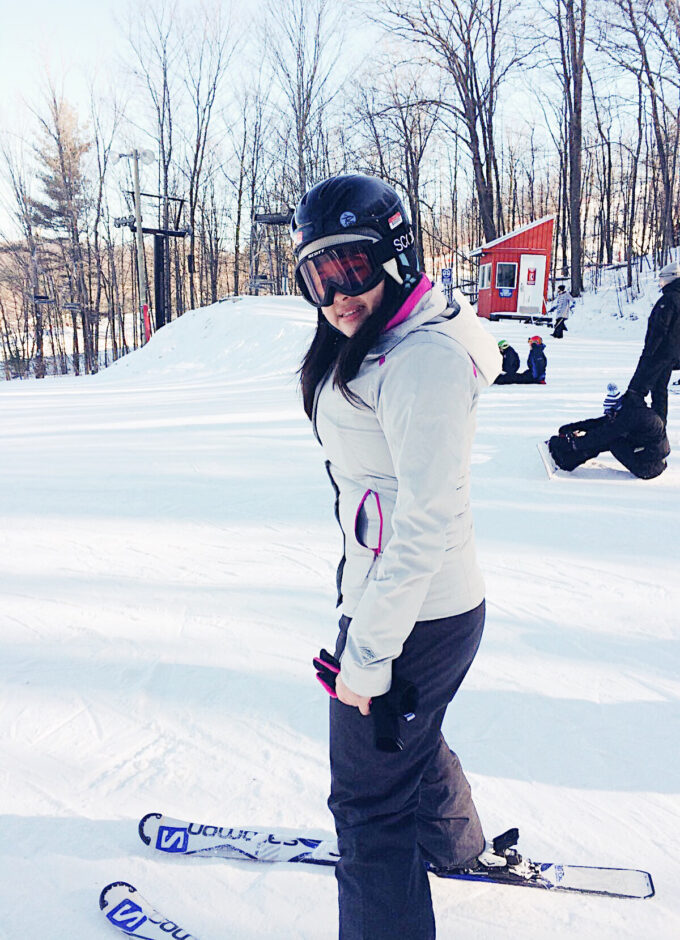 Skiing | In March, my sister got me to join her on her company's winter event to the Horseshoe Valley Ski Resort where we got to ski/snowboard for an entire day and meet with Kelly Vanderbeek, an Olympian and Canadian Alpine Skier. The morning started out horribly when I attempted to do some snowboarding but could not get up. I ended up switching to skiing instead where I not only redeemed myself but discovered I was a much better skier than a snowboarder! I have to say, considering it was my first time on the slopes since I was in grade 7, I felt pretty darn good!
New Shows & Movies | After my self-prescribed digital detox where I was TV, and wifi-less for a week, we are back with a new Bell package that gave me access to some pretty great channels and on-demand shows! The two movies that I binged on last weekend were Bravo's new "it" show The Handmaid's Tale and Mad Max: Fury Road. First of all, even though I haven't read the book, The Handmaid's Tale is a haunting depiction that hits too close to home. I'm glad I don't live in this kind of society but it had such an effect on me – two episodes in and I couldn't sleep that night!
If you need a dose of female badassery, you'll appreciate Charlize Theron's performance in Mad Max: Fury Road. I love, love her character – how she's not subservient or inferior in any way to the male characters in the movie (which outnumbered the women by a lot!) She's wily, resourceful, and totally cool even when it seemed all were about to fail. Despite her steely strength, her character is still compassionate – I think Charlize did an incredible performance on such a complex character!
20 Days Matcha Challenge | Although I didn't intend for this to start out as a challenge, I ended up having a matcha bowl for breakfast for 20 days straight in January. I loved how it improved my focus without downing 3 cups of coffee before 10AM, and helped my digestive system. Overall, having matcha bowl made me feel healthy from inside out and I am eager to continue this routine throughout the summer!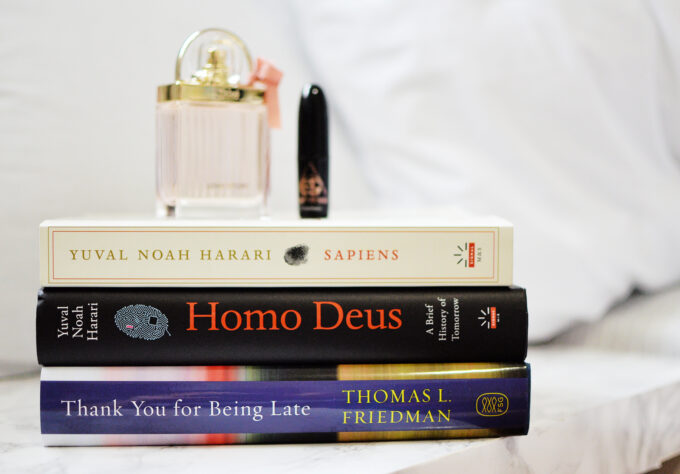 Hot Yoga | I've been incorporating some hot yoga into my routine and I've never felt better. It was tough to get into and I felt a little restless throughout the session considering that your sweating is due to the temperature and not necessarily because you're torching calories. However, it's changed recently so much so that I've been looking forward to my 1-2x weekly sessions. Hot yoga has been a very relaxing process that's good for my body after hours of sitting down staring at a computer all day!
Living the Minimalistically | A part of me always feels guilty by the amount of stuff I have and the excesses I seem to get into when it comes to makeup, and little bits here and there. I always justify it as being part of my "unofficial" job as a beauty blogger, but I can never fully justify my spending and hoarding habits. After the holidays were over, I've basically stopped shopping at Sephora, Shoppers Drug Mart, The Bay and MAC for makeup as I attempt to go through my existing stash. I am rediscovering a LOT of favourites these days! I can't help but feel extremely pleased by my progress and how little I've spent in 2017 so far!
New Career Path | I won't get too much into details here but I felt like it's necessary to share considering that I may be a bit quieter, and more offline in the next few months. I recently made a career jump from my former marketing role into something that was more in line with my studies in University (Finance / Strategy). Leaving my former job was tough as I didn't know where I was going next, but I believe in Him, and the signs were pointing to exploring new opportunities whilst I'm still at this stage of my career. I won't lie that there was a lot of financial anxiety but I felt freed and looking back, I'm glad I did what I did. It took courage and guts but I think I'm at a much better place today than I was before.
What are you up to these days?