Rodial is a brand that's been on my radar for some time, only because it offers some exotic skincare products like the Bee Venom Moisturizer and Dragon's Blood Hyaluronic Mask. I've only came across its luxurious skincare offering so imagine my surprise to discover they had a makeup range too.
I really wanted to know, could I possibly get my hands on snake-oil foundation or bee venom lip glosses? That would up my street-cred in the beauty blogging world (Just saying). Upon further research, I discovered (disappointingly) the makeup range is a lot more normal featuring your typical adjectives including "airbrushed", "instaglam" and so on.
Let's dive into a few things that I have to share with you!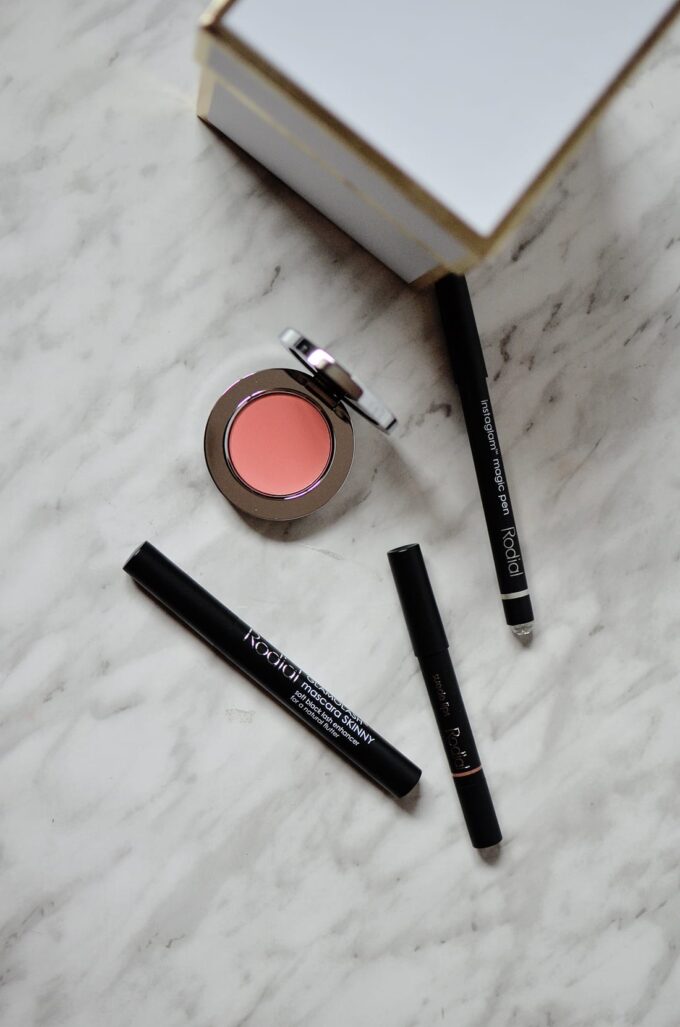 Getting to know Rodial Makeup Range
RodialBlusher in Copacabana ($38, available here)
What struck me most about the blush even before I swatched it was how much it looked like the Rock&Republic blush range that was all the rage from a few years ago. If you were in the world beauty at the time, you'll probably came across it and just like me can understand how much of a throwback Rodial's blushers are! The range features (sadly) only two shades, Copacabana, this lovely peachy orange shade that reminds me a lot of MAC's Mandarin Orange blush, and a pinky shade called South Beach. I hope the brand might consider releasing more colours because the quality of these powders is something to write about! Super silky, very pigmented and it blends like a dream which are a few things that you want to be telling your friends about when they ask you about this blusher!
RodialSuede Lips in Calabasas ($30, available here)
Oh boy, oh boy! This lip pencil is everything I wanted the NARS Dolce Vita lip pencil to be. I don't know why but I've never fully warmed up to NARS as a brand and as much as Dolce Vita was a fantastic colour, Calabasas just wore so much better. There's not much variation you can do with the packaging of a lip pencil like this so I will tell you that it looks, feels and basically shares the same dimensions as the Nudestix pencil makeup range.
The formula is hydrating, comfortable and doesn't even feel like a lipstick on your lips! I just love having this around all the time though I'm not a fan of how easily the lip pops off (this is an issue I've had with Nudestix and NARS' jumbo lip pencil products too). There are three colours in the range (at least on the Beauty Boutique site) including a nude, deep red, and mauve colour. It's a good lip pencil to have but there are so many dupes for the formula and format in the market already that you wouldn't need to run out and buy it right now.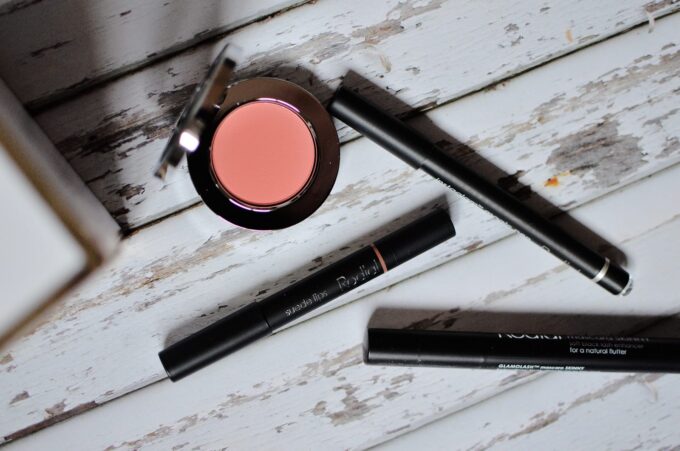 RodialGlamolash Mascara Skinny ($29, available here)
I had high hopes for this mascara – there's something so sleek about the packaging and the way it promises to enhance my lashes. Unfortunately, it takes a few coats to see the mascara there and the coatings do weigh down my lashes, making it look lumpy instead of fluffy as it promised. If you already have really fantastic lashes or need a bit of "oomph" on your lash job, this mascara is the way to go.
If you have shorter and straight lashes like myself, then you'll want something (i.e. fibre lash mascara) to give you a bit more volume before working with this mascara!
RodialInstaglam Magic Pen ($30)
This nifty little corrector comes in very handy in adding a touch of wakefulness to your eyes without the caffeine. It really works! The cream-beige colour works wonders to add brightness on the inner corner of your eyes and make it pop. Plus, I really like the little crystal on the opposite tip which reminds me a lot of those Swarovski pencils at the Swarovski store I visited in Vienna.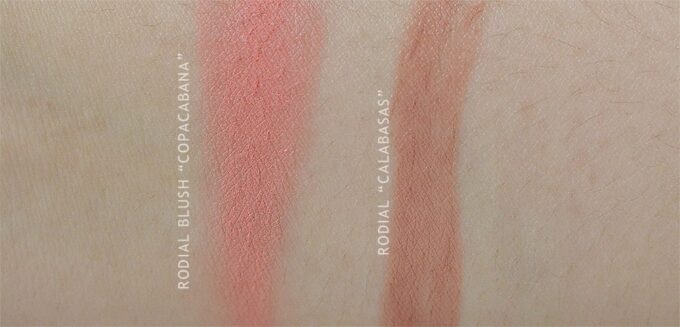 Have you tried Rodial before? What do you think of their makeup range? Over to you now – let me know in the comments section below!
---
Disclaimer:
This post features product(s) provided for editorial consideration. All opinions are my own. For more information about my review policy, please
click here
.
---