One of the (awesome, awesome) things every girl gets to do with her mom's stuff is playing around her stash of beauty product! When I was narry but a young'un, I used to sit at my mom's vanity, and play with her makeup. Estée Lauder, Dior, Clinique – those were my mom's staple brands! One of the products that stood out to me though, was the CliniqueDramatically Different Lotion ($32, available here)!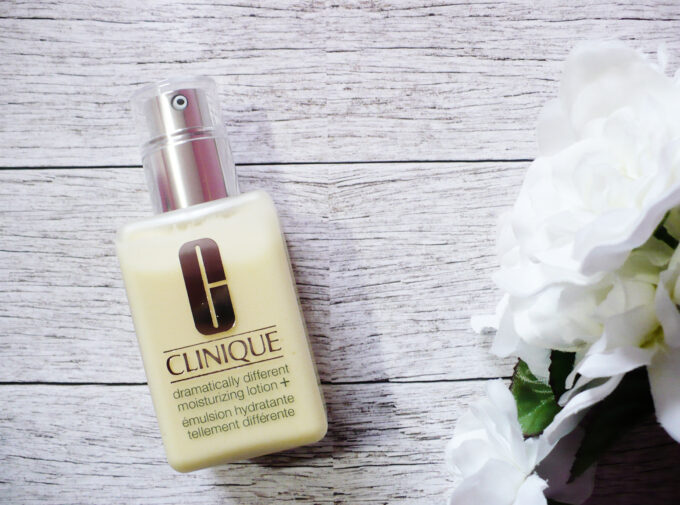 Encased in a memorable square bottle that shows the yellow tint of the moisturizer inside, it captured my attention quite immediately (Who wouldn't like this right!?) As I grew up and started wanting to try out a new high-end moisturizer, this was the one I gravitated to immediately at Sephora.
The practicality of the pump, hydrating and grease-free feel of the product won me over immediately. There's a reason this product has been on the market and has been a best-seller for decades – it's just that good! Clinique offers two versions of the product, a lotion for those who have dry/normal skin as well as a gel-based one for those who have combination skin.
Overall, fantastic product – it passed the test of time. A favourite for young and old skin alike, this is a moisturizer worth checking out if you are curious about this legendary product. It may not be the most budget-friendly moisturizer out there, but it's worthwhile to see if there's any holiday kits/value sets that carries it because those are excellent opportunities to try out the product while saving a little money in the process.
Now it's your turn! Clinique Dramatically Different Moisturizing Lotion before? What's your thoughts on it? As always, I'd love to hear your thoughts! Share with me comment section or through Twitter or Instagram!