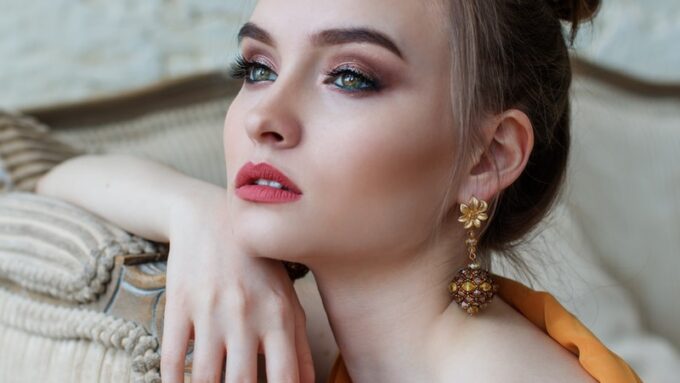 It is true to say that putting on the best sunscreens is better than nothing mostly if you make it your daily routine. After crossing that threshold, there is an extensive world of sunscreens to explore. You cannot be a strategist if you do not keep searching for novel and best sunscreens in the market every summer. With this in mind, this articles has top ten best sunscreens that will help keep the screen safe.
1. Neutrogena Ultra Dry-Touch Sunscreen SPF 55
The best sunscreens are the ones you can apply correctly and use consistently. Liberal application is the key to the efficacy of the screen and it is recommended to apply two ounces to the body after every two hours, or when you get wet. Researchers say that this is the best brand to choose. It has been in the market for long, it is inexpensive, and you can get it from anywhere. Yu can get it in many forms depending on what you prefer.
2. ISDIN Eryfotona Actinica Emulsion Sunscreen SPF 50
The other reason for considering the best sunscreens is that chemical ones contain oxybenzone that can destroy ecosystems for coral reefs. They also have ingredients that absorb into the blood and skin. It does not leave white chalky films behind. It has additional benefits of DNA, vitamin E, and antioxidants that combat sun damage. You can use it all over, but because it is more expensive than other brands, you can use it on the face and other sections of the body.
3. La Roche Posay Anthelios Sunscreens
La Roche-Posay is among the best sunscreens that come both in mineral and chemical formulations on the front of face protection. For general face use, this sunscreen is recommended since it has antioxidants, herbal extracts, and vitamin E to shield the screen from the sun and soothe stress from it. If you want something that is cheaper, you can go for a brand that has SPF 30. This drugstore pick is unbeatable. It gives you hydration, anti-ageing ingredients, sheer application, and SPF 30 at an affordable cost.
4. Blue Lizard Australian Sunscreen, SPF 30
This brand is the best mineral sunscreen you can purchase from the drugstore. It is suggested to keep it in the car because many people forget applying it when driving. You get a lot of sun damage through the driver's window side of the body and face. Immediately you get to sixty years old, your elastin and collagen begins to break down, and you start seeing vivid damage. This brand is good because it lacks chemicals.
5. EltaMD UV SPF 46
This brand is a favourite among celebrities, editors, and dermatologists. This brand is great because it feel light and rubs in clearly on the skin. It resists water for eighty minutes. It comes with octinoxate and is a recommended brand for touch-ups at daytime while outdoors.
6. Supergoop Super Power Sunscreen Mousse
Many experts state that they like the best sunscreens since they are easy to cover large screen surfaces quickly. They are less annoying to apply while at the beach. It is sticky, absorbs immediately, and provides maximum coverage.
7. Neutrogena Baby Mineral Sunscreen
All experts say that babies with over six months can begin to wear sunscreens, and they should use mineral sunscreens exclusively which have been tested for usefulness and are hypoallergenic. This brand is best for babies because it features SPF 50 to shield against UVB and UVA rays. It is hypoallergenic, water-resistant, and dermatologist tested.
8. EltaMD UV SPF 44
Colored women are left out in the best sunscreens talk, and it is challenging to find the right sunscreen which does not leave white casts. All mineral sunscreens from EltaMD include colored women, even though those ones with deep skin tones will have to do a few tests before using them. It is good for aging and sensitive skin to help balance skin tones that are uneven. You will also get hyaluronic acid in this formula to make it feel wonderful and glide when the skin is feeling irritated.
9. EltaMD UV Clear SPF 46
This brand is among the best sunscreens for the face. Even though it is good for the neck and face, it is possible to apply it all over, which make good for acne on the body. It offers both physical and chemical blockers on the skin and has actives like lactic acid, niacinamide, and hyaluronic acid that fights acne.
10. Pacifica Mineral Face Shade Probiotic SPF 30
This brand is friendly to the environment and is one hundred percent vegan. It is free of additives and happens to look good. To ensure that you are using it regularly, it has a spray, stick, and lotion as per your preference.
Conclusion
The best sunscreens for the face are the ones you consistently apply, and it is the best thing to do to protect the skin against premature wrinkles and cancer. Your body SPF works similar on the face, but can be slick and heavy. Especially for people with acne-prone or sensitive skin, these formulas will reduce risks of clogged pores or irritation.