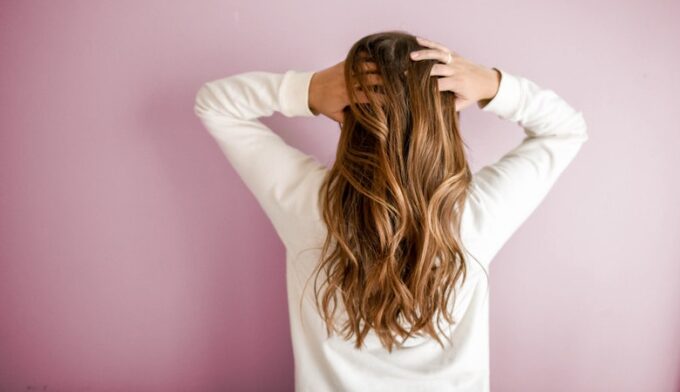 I'm a low-maintenance kind of gal when it comes to my hair, so I had left my highlights fade for 4+ months. If you've ever coloured your hair, you'll know that this is some kind of hair crime (Okay, in my defence, I was really overworked). It wasn't long until my hair starting looking patchy and dull.
With a big presentation coming up, this hair definitely needed an update. On a whim, I stopped by Shoppers Drug Mart, armed with a coupon for a free box of Clairol hair dye, courtesy of a recent FLARE Beauty Box. I'm a disaster when it comes to doing a DIY at home, and given that this was my first time doing my hair at home, the story can go in two ways: bad, or really bad (like, hair turning orange kind of bad).
Praying for good luck and with only 10 minutes worth of research, I picked up the Clairol Natural Instincts Rich Color Creme Hair Dye in #31 Darkest Brown/Coffee Creme. My natural hair colour is black, but a lighter shade of black (due to sun exposure) so if I went with the darkest shade in the range (blackest black), it would look unnatural.
The shot above is a picture of my highlighted hair before the process. Although it doesn't look too bad in the picture, the discrepancy between my natural hair colour is so evident and the colour got much lighter towards the bottom half.
For my first time, I think this was a success! I definitely rated myself and this product a 10/10 – no mess or stains were left thanks to the cream formula, the product was SUPER easy to apply/work with and the 10 minutes passed by in a breeze. The entire process felt like applying a hair mask with pretty much no drips nor mess. The process only involved mixing two creams together (#1 and #2) and shaking it vigorously for 30 seconds. The box came with a pair of gloves which held up really well.
The end result was satisfying – it was slightly lighter than the box would have led me to believe, but exactly what I was looking for to cover up some of the patchier areas but still looking incredibly natural. The result was definitely a 10/10 for me, and NOBODY noticed any difference (which was a relief!) which suited me fine!
I think the whole process took a whole of half an hour, including rinsing off the colour. I was quite happy that there was no stains left in the bathtub or sink afterwards. The conditioner is more than enough for 2-3 washes, so I spaced out the conditioner over the week. About a month later, my hair still looks pretty natural and didn't look as if I'd colour it at all!
Now it's your turn! Have you tried the Clairol Natural Instincts Creme? As always, I'd love to hear your thoughts! Share with me comment section or through Twitter or Instagram!